TB9400 Base Station/Repeater
The Tait TB9400 provides unbeatable performance and reliability for organizations around the world. The TB9400 delivers on cost effective deployment and operational efficiency.
P25 Phase 2
provides for spectral efficiency, Linear Simulcast Modulation (LSM) for greater coverage, and remote network management for effective operations in all modes.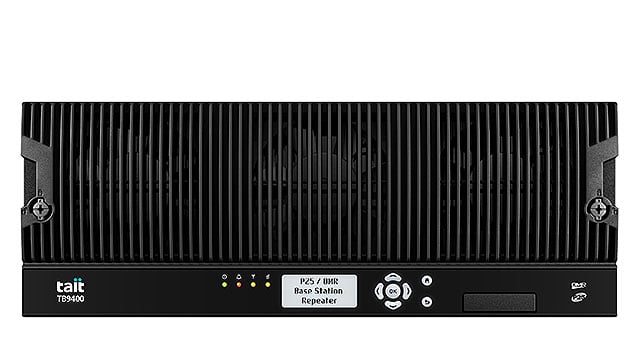 Ease of migration
To ensure a smooth migration from Analog to P25 or DMR, the TB9400 features Analog-Simulcast IP, P25 Phase 1, P25 Phase 2, DMR Tier 2 and DMR Tier 3.

Reliability you can depend on
The TB9400 is MIL-STD designed and tested for reliability to mitigate network outages. With its intelligence and reliability, the TB9400 base station is the cornerstone of a Tait P25 Phase 2 system; helping to keep your staff safe and your organization running to its full potential.

Efficient network management
The TB9400 features remote management and monitoring options including inbuilt diagnostics and access level control, multiple user accounts, remote fault diagnosis, and detailed alarm monitoring and management via IP.

Flexiblity
The TB9400 provides operation in 700/800MHz, VHF and UHF bands. Its modular design and IP connectivity provide flexibility in network design and scalability, allowing your network to easily expand to suit the needs of your organization.

Secure communications
The extensive remote management and monitoring options supported by the TB9400 have a focus on security, ensuring data and communications remain confidential.

Open standards compliant
Designed for mission-critical operations, the TB9400 is open standards compliant, ensuring interoperability with other agencies and enabling greater choice for a mission-critical communications solution to best meet your requirements.

Customization
Control, customize, and enhance base station operations with TaskBuilder, by creating rules that extend the functionality of the base station. Rules can control channel changes, digital outputs, timers, and alarms, based on events and external signals.
Frequency Bands
VHF: 136-174 MHz,
UHF: 400-440 MHz, 440-480MHz and 470-520MHz,
700/800MHz: 762-776 and 850-870 MHz; 792-824 MHz (receive only)
Transmit power rating
100 W: Programmable 10-100 W (in 1 W steps)
50 W: Programmable 5-50 W (in 1 W steps)
Channels/Zones
1,000
Tait Tough
Military Standards for altitude, humidity, vibration and shock. Operating temperature of -22ºF to +140ºF (-30ºC to +60ºC).
Receiver Sensitivity
Analog Sensitivity -119 dBm @ 12 dB SINAD
P25 Sensitivity - (TIA-102) 0.22μV (-120 dBm) @ 1% BER
Dimensions (DxWxH)
15.8 x 19 x 7 in (400.5 x 482.6 x176.8 mm) 4U rack space
Discover more about TB9400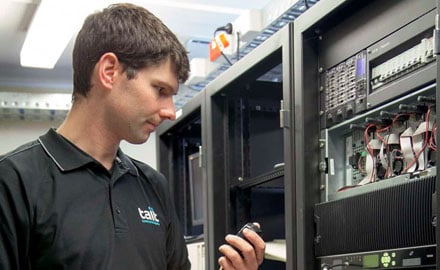 The Most Flexible Base Stations on the Market
Multi-mode base stations provide a flexible platform for communications in DMR, P25, MPT, or conventional analog networks. The Tait TB7300 and TB9400 are software flexible, rugged base stations that are intelligent building blocks in an end-to-end solution, which includes base stations, terminals, and Tait management software and applications.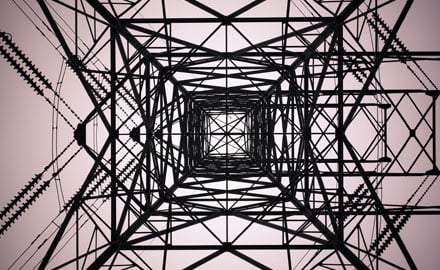 Highly Flexible Tait Base Stations Gain New Capabilities
Tait base stations have long provided industry leading flexibility and performance. Like all Tait offerings, the TB7300 and TB9400 base stations benefit from ongoing development that our customers take advantage of. The latest enhancements for these multimode network products include a configurable Power Save mode, and an expanded VHF frequency band.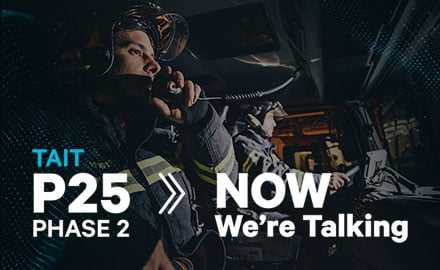 Tait P25 Phase 2: Far from Conventional
As your team grows, so should your spectral efficiency. Now it's easier than ever to migrate your system to provide more channels, trunked technology, superior audio quality, and much more. With Tait, you know you'll get the toughest radios, no hidden fees, and 50 years of industry-leading expertise.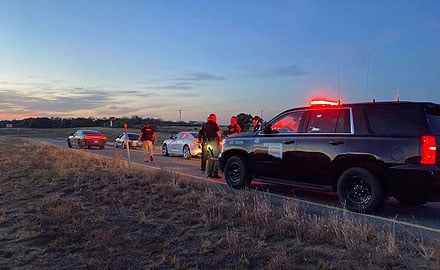 Oklahoma Department of Public Safety - OK USA
Oklahoma DPS is a multi-service safety and law-enforcement organization, with approximately 1500 civilian and uniformed employees across the state, including Oklahoma Highway Patrol. Highway Patrol's troopers are responsible for patrolling the state's 111,994 miles of city, county and state-maintained roads and highways.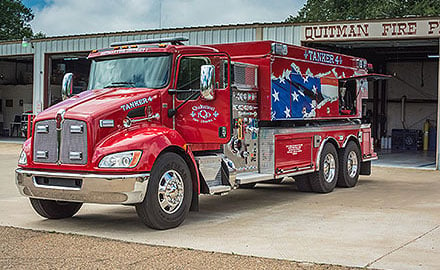 Quitman Fire District, LA
Quitman Fire District are the local fire department for Quitman, a small village located in the northwest corner of Jackson Parish, in the state of Louisiana, USA.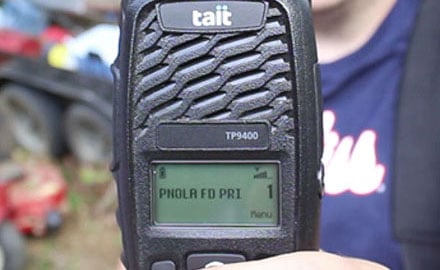 Panola County - MS USA
Tait Communications has successfully integrated its P25 9400 terminals with the Mississippi Wireless Integrated Network (MSWIN) system for Panola County.