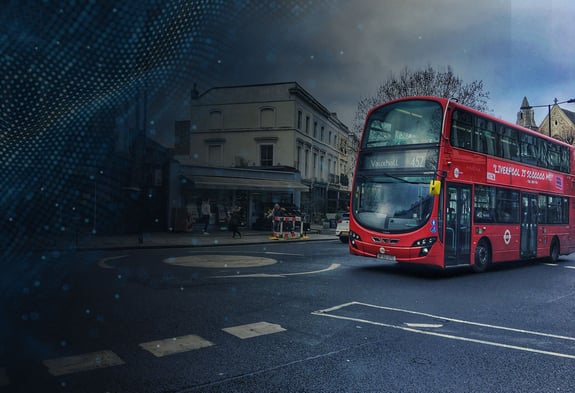 Transport for London
Transport for London (TfL) is one of the largest transport authorities in the world, with over 2 billion journeys made in their network each year. Since the early 2000s, Tait has provided communications solutions for Transport for London's surface fleet of around 9,300 buses, helping them keep Londoners moving.
Keeping London Moving
On any given weekday, the Transport for London network has radio call-volumes of over 60,000 per day, reaching 74,000 during major events. To keep a complex transport network like that running smoothly, it's essential to have a communications system that is reliable, flexible and interoperable.
Over the last 15 years, Tait has provided Transport for London with innovative, flexible and cost-effective solutions that enabled TfL to continuously evolve and improve its communications and service to the London public.
The integration of a Push-To-Talk-over-Cellular solution with the Tait DMR Tier 3 network in 2020 – which was instrumental in an award-winning COVID-19 response – is the latest chapter in a long-term relationship that started in 2005, when Tait replaced TfL's existing analog network with a trunked MPT radio solution that greatly improved coverage, capacity, and availability of the communications network.
"We greatly value our historic relationship with Transport for London."
Garry Diack
CEO of Tait Communications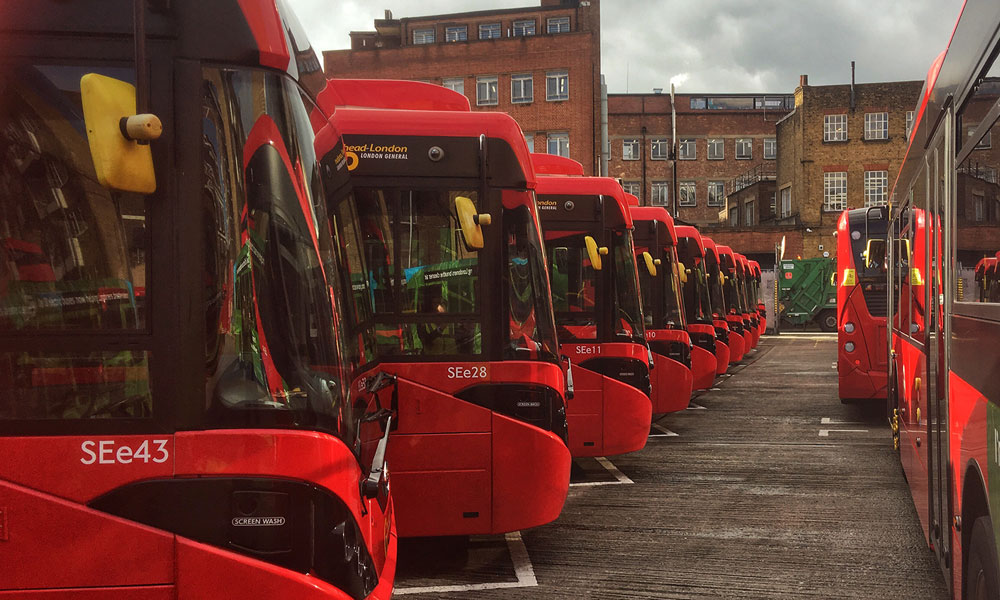 A Timeline of our Partnership
2020
PTToC and Award-Winning COVID-19 Response
A Push-To-Talk-over-Cellular (PTToC) solution was a fundamental part of the contract for the 2019 upgrade to a DMR tier 3 network. To provide a reliable and robust service, Tait engineers had to implement one of the most complex PTToC integrations seen to date.
The Tait TeamPTT solution that was delivered is fully interoperable with TfL's DMR network, and allows TfL staff to talk to the drivers in TfL's 9,500 buses directly using their smartphones, removing the need to carry a separate radio.
TfL have used the PTToC integration in their daily operations through the COVID-19 crisis. When TfL needed to add more buses to its fleet to provide the capacity needed for social distancing, TfL and Tait worked together to quickly modify the Tait TeamPTT solution to make it suitable for use by the external bus drivers.
The whole project came together in less than 4 weeks: 80 buses were added to TfL's PTToC service which provided a communications link to their control center and an emergency line to TfL's Network Management Control Center.
The innovation, product reliability and quality shown in this project won Transport for London and Tait Communications a prestigious International Critical Communications Awards (ICCA) for "Best Use of Critical Communications in Transport" at the 2020 Critical Communications Week.
"The Tait TeamPTT app has shown just how flexible it is. It already works well for our On-Street users, and it doesn't look out of place in the cabs of our extra school buses either."
Thomas Brewster
Transport for London's Service Delivery Manager Technology and Data: Surface Transport
Source: LinkedIn, August 2020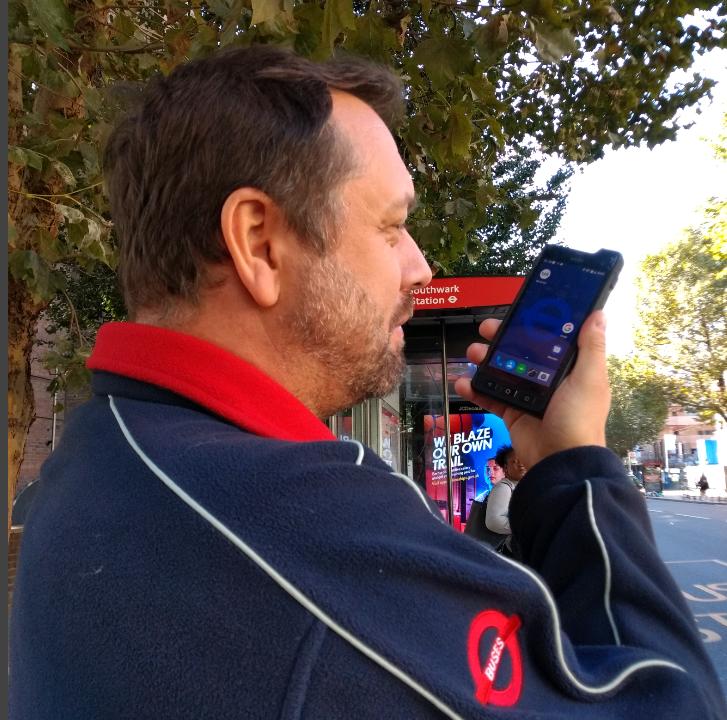 TfL Push to Talk for School Buses

2019
Upgrade to New DMR Tier 3 System Complete
In March 2019, Tait completed the digital upgrade of Transport for London's surface fleet, fitting London's red buses with digital radio communications.
The radio system provides robust and reliable voice and data connections between all buses and TfL's network of dispatch and control centers. Tait designed the new system to be both a resilient system for today's needs and as a digital platform for future applications.
The on-bus equipment is based on the Tait Unified Vehicle platform, which gives access to multiple bearers in addition to mobile radio, including cellular and WiFi, and the ability to run custom applications to improve operational efficiency and the service provided to travelers.
For a communications network of this size, proactive monitoring and management is essential. To ensure the network is running smoothly and its performance and TfL's compliance to KPIs could be measured, the network is managed and monitored by Tait EnableInsight software and Tait Managed Services around the clock.
"We place great value on our long-term relationship with Transport for London, so we're delighted to have delivered fully on the trust placed in us."
Garry Diack
CEO of Tait Communications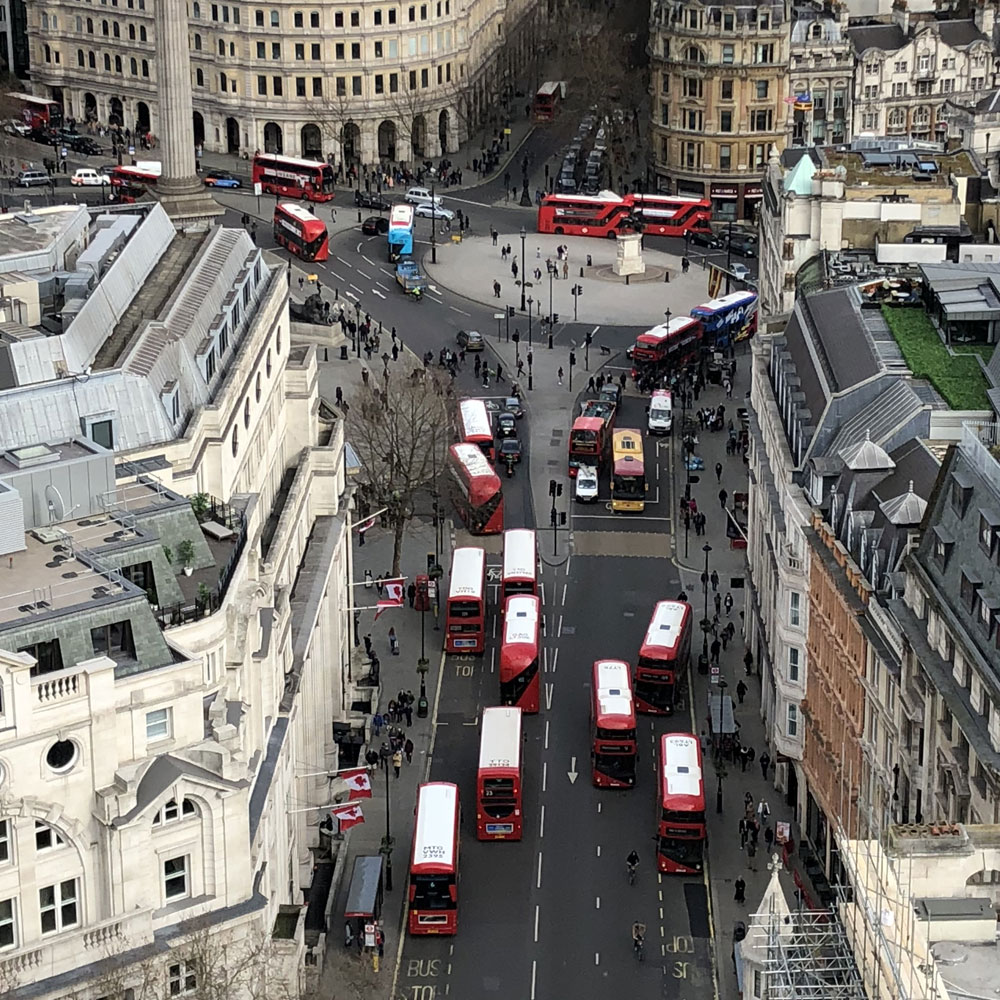 24,000 Users: A Digital Reality Check

2018
Tait Chosen to Upgrade TfL's Communications to Digital
When TfL required to migrate to a digital radio solution, they chose to continue to trust in Tait to replace its existing analog radio system with a new Digital Mobile Radio (DMR) system.
Tait manufactured and replaced both the communications infrastructure providing coverage across Greater London and the radios on London's fleet of almost 10,000 buses. Upon completion, the network will be the largest private mobile radio network in Europe.
"We are pleased that after a comprehensive procurement process, we have chosen Tait as our partner for the provision of voice radio services for Surface Transport. We have been careful to choose a solution that provides a low risk transition from the existing analog technology, and also integrates well with the future vision of TfL."
Simon Reed
Transport for London's Head of Technology and Data: Surface Transport
Source: taitradio.com: 23/03/2018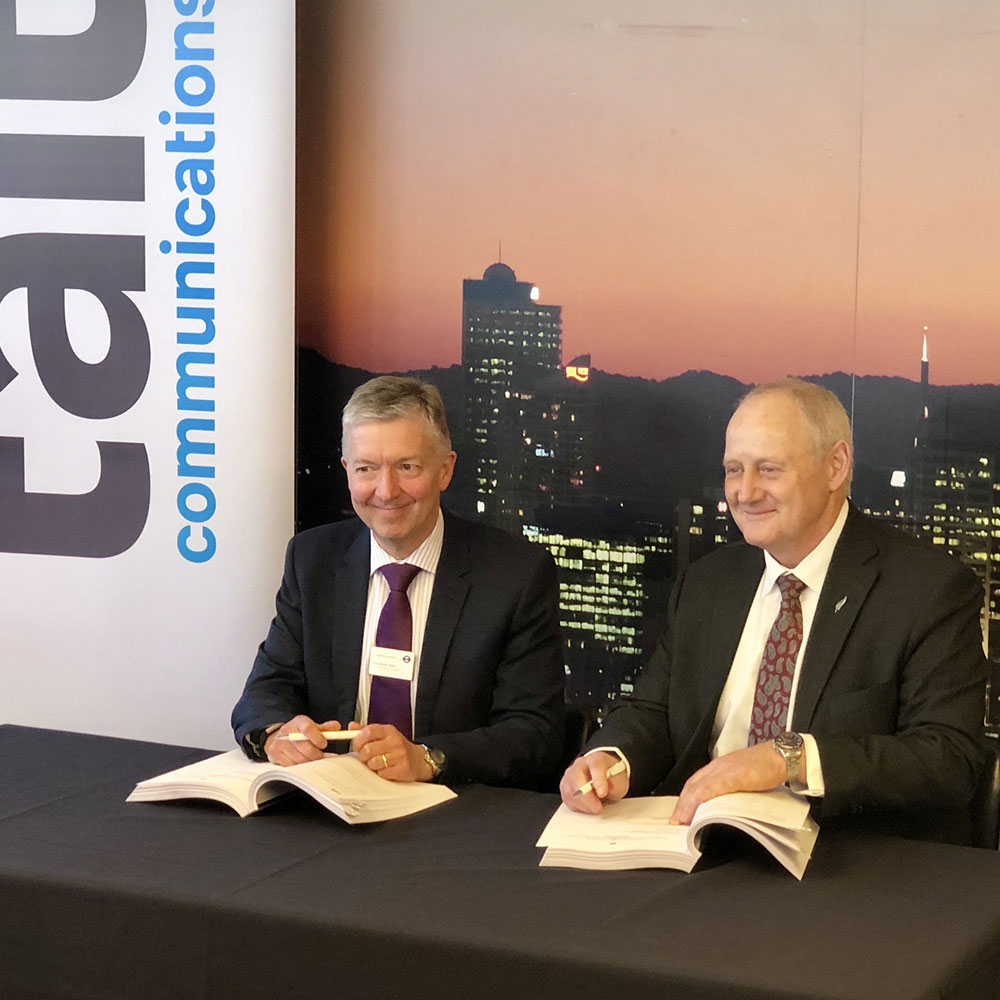 2015
Contract Extended to Ensure Maximum ROI
In 2015, TfL chose to continue their critical communications partnership with Tait for another five years. This new contract allowed TfL to extend the life of their 'iBus' radio system to ensure maximum return on investment in their wider network.
As part of the original contract with TfL, the Tait system was customized to integrate TfL's existing Trapeze ITS dispatch equipment and TM8200 mobiles with the 'iBus' on-board bus computer, ensuring optimal voice communications between dispatchers and bus drivers.
"The contract with TfL is a great example of Tait's ability to provide value to its customers through strong, long-term partnerships. Working closely with Trapeze and Magdalene has allowed us to continue to provide services tailored to our customers' needs."
Hans van der Linde
Regional General Manager of Tait Europe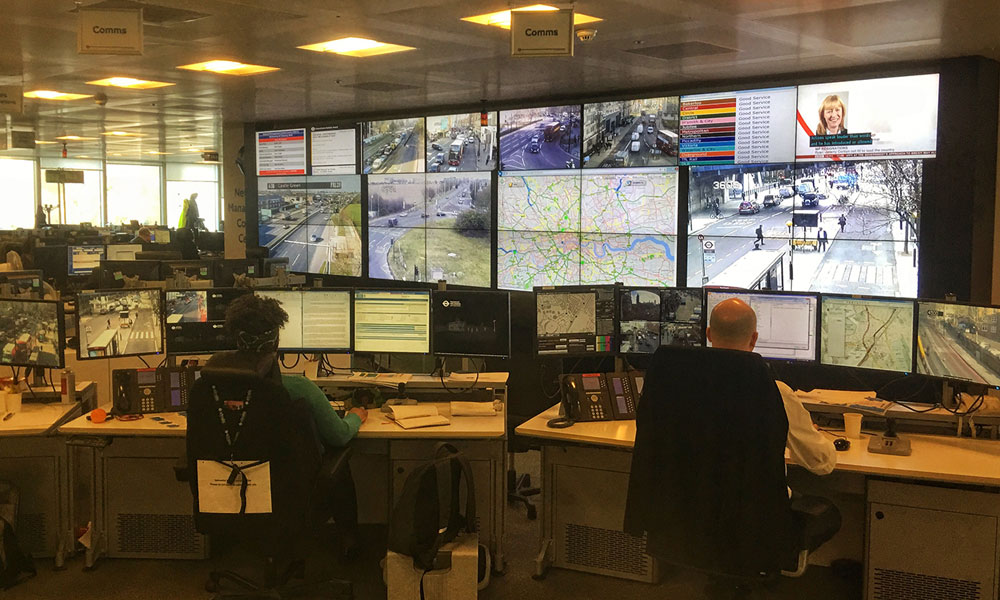 2005
Tait Replaces Existing Radio Network with Trunked MPT Network
Tait and TfL's partnership started in 2005, when TfL's existing radio network needed a complete replacement following obsolescence of core infrastructure and an increase of bus and passenger services.
Tait and TfL have been working together to deliver a reliable and consistent bus service to keep London moving ever since.
Tait delivered a 10 site (VHF), 76 channel trunked MPT 1327 network to support high-quality voice and data applications. The project also introduced state-of-the-art Automatic Vehicle Location (AVL) and offered passengers Real Time Passenger Information (RTPI) at bus stops, on-board voice and signs, and SMS text messaging.
"We wanted an evolutionary solution, leveraging our investment in existing infrastructure, and the Tait proposal proved to be the most operationally effective and most easily commissioned."
Terry Hewlett
Project Manager London Buses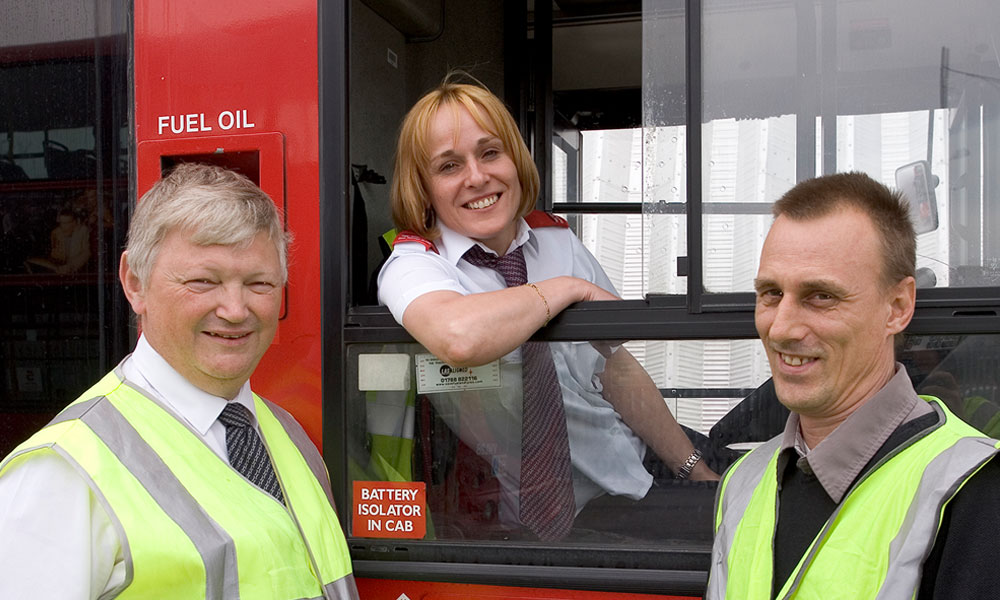 Early 2000s
Modified Tait Radios to Replace Obsolete Existing Equipment
It all started back in the early 2000s, when the radios installed in London buses became obsolete. TfL then required a radio with similar functionality that could be fitted in buses without modification to the existing system, and without significant changes to the user interface.

Tait responded to this challenge by combining an external interface module, developed by London-based Pageantry Electronic Services Ltd, with a modified Tait T2032 radio that was fully compatible with the existing system and provided users with a similar interface.

This collaboration between Tait and a local integrator proved the beginning of a long-term partnership between TfL and Tait.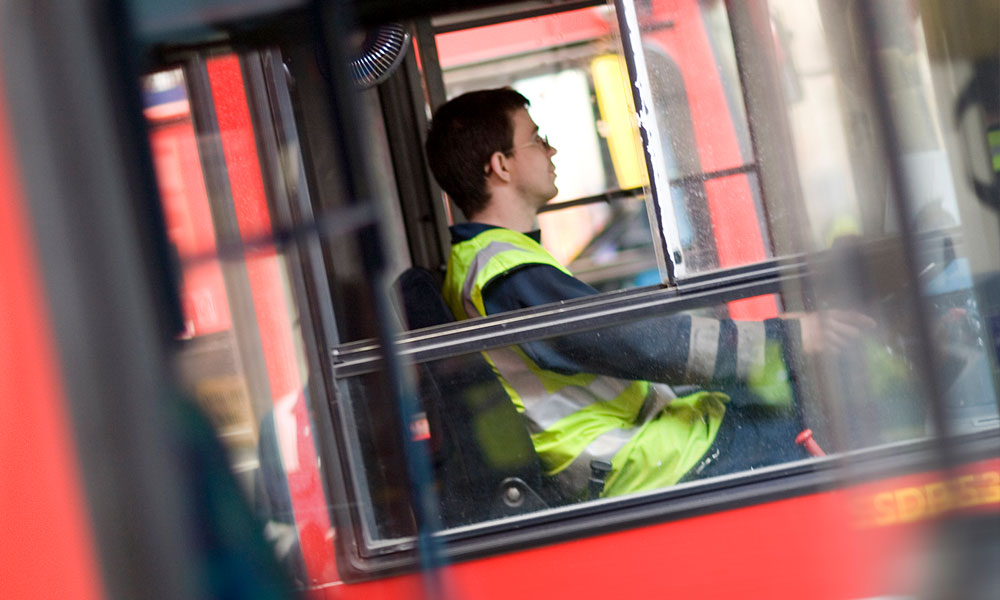 Migration
March, 2018 - Contact signed - Transport for London chooses Tait to upgrade 10,000-strong London bus fleet

May, 2019 - Project completion - Tait Communications completes Transport for London upgrade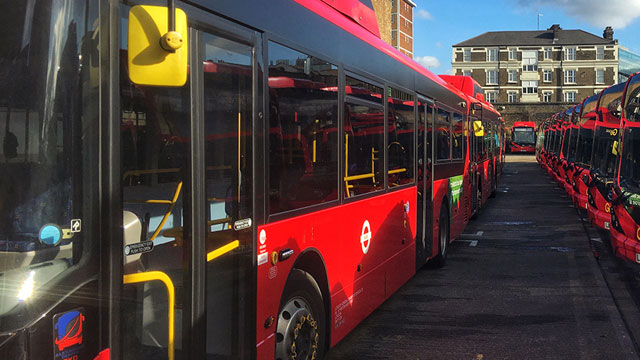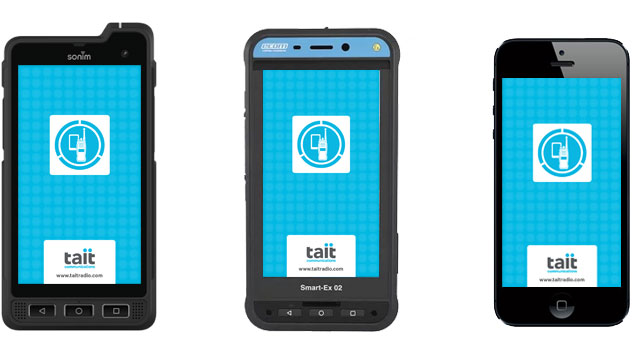 Network Performance Management
Tait manages the communications network of one of the largest transport authorities in the world, with over 2 billion journeys made in their network each year. To ensure high-reliability voice and data connections between all buses and dispatch and control centres, proactive monitoring and management of the communications networks is essential.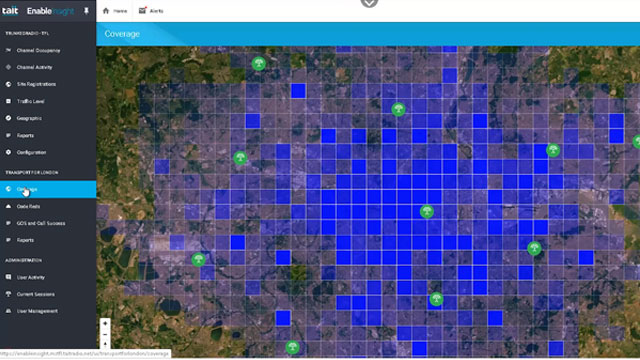 Other client stories you may be interested in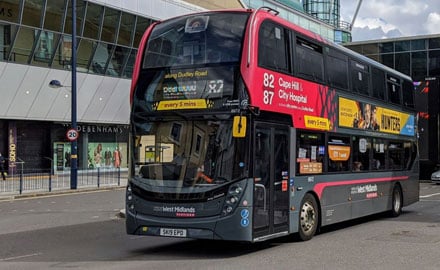 National Express West Midlands - UK
Telent has partnered with Tait Communications to transform infrastructure for more than 1,500 buses across England's West Midlands by implementing DMR Tier 3 and TAIT AXIOM converged solutions.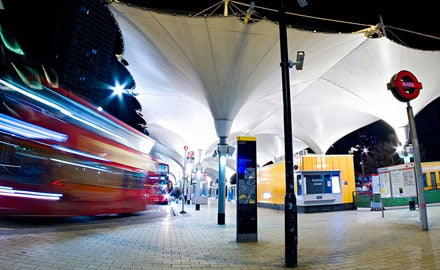 First Bus, Greater Manchester - UK
The travelling public of Greater Manchester UK will enjoy the benefits of modern, clear and reliable digital communication when a large part of their bus network moves over to a Tait DMR Tier 3 radio system, developed with a focus on safety.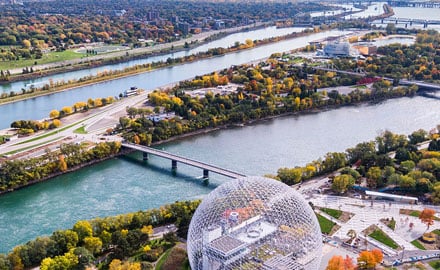 Reseau de transport de Longueui - Quebec Canada
In Quebec, Canada, the safety and mobility for the staff and patrons of Reseau de transport de Longueui, the City of Longueuil's transport corporation are enhanced with Tait DMR Tier 3 and Omnitronics' 'omnicore' communication solutions, featuring Dynamic Regrouping.