Instant, reliable communications is just the beginning
P25 Phase 1 and Phase 2
We are dedicated to designing and delivering superior P25 solutions that are robust, interoperable, and secure. With a range of both P25 Phase 1 and Phase 2 open standard-based elements, Tait can provide public safety agencies with complete end-to-end solutions to meet your unique organizational requirements.
Portable Radios
Tait P25 portable radios are designed and built to withstand the challenging conditions public safety users operate in. Packed with a range of safety-enhancing features, our P25 portables provide the clear audio, reliable connection, and interoperability that those serving our communities depend on.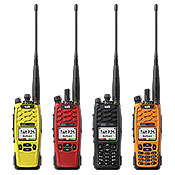 TP9800 Multiband Series
TP9800 P25 portables can operate across up to four VHF, UHF, 700/800MHz and 900MHz bands. These portables are designed to be rugged, lightweight and enable multi-agency cooperation.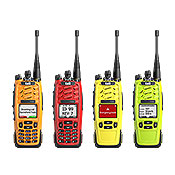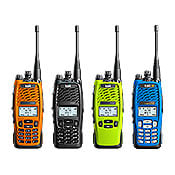 TP9400 Series
The Tait TP9400 series offer features such as Tait Tough durability, multiple operating modes, internal GPS, Man Down and Lone Worker functionality, and AES encryption capability, giving users complete confidence in their portable communications.
Mobile Radios
Tait P25 mobile radios are designed for use in challenging conditions and offer industry-leading digital audio clarity, superb usability, and safe, secure communications. Our mobiles are available with a wide range of features, giving public safety organizations more possibilities and creating more efficient networks.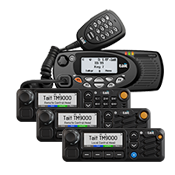 TM9800 Multiband Series
Multiple bands. One mobile. Customized for you. Increase worker safety and productivity across multiple radio networks and frequency bands with the TM9800 Multiband Mobile Radio, designed for maximum versatility, reliability and interoperability.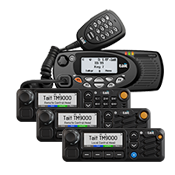 TM9400 Series
The Tait TM9400 is a high-performing, flexible and robust mobile radio that delivers high quality audio and intuitive operation. Multiple modes of operation include analog, P25 Phase 1 conventional, P25 Phase 1 trunked, and P25 Phase 2 Trunked. Supercharge your communications with Tait Unified Vehicle, available on the TM9400.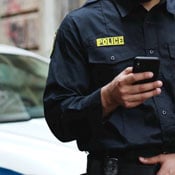 TAIT AXIOM Mobile
Work with confidence in and between areas with low or no radio network coverage. Learn more about how the TAIT AXIOM can boost your productivity and efficiency.
Base Stations
Tait P25 base stations and repeaters are designed for mission-critical operation and engineered to provide unbeatable performance and reliability. You can trust Tait base stations, even during large scale emergencies or natural disasters. They are open-standards compliant and ensure interoperability with other agencies, giving your organization greater choice in meeting your unique requirements.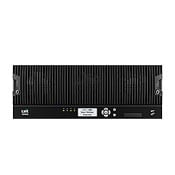 TB9400
The Tait TB9400 delivers on cost effective deployment and operational efficiency. P25 Phase 2 provides for spectral efficiency, Linear Simulcast Modulation (LSM) for greater coverage, and remote network management for effective operations.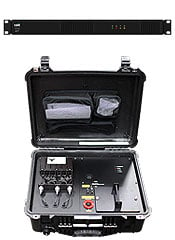 TB7300 Series
The Tait TB7300 provides multi-mode capability in a slim form factor and is also available as a transportable repeater.
Networks
Taitcan design, deploy, support and manage P25 conventional (simulcast) and trunked (simulcast) communication systems. Our P25 radio networks are developed in direct consultation and collaboration with our users. As a result, we are proud to offer P25 networks which are designed to be cost-effective, scalable and flexible for additional capacity or functionality, and interoperable with analog or other P25 equipment.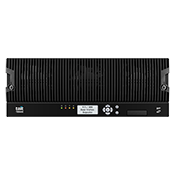 P25 Conventional Networks

Simple and cost-effective for smaller numbers of users, P25 conventional networks are proven, reliable and minimize project risk by facilitating staged migrations from analog to digital.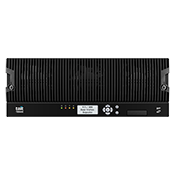 P25 Phase 1 and Phase 2 Simulcast Networks
Available in both conventional and trunked, Tait simulcast networks require fewer frequencies, provide superior coverage and deliver seamless voting you can rely on.
Accessories
Tait is passionate about quality products, this guides the accessories we develop and offer. The right accessories can tailor your radio user experience to your role. These resources will introduce you to many of the different Tait accessories that we offer. You will find information on our control heads, external speakers, batteries, chargers, carry cases, headsets, speaker microphones, and ear pieces.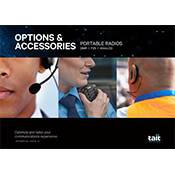 Portables Options and Accessories Catalog
Take a look at the range of accessories available for Tait portable radios. This catalog includes detailed item descriptions and order codes to simplify purchasing specific accessories.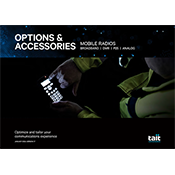 Mobiles Options and Accessories Catalog
Explore the range of options and accessories available for Tait mobile radios and solutions. This catalog includes detailed item descriptions and order codes to simplify purchasing specific accessories.

Officer Safety

Tait P25 voice communications are built with officer safety as top priority. When your people push the talk button, they need to be connected. Several emergency features, such as Lone Worker, Man Down, Location Services and Integrated GPS, help improve officer safety. Know the status and location of your people, ensuring help arrives in the quickest possible way.



Improved operational efficiency and effectiveness

The Tait P25 platform is engineered to enhance public safety agency performance and safety with the latest voice, data, network management and encryption features. Flawless voice, data and location services, remote network and device management and more combine to ensure you get the most from your network.



Smooth Migration

Our entire P25 range is designed to ensure smooth and seamless migration from your existing radio solution, at your own pace, providing uninterrupted communications every step of the way. Both the 9600 and 9400 series are capable of multiple modes, meaning you can continue using your old analog system, combined with your new P25 network, until you're ready to transition fully.


Cost effective

Every detail of the Tait P25 platform has been designed to reduce the total cost of radio system ownership, allowing public safety agencies to deliver more to their users within their budgets and spectrum. By improving your performance today and future-proofing your network for tomorrow, our flexible, long-lasting P25 solutions give you confidence in your investment.


Peace of Mind

With expert design for extraordinary network redundancy and fault tolerance, the Tait P25 platform delivers radio availability of over 99.99%. Exceptional network coverage and resilience combine with our robust, reliable hardware to give public safety agencies a complete, dependable system they can trust in, especially when they need it most.


Secure Communications

With an award-winning key management facility and end-to-end 256 bit encryption, our P25 platform exceeds expectations on network security and information protection. By incorporating a comprehensive set of access control features and core network security, the Tait P25 solution ensures your data will stay in the hands of those you trust.


Rugged, Tait Tough design

Our Tait P25 products and solutions are designed to withstand the challenging conditions that public safety agencies face every day. Our durable Tait Tough portables and mobiles surpass military specification tests and are proven to survive the harshest standards. Combined with our resilient system design, Tait P25 solutions give public safety users the complete confidence in their communications that they need to do their jobs.


Guaranteed regulatory compliance

Our standards-based P25 platform has been engineered to give public safety agencies an unparallelled advantage in meeting their regulatory and funding challenges. Tait P25 solutions are fully compliant with TIA P25 standards, offer software upgradeability to Phase 2, meet IECEx and ATEX standards, and provide a range of other features to exceed the changing compliance requirements of the public safety sector.


Clear Voice

Tait P25 portable and mobile radios are built to exceed international public safety standards with excellent sensitivity and range, crystal clear and reliable voice functionality, and a proven track record for radio frequency performance. The rubber armor, IMBE or AMBE +2 vocoders, water-shedding grille, and unique audio design that minimizes background noise ensure our portables continue to deliver in extreme environments.


True interoperability and flexibility

Tait is committed to open-standards and we comply fully with P25 open-standard technology. Our open standards design and approach delivers greater choice and increased vendor competition, giving you flexibility in your options. It also ensures you have genuine interoperability across your network, allowing you to communicate with multiple agencies and adjacent public safety networks with ease and confidence.


Network efficiency and coverage

We know the importance of using budgets to the fullest, so we ensure our experts design systems to be the most efficient they can be. Tait system design engineers work closely with you to ensure the final design delivers the very best performance possible, utilizing spectrally efficient trunking technology to maximize your network resources. Our accurate coverage expertise, tools and insight help us plan a network that guarantees coverage to meet -- or exceed -- the most critical performance quality measures.


Remote Management

Remote management and monitoring options enable you to keep your radio network healthy and operating. You'll be amazed how much you can accomplish from your desk with Tait OTAP, inbuilt diagnostics and access level control, multiple user accounts, remote fault diagnosis, and detailed alarm monitoring and management via IP. You can even migrate your 9400 radio fleet from analog to digital remotely!

Discover more about P25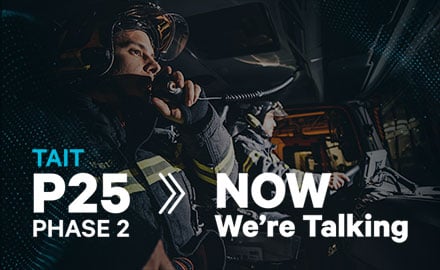 Tait P25 Phase 2: Far from Conventional
As your team grows, so should your spectral efficiency. Now it's easier than ever to migrate your system to provide more channels, trunked technology, superior audio quality and much more. And with Tait, you know you'll get the toughest radios, no hidden fees and 50 years of industry-leading expertise.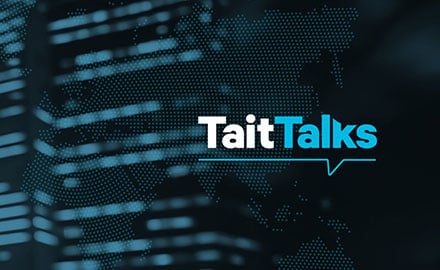 Tait Talks: Multiband is Great, but Let's Talk Multiprotocol
In this edition of Tait Talks, join Sandra Wendelken, market insights manager, Daniel Draughn, director global solutions, and Anthony Blyth, global product marketing manager, as they take you through the current DMR landscape, alongside talks of multiprotocol P25 solutions.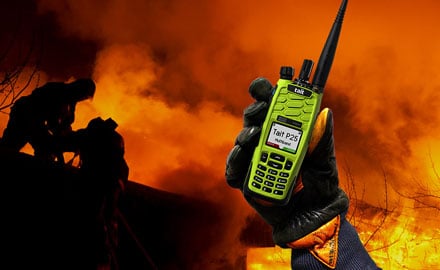 Tait P25 Multiband Excels at Worker Safety – Shipping now
The new TP9800 P25 Multiband Portable is shipping now. It includes a host of worker safety features to help officers & first responders stay safe and productive in the most challenging conditions. Learn more about how this feature rich portable keeps users safe.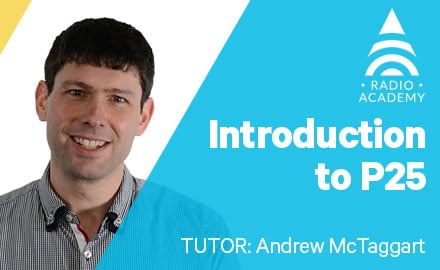 Introduction to P25
To learn the fundamentals of P25, including benefits, services and features, and the difference between P25 Phase 1 and Phase 2, check out the free Tait Radio Academy course.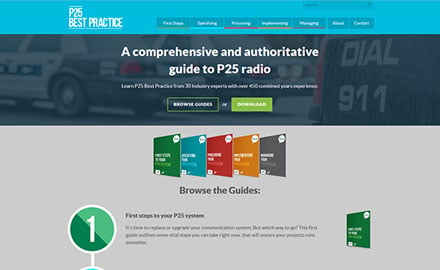 P25 Best Practice
From the first steps of decision-making all the way through to managing your system, P25 Best Practice offers tips, advice and knowledge from 30 industry experts with over 450 combined years of experience.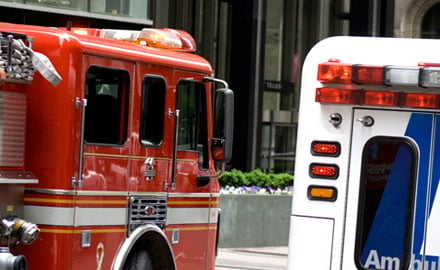 Don't get Locked In: Demand Genuine P25 Open Standards
This free guide will help you evaluate your current communications network and explain why you should consider upgrading to P25. It will also teach you what the P25 open standard means for network operators and interoperability, as well as how it guarantees choice and lowers costs.
Public Safety Network - New Zealand
Tait Communications and Kordia, in partnership, have won a contract to build and maintain a secure digital radio network across New Zealand, the Public Safety Network (PSN). With more than 450 sites and 25,000 multiband radios, this will be one of the largest P25 networks in the world.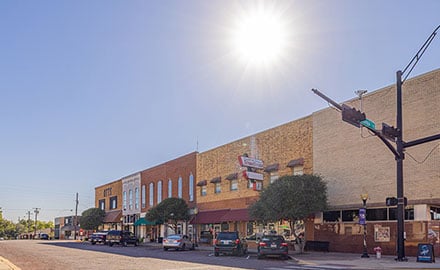 City of Gainesville - TX USA
The Gainesville City Council, Texas, has approved an important agreement with Tait Dealer, Stolz Telecom for the implementation of a Tait Communications Project 25 Phase 2 Trunked Radio System. This pivotal move reflects the city's commitment to ensuring the safety and efficiency of its police and fire departments.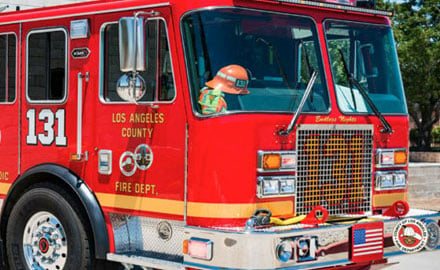 County of Los Angeles Fire Department - CA USA
The County of Los Angeles Fire Department provides fire protection and life safety services to more than 4 million residents in Los Angeles County, California.