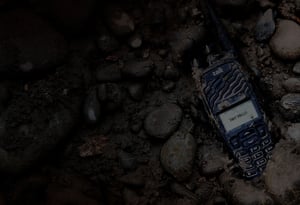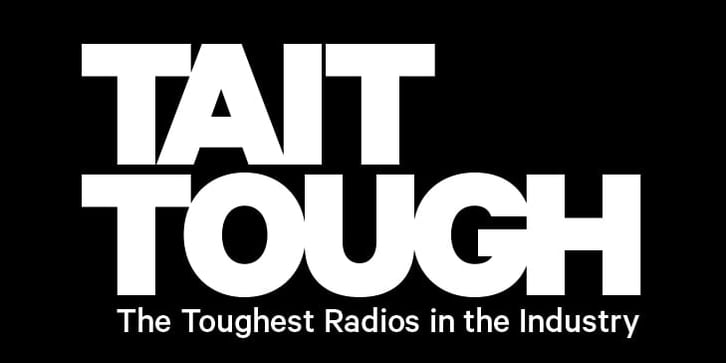 Tait radio users have tough jobs. Police, Fire, Emergency services, Mining, Oil and Gas, and Utility workers face challenging conditions every day. They need communications equipment that is totally reliable. That's why Tait engineers all of our P25 and DMR products to work together to be among the toughest, mission critical grade radio networks ever made.
Tait Tough Videos
Water, tanks, drones and whatever else we could throw at it, even ice cream! Press the play button below and sit back and watch the Tait portable being put through its paces.
We drop them from 6 feet onto concrete – That's 50% higher than the MIL-STD-810G specification test. We drop each radio dozens of times from different angles, ensuring the durability of everything from the battery and antenna fittings to the internal componentry and the LCD screen.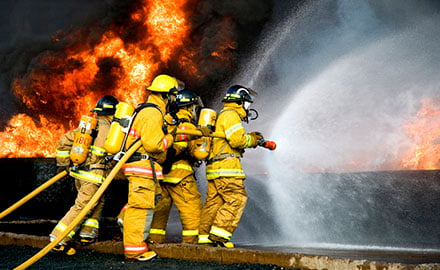 IP68 and IP65 water and dust protection. Proven to survive with no leaks under 2 meters of water for 30 minutes and 1 meter of water for 2 hours, and tested against water jets.
Every component is selected and tested so the radio can endure harder knocks and more extreme temperatures. The radios are assembled and tested in our own factory, delivering maximum quality where it matters most.
Tait Networks – High Performing, Tough, and Resilient
Tait Base Stations are built to last. The TB9400 is capable of both DMR (Tier 2 and Tier 3) and P25 (Phase 1 and Phase 2).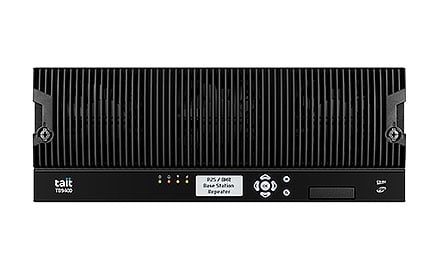 Designed and MIL-STD tested for reliability. Our equipment is tested against standards in temperature, air pressure, humidity, vibration and shock. When you install a Tait Base Station, you can have confidence that it will last.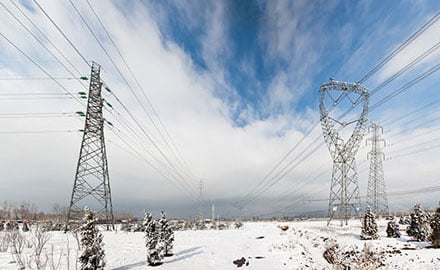 Depending on your needs, Tait base stations can effectively offer multiple types of redundancy and back-up to ensure that your network is always operational, even in the most difficult times.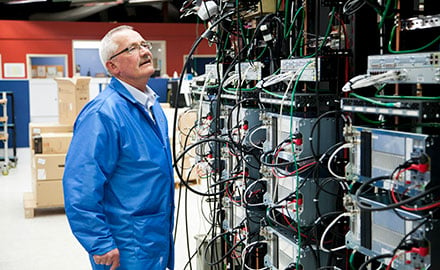 Tait radios are built on robust software that is repeatedly tested to ensure your communication abilities stay in tact.
"In Panola County, we're not real gentle with our equipment. We needed equipment that could take a beating and keep on working. Since we implemented the Tait radios, I've been 100% confident in them …the Tait radios have never failed. We've had zero complaints, everybody loves them."
We needed rugged radios, any police officer knows that your radio gets knocked over all the time. It can fly off your belt when you are running in pursuit, it can fall off your desk and on the ground, incidents like that, happen all the time. Tait radios proved tough. voluptua."
We selected Tait digital P25 technology due to its exceptional audio quality and ability to eliminate background sound in noisy environments. Furthermore the fact that Tait P25 radios are extremely robust and come as intrinsically safe meant they are ideal for the Petrobras working environment.
In emergency situations the Tait portable base station/ repeater is a logical choice. The base station is light, robust and water resistant, and the internal batteries make it a self-contained unit. The Tait terminals also stood up well to use in a very demanding environment, and the power save function in the Tait portables maximized shift life for the batteries.
DOWNLOAD: 10 Ways to Protect and Strengthen Your LMR System
Tougher, more robust communication supports and protects your community, reduces the risk of costly outages, and allows more efficient use of increasingly-constrained resources. This exclusive guide investigates every aspect of wireless communications, and considers how you can make your system more resilient.

The guide outlines ten aspects that can positively influence your communications performance, such as system design, security, hardware selection, and major events and emergencies. Download this guide to help ensure that your communication system won't fail when your people need it most.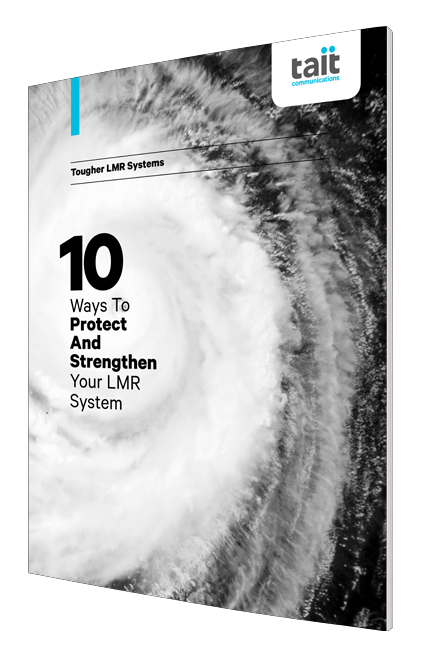 Discover more about Tait Tough