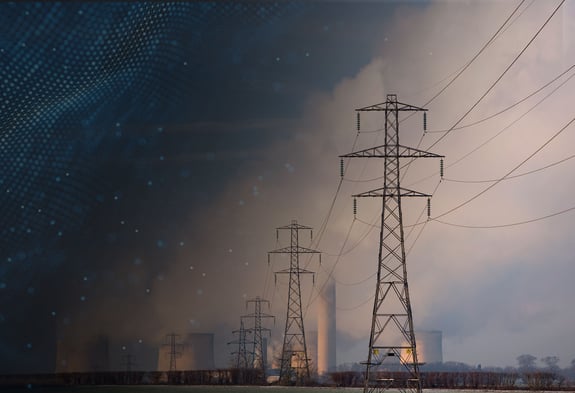 Solutions for Utilities

Alerts and alarms
If a line worker is in danger, they can press the emergency call button on their Tait portable radio to immediately alert dispatch. If they are rendered unable to manually call for help, automated safety features like Man Down and Lone Worker will immediately send an alarm to dispatch. Working with GPS and location services, these features can help resolve emergencies quickly.

Reliable voice communications
The great call clarity offered by Tait DMR ensures messages come through loud and clear, thanks to digital noise reduction. Tait Coverage Design gives you coverage wherever you need it. A PTToC Solution gives workers access to your radio network via smartphone app, so even without their radio they can stay connected. PTToC Solution features Seamless Roaming, utilizing the best network available, vastly increasing your effective coverage area.

Tough portables for tough environments
Tait customers have tough jobs, so our radios are built tough. Tait Tough portables have been engineered with the durability utility workers need from their equipment, capable of surviving a drop from six feet onto concrete. Our Intrinsically Safe portables are engineered to operate safely in hazardous environments, keeping your people safe while they get the job done.

Location services
Built-in support for location-based services lets you know the exact location of workers and assets, and where events are occurring across your coverage area. Keep your workers out of harm's way with a dynamic, real-time view of operations. These applications provide big data analysis capability to identify ongoing communications issues.
"Our job is to keep the lights on. The Tait system allows us to communicate faster with the field during storm situations, to restore power, get problems fixed, and keep the lights on."

Information in the field
TAIT AXIOM Mobiles turns your mobile radio into a vehicle area network through WiFi. Connected users can access the Cellular, LTE, or LMR network and enjoy better coverage because of the powerful receiver. Line workers in remote locations can receive and report job information, right from their vehicles. Share weather conditions, traffic reports, or site-specific hazards. Ensure workers are safe and well prepared for the task at hand.

Grid Visibility and Control
Grid downtime and truck rollouts cost money. Tait GridLink helps you minimize these costs by reporting the location of network outages. When a fault occurs, you can reroute power around downed lines and immediately dispatch workers to the right place to restore power as quickly as possible.

Quick, easy fleet management
Update, manage and report on your entire radio fleet with Tait Enable tools. By using Over-the-Air-Programming (OTAP), you can deliver updates without workers needing to bring their radios back to dispatch. The software even alerts you if an update fails, maintaining consistent results across your fleet. Reports and monitoring are also centralized, making it quick and easy to call up information.

Voice and Data
You don't need a separate network for your voice and data communications. Tait DMR network solutions combine mobile voice and data services with fixed data services on the same network. Save money and time by running both mission critical voice and data applications on one network.
Featured Client Story
Kansas City Power and Light - MO USA
Tait provided a Digital Mobile Radio (DMR) Tier 3 trunked network. The 23 site deployment utilized the TN9300 core network to support 1,200 subscriber units, made up of TP9300 portable radios and TM9300 mobile radio units in their fleet of trucks. For worker safety, radio units are equipped with Man Down, Lone Worker and GPS location services.

The Tait solution also included product integrations from several industry leading partners to meet the specific needs of KCP&L. Zetron supplied 52 Acom EVO consoles for the dispatch center at KCP&L. X10DR supplied secure wireless microphones to extend communication capabilities away from vehicles, and Tallysman supplied a GPS location services solution.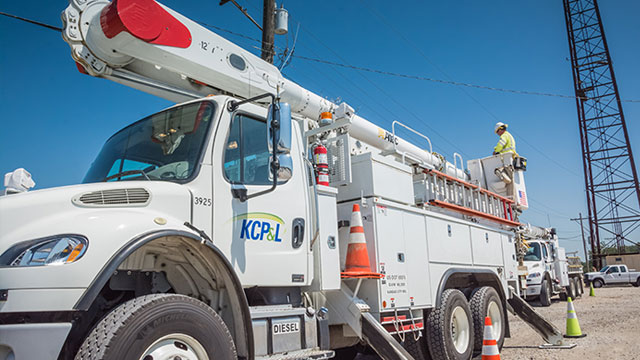 Data Applications
A DMR network not only offers mission critical voice, but a range of great data applications to increase safety and efficiency. Automate your grid's distribution, keep track of your workers' locations, manage your radio fleet remotely, and enjoy greater spectral efficiency with DMR.

Open Standards
Interoperability and flexibility are cornerstones of successful radio platforms. A truly interoperable system will give a utility the flexibility to deploy equipment from multiple vendors. Tait DMR complies to the DMR standard, allowing interoperability with other DMR products.

Data in remote locations
Keep your workers in the field connected, even in remote locations, with TAIT AXIOM Mobiles is a platform for your workers' mobile radios that creates a network of networks, providing access to WiFi wherever they go. This provides redundancy, ensuring that responders can communicate and have access to data and vital information wherever they are.

Talk to anyone, anywhere, any time
A PTToC Solution allows Utility workers and Managers to call their radio network from their cell phone. As long as your phone has an internet connection, you can stay connected to the radio network from anywhere in the world.

Voice and Machine-to-Machine data
If you need to upgrade your voice network, then choose the critical voice platform that also supports wide area distribution automation. Tait DMR Tier 3 is a mission critical voice and SCADA network. Reduce install times, network maintenance, and costs with a proven platform that won't fail, even during emergencies.

Reduce truck deployments
With better grid visibility from Tait GridLink, utilities are able to quickly isolate and resolve many faults remotely. Fewer trucks will need to be deployed, but if on-site assistance is required you'll know exactly where to send help. Learn more about how Tait GridLink improves workforce efficiency.

Improved grid reliability and resilience
Tait GridLink gives grid managers visibility and control of their assets, helping them to predict potential failures and improve reliability and resilience. Improved grid visibility will ensure better SAIDI and CAIDI metrics, improved levels of customer service, and lower operating costs.

Optimize your network and save energy
Tait GridLink enables utilities to balance load, optimize Volt/VAR, and integrate renewables, all of which improve power delivery effectiveness. With better load management, you can optimize your network to ensure that your budgeted asset life cycles are realized and avoid premature equipment failure or replacement.