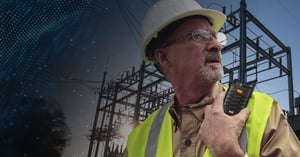 GO FURTHER WITH
CONFIDENCE

Increase worker safety and productivity by enabling seamless movement between communications networks, and access to applications and workflows using a compact, wearable device with heads-up operation.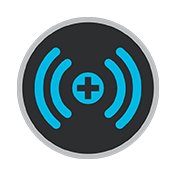 Immediately Extend Your Radio Network Coverage
Work beyond the radio network edge and in challenging areas like building interiors, automatically switching communications to a broadband network.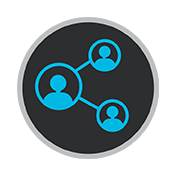 Bring Anyone into the Conversation - Affordably

Invite workers outside your LMR network into radio conversations with a wearable broadband device, and without the expense of a dedicated radio.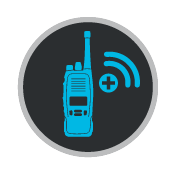 Instantly Broadband-Enable Your Existing LMR Radio
Provide broadband speed to narrowband portable radio apps like Tait GeoFencing, using rapid location polling to monitor workers in hazardous zones.
Secure Communication Over Any Network
Tait TeamPTT and ESChat
TAIT AXIOM Wearable is compatible with Tait TeamPTT and ESChat broadband services with an optional gateway to P25, DMR or analog radio networks.
Tait TeamPTT and ESChat can be cloud or customer hosted, are also compatible with Android, Apple iOS, and Windows PC devices and provide integrated location services.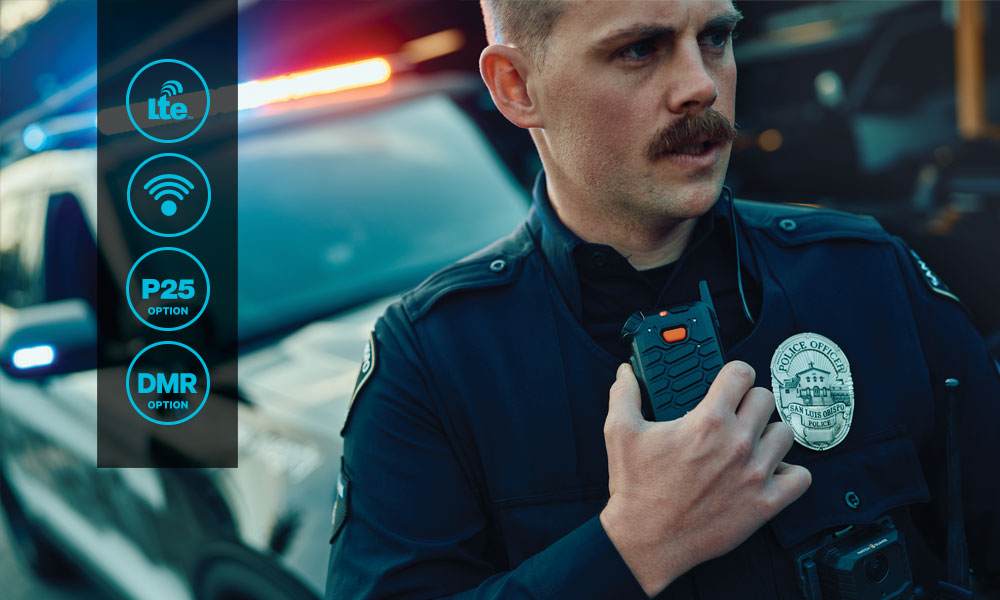 Roam Networks, Automatically
Tait PTToX
TAIT AXIOM Wearable is compatible with Tait PTToX broadband services with an optional gateway to Tait DMR Tier 3 networks.

Tait PTToX is a cloud hosted service that is also compatible with TAIT AXIOM Mobile and Android devices. With Tait PTToX, some devices become capable of switching to the preferred available network using WiFi, LTE or DMR Tier 3.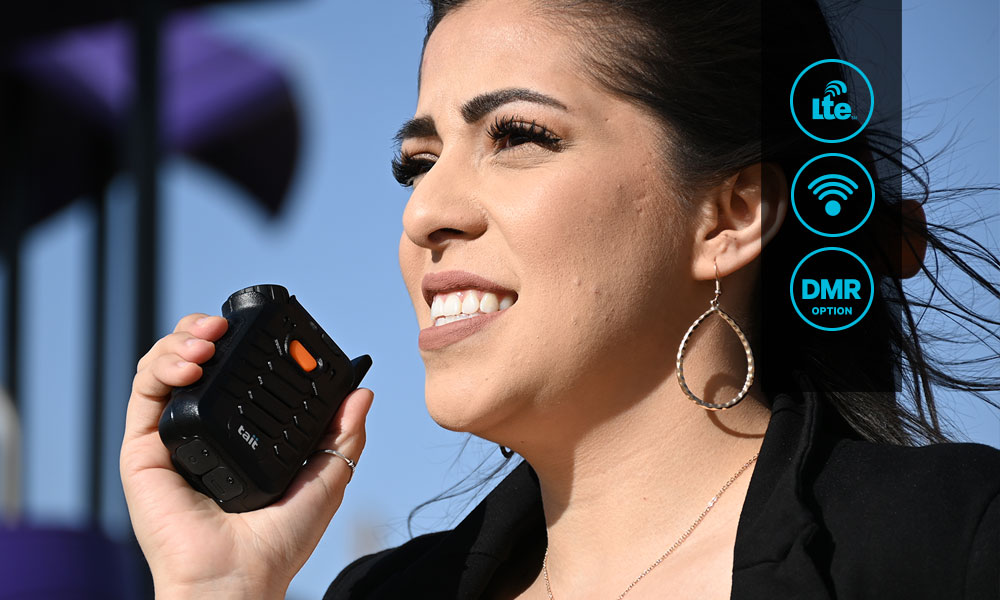 Highlighted Features for TWX550 | TWX500
Maximum Connectivity
Always in Contact
Designed to ensure information always gets through, automatically switching to the strongest signal using WiFi, dual SIM LTE or LMR.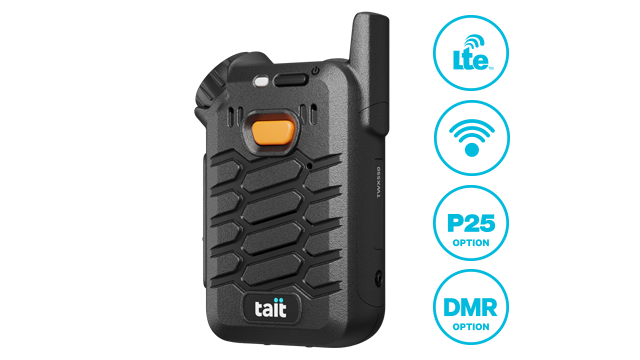 Ergonomically Enjoyable
Lighten Things Up
Compact and lightweight with speaker mic-like uniform mounting, and without the uncomfortable cost or weight of a hybrid LMR/broadband portable radio.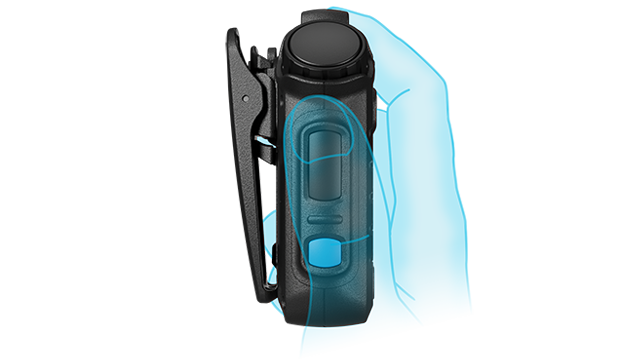 Intuitive Operation
Zero Learning Curve
Heads-up operational controls, like a rotary dial and dedicated buttons, are second nature to long-time radio users and easy to learn for new users.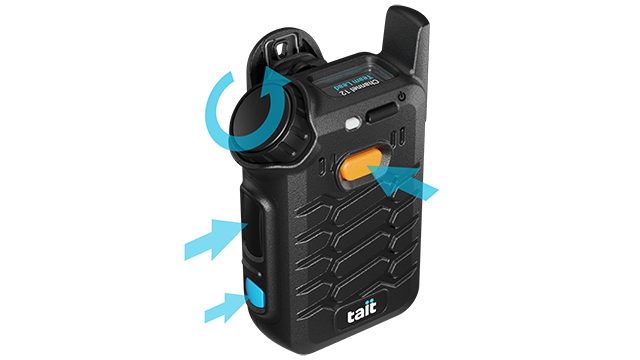 Exceptional Audio
Cut thru the Noise
Hear and be heard, even in the most extreme environments, using a powerful 3W speaker, active noise canceling and three microphones.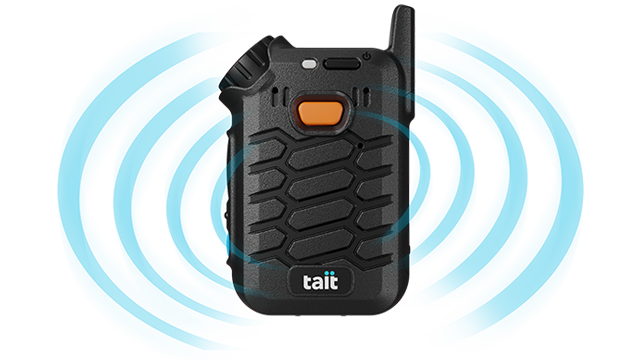 Delightful Display
Everything in View
Full-color OLED display screen keeps you fully- informed at-a-glance and is easily seen in direct sunlight or while wearing polarized glasses.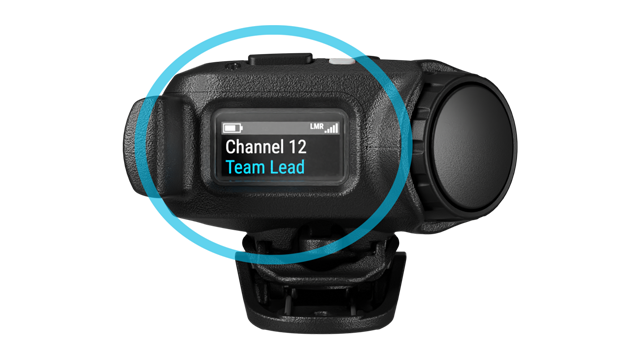 Workforce Applications
Enable workers with applications that help them collaborate, coordinate resources and stay informed.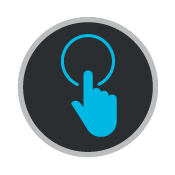 Push-to-Talk Over Broadband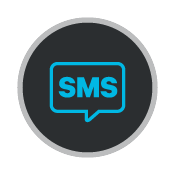 Text Messaging
Emergency Alerting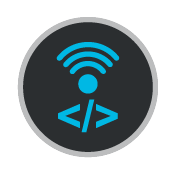 Over the Air Programming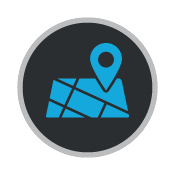 Location Sharing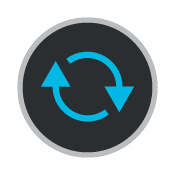 LMR Interoperability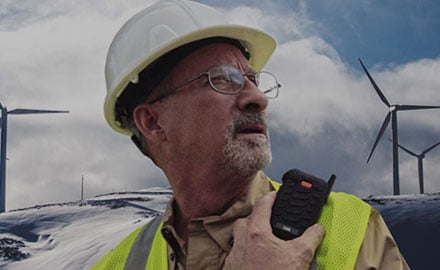 Wearable Comms for Utility Workers
Utilities Linesmen work hazardous jobs in remote areas. Tait supplies innovative wearable devices to keep these critical workers safe and prepared. These men and women maintain electricity for hospitals, factories, stores and homes; cities would grind to a halt without them.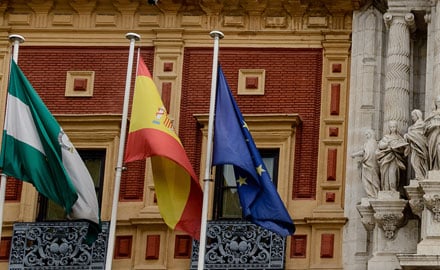 Andalucian Regional Government - Spain
The 120-site Tait-engineered DMR Tier 3 mobile radio system purchased for Andalucia's Digital Emergency Network features support services, a large number of Tait's TP9300 portable radios, TAIT AXIOM Mobiles, 850 TAIT AXIOM Wearable devices, instances of Tait's applications for smartphone users who do not need to carry a frontline radio, and the Tait GridLink data terminals.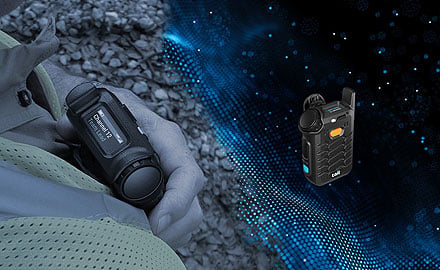 Introducing the TAIT AXIOM Wearable
Here's a closer look at our new TAIT AXIOM Wearable, a compact and rugged broadband communication device that keeps your team safe and connected beyond radio network coverage.