Effective coordination of everyday operations and emergency situations
Dispatch Solutions
Dispatch consoles provide a vital link between dispatchers and field personnel, helping to coordinate operations, monitor the safety of personnel and respond to emergencies.

Ensuring communication across multiple agencies, multiple audio channels – radio, PABX (POTS), cellular, LTE – and multiple user devices is crucial for mission-critical communications situations.

Dispatch consoles can also access the radio system through an IP network, making it possible to operate through a local network or from anywhere in the world.

We partner with dispatch console experts to deliver seamless mission-critical communications.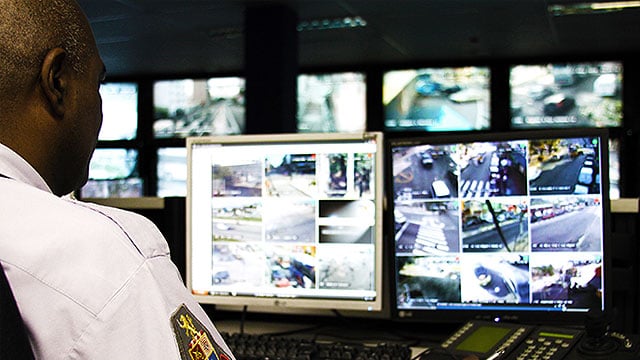 Click/tap partner's logo below to read more
Control, Manage, Dispatch
Tait CMD for MPT and DMR Tier 3 Systems
Tait CMD is a highly capable and effective dispatch solution for medium and large sized trunked radio systems. Support for MPT and DMR Tier 3 enables a smooth transition from analog to digital.

With Tait CMD you can fully utilize the power of dynamic regrouping on Tait networks to create 'ad hoc' groups where team members often change. Busy network operators can also cost effectively monitor up to 40 groups.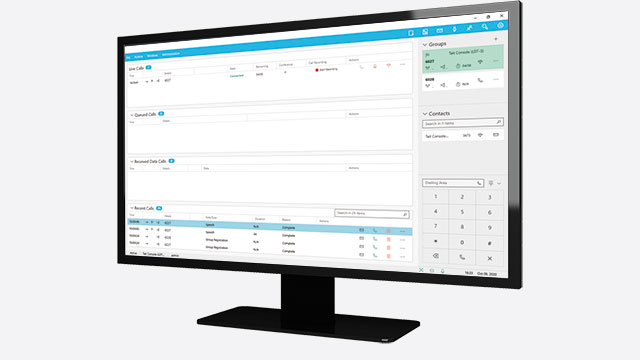 Our Technology Partners for Dispatch Solutions are:


Omnitronics
Omnitronics is a world-leading provider of dispatch & networking solutions including the latest in digital radio and location services technology.
Omnitronics' RediTALK-Flex Dispatch Console has been designed for small to medium organizations, learn more about it in this video.
Altusomni and omnicore offer highly secure and scalable dispatch management to larger organizations. Altusomni is the next generation of the proven DX-Altus system, and features such as omniconnect, a centralized server and detailed reporting ensure interoperability, minimize administrative functions and increase efficiency.
Omnicore is the next generation of dispatch management, combining the best features of RediTalk-Flex and altusomni. It can be hosted on premises, in the cloud or a data center. Its highly customizable layout and a touch screen interface make it very easy to use, and its central server allows on-the-fly changes that are instantly updated.
Omnitronics' range of Dispatch Solutions are tested and compatible with Tait's radio technologies including Analog, DMR Tier 2, DMR Tier 3 and P25.
www.omnitronicsworld.com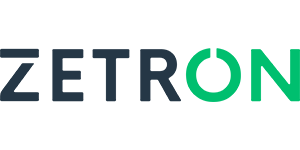 Zetron
AcomEVO is an integrated, IP based dispatch solution that combines state-of-the-art technology with a functional design that is driven by customer feedback. It provides advanced features and functionality that organizations need to control their complex operations efficiently, accurately and reliably. AcomEVO supports a vast range of radio equipment, infrastructure as well as proprietary and open standards based interfaces. As it is a highly customizable solution, it can be tailored to meet the specific business needs of each customer.
Zetron's new MAX Dispatch gives you the solid reliability and performance you expect from Zetron in a breakthrough, IP-based dispatch console system. Dispatchers today must deal with multiple data sources and their control rooms are rapidly evolving to keep pace with the numerous communications technologies available. MAX Dispatch is primed for adapting to this rapidly changing environment while still providing a lower cost of ownership to the customer.
www.zetron.com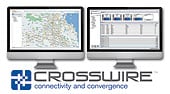 Crosswire
Crosswire, from Logic Wireless, is an advanced software radio management platform that is highly scalable and flexible. At its core is a sophisticated server application that manages call and data traffic in analog, DMR Tier 2, and DMR Tier 3 radio systems. Crosswire provides full voice dispatch functionality, audio recording, messaging, and integrated location services with an intuitive graphical user interface.
Learn more about the Crosswire Solution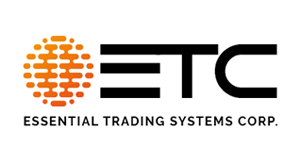 Essential Trading Systems
Essential Trading Systems (ETC) offers the CS-74 Mini SIP Radio Console, a purpose-built solution enabling multi-channel Push-to-Talk capability for VoIP-RoIP communications. This compact console integrates with Tait's MTP-IP and DMR networks over IP, enabling cost-effective monitoring and access into a network from points which will not have as-heavy use but which are nonetheless critical.
www.essentialtradingsystems.com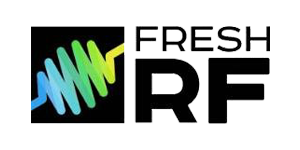 FreshRF
FreshRF culminates many years of working with 2-way radio's for both voice and data applications. FreshRF takes a fresh approach to the interface between users and mature RF technology. We deliver simple to use Android and Enterprise applications that integrate radio into the enterprise, consolidate the requirements of users in vehicle in a single package, simplify in-vehicle installs, and make visiting vehicles for firmware updates virtually a thing of the past.
www.freshrf.com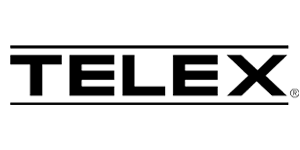 Telex Radio Dispatch
Part of the Bosch Security Systems, Inc., Communications Systems Division family of brands, Telex has designed and manufactured the world's most trusted and widely deployed radio dispatch equipment for over 30 years, providing systems for emergency services, government offices, public safety departments, municipalities, educational institutions, airports, utility operations, medical facilities, transportation industries, and many more.
Visit telex.com/dispatch to learn more or find a Telex Radio Dispatch representative near you.
Markets:
Public safety, transportation, utilities and natural resources, business, manufacturing, and government. Telex Radio Dispatch is a part of Bosch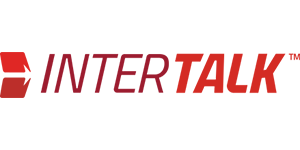 InterTalk
InterTalk offers a suite of radio command and control products, including its IP-based Vantage Dispatch Console System and industry-leading Enlite Dispatch as a Service based on flexible and mobile cloud architecture. InterTalk also manufactures gateways, logging recorders, and other complementary products to its console systems. With radio dispatch console systems deployed everywhere from towns to statewide systems, InterTalk is a wholly independent manufacturer with over 20 years of experience installing systems for public safety, utilities, transportation, government and enterprise markets. InterTalk is a dual ISO certified manufacturer (9001 and 27001).
intertalksystems.com

Catalyst Communications Technologies
Catalyst Communications Technologies is a leading provider of mission critical Dispatch, Interworking and Incident Command solutions. Celebrating 25 years in 2022, In addition to our Propulsion™ Dispatch Console, our IntelliLink™ Interworking solutions enables communications between land mobile radios and LTE Smartphones with 3GPP Mission Critical Push to Talk applications.
www.catcomtec.com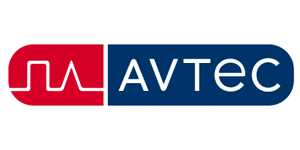 Avtec
'Scout' is a true VoIP console system. Scout is Avtec's 4th Generation console product, and was designed for a 10+ year lifecycle in mission-critical environments. Scout provides a dedicated media workstation with its own Ethernet connection and rugged peripherals. This gives customers the option to operate on standard PCs and benefit from reduced life-cycle support costs. It is also offered in a software only configuration. Scout is built on open standards and provides interfaces to numerous radio, telephony, CAD, and recording system partners to support both interoperability and customer choice.
www.avtecinc.com
Discover more about Dispatch Solutions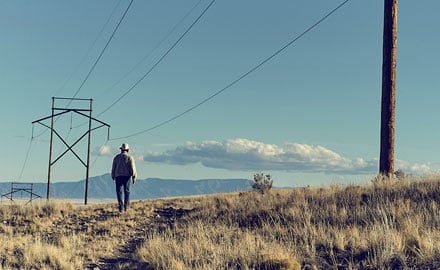 Lea County Electric Cooperative - NM USA
In their mission to provide safe, reliable, and affordable power, LCEC was looking to cost effectively upgrade their existing Tait DMR Tier 3 AIS radio dispatch system to ensure they had clear and efficient communication across their radio network. To identify which solution would best suit their needs, they turned to Tait and Omnitronics partner, Advanced Communications and Electronics, Inc.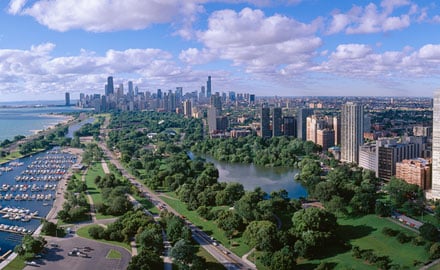 The Village of Melrose Park Departments of Homeland Security and Public Safety, Illinois, USA
Their Tait DMR Tier 3 network connects to the state P25 system and a variety of other analog channels and broadband services via Omnitronics consoles and gateways.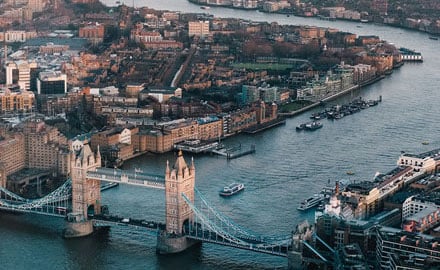 Large Central City Campus - London UK
Tait designed and installed a DMR Tier 3 network in the Band III spectrum (200MHz). TP9300 portable radios were provided, and Tait GeoFencing software was programmed into the radio fleet at the campus.