TaitNet AS-IP Analog Simulcast
TaitNet AS-IP analog simulcast networks are IP-based analog systems that are specifically designed to provide conventional simulcast analog communications over wide geographic areas.
TaitNet AS-IP networks can be stand-alone, or added as an analog simulcast overlay to new or existing Tait P25 networks, for example for analog paging applications or legacy analog radio users.
Portable Radios
Tait P25 portable radios are designed and built to withstand the challenging conditions public safety users operate in. Packed with a range of safety-enhancing features, our P25 portables provide the clear audio, reliable connection, and interoperability that those serving our communities depend on.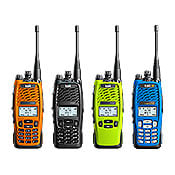 TP9400 Series
The Tait TP9400 series offer features such as Tait Tough durability, multiple operating modes, internal GPS, Man Down and Lone Worker functionality, and AES encryption capability, giving users complete confidence in their portable communications.
Mobile Radios
Tait P25 mobile radios are designed for use in challenging conditions and offer industry-leading digital audio clarity, superb usability, and safe, secure communications. Our mobiles are available with a wide range of features, giving public safety organizations more possibilities and creating more efficient networks.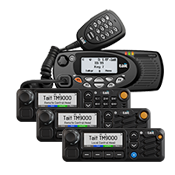 TM9400 Series
The Tait TM9400 is a high-performing, flexible and robust mobile radio that delivers high quality audio and intuitive operation. Multiple modes of operation include analog, P25 Phase 1 conventional, P25 Phase 1 trunked, and P25 Phase 2 Trunked. Supercharge your communications with TAIT AXIOM Mobiles, available on the TM9400.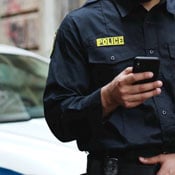 TAIT AXIOM Mobile
Work with confidence in and between areas with low or no radio network coverage. Learn more about how the TAIT AXIOM can boost your productivity and efficiency.
Base Station and Console Gateway
Tait P25 base stations and repeaters are designed for mission-critical operation and engineered to provide unbeatable performance and reliability. You can trust Tait base stations, even during large scale emergencies or natural disasters. They are open-standards compliant and ensure interoperability with other agencies, giving your organization greater choice in meeting your unique requirements.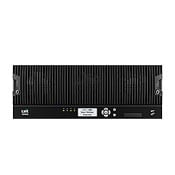 TB9400 Series
The Tait TB9400 "High level" base station is a multi-mode platform for analog conventional, MPT, DMR and P25 systems. It provides both digital frequency and time division multiple access for FDMA and TDMA operation.s..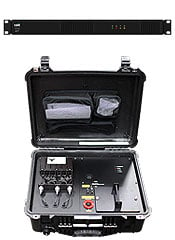 TB7300 Series
The Tait TB7300 provides multi-mode capability in a slim form factor and is also available as a transportable repeater.

Analog Simulcast Solution
The TaitNet AS-IP is an Analog Simulcast over IP network solution for Voice and Paging. It is a compact and resilient solution with built-in redundancy and system connectivity.


Investment Protection
The AS-IP network portfolio, based on the latest TB9400 base station platform, is a compact solution that will grow based on continuous customer needs for Analog and P25 solutions. In other words, the solution only gets better with age.

Best Migration Path to P25
The AS-IP network uses the Tait TB9400 products also used in Tait P25 networks for Phase 1 and Phase 2 operation. This means that the networks can be easily upgraded to P25 in the future with full re-use of hardware and licenses. Since P25 migrations can be completed remotely and only require software/license changes, Tait has the best migration story in town.


Better Coverage
Simulcast transmission provides a means of achieving wide-area coverage with multiple transmitters utilizing a single frequency. In simulcast systems, audio is broadcast simultaneously over a number of transmitters on a single frequency. Essentially, each transmitter in the system transmits exactly the same signal, with the same characteristics, at the same time.

Simulcast is very useful because frequency allocations in many countries are difficult, and reusing the same frequency over a large area is cost-effective and sometimes the only possible way.

RGPS Timing Units
A GPS timing unit is located at each site. Simulcast networks must have a GPS-disciplined external frequency reference, a GPS-derived 1 PPS signal and access to an NTP server. The 1 PPS timing pulse and NTP ensure that simulcast transmissions from each physical site in the channel group are aligned with microsecond precision.

All base stations need to be connected to the GPS timing unit, and it is recommended for the console gateway to be also connected to NTP.

One GPS timing unit can support up to eight daisy-chained TB9400 base stations.

Advanced Functionality
The Tait AS-IP solution uses significantly less equipment than a typical analog simulcast network solution because the voting and site control is already included in the TB9400 base station with intelligent resiliency.

An integrated solution reduces the possible points of failure, increases the reliability and therefore reduces maintenance operating cost. For example, the network is resilient to minor changes to link timing without additional equipment.

The Tait AS-IP provides connectivity with the IP network for simplicity. The TB9400 base station integrates a linear PA, used for P25 LSM (Linear Simulcast Modulation). This feature greatly improves inter-site separation network design.


Console Gateway
The console gateway consists of a TB9100 base station equipment used as a console gateway TN9110. Like the TB9400, it is also a common P25 equipment fully re-usable.

The console gateway can be managed remotely from a PC using a Windows application called the Customer Service Software (CSS).


IP Backbone
The IP backbone interconnects the various elements of the network. It is a dedicated, private wide area network, which can be interfaced via a secure firewall to the organization's LAN.

Secure remote access to the network can be provided over the public Internet. The backbone consists of COTS IP-based building blocks. The public Internet itself is generally not suited to provide that backbone as it cannot guarantee performance or provide a high level of security.

Site Efficiency
A basic AS-IP network consists of a number of sites, with each site housing several base stations (one for each channel) linked via IP/Ethernet to form a local area network. For synchronization each site also has a GPS timing unit. The base stations are grouped together to form channel groups.

One of the base stations in a channel group is declared as the master and the other base stations are the satellites. The master controls the operation of the channel group and performs centralized voting. Transmissions are synchronized which means that the transmitters transmit exactly in unison. The master timestamps the voted voice signal to be transmitted and sends it to all channel group members.

The timestamp tells members when to transmit each voice packet. Each channel group requires its own console system which can be either a dispatch console connected to the central site via a console gateway, or an RF console which is a mobile on a desktop. The RF console allows the use of voice inversion scrambling.

Discover more about Tait AS-IP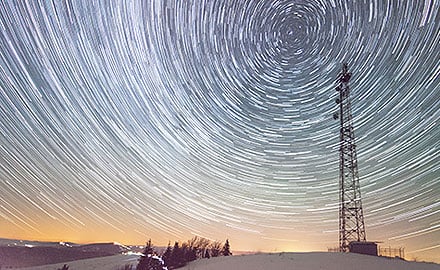 P25 Simulcast coverage explained
This paper summarizes the coverage implications of migrating to P25 Phase 1 Simulcast, and how to achieve coverage that is similar to analog simulcast.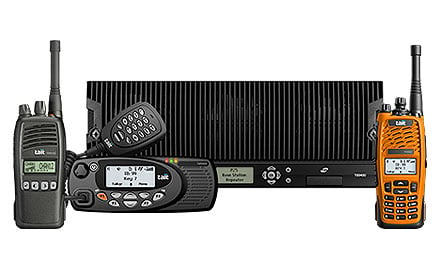 AS-IP Flyer
Learn why Tait AS-IP is easy to install, has great coverage, and can make your transition to P25 easier than ever before.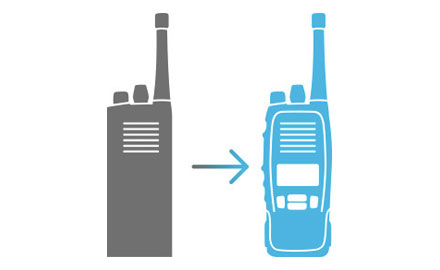 How to Migrate from Analog to P25, Without the Headaches
This blog post explains how to painlessly migrate from a legacy radio network to more modern technology, the advantages it can offer, and how Tait solutions can make it a simple process.
Madison County Fire Department - TN USA
The County of Los Angeles Fire Department provides fire protection and life safety services to more than 4 million residents in Los Angeles County, California.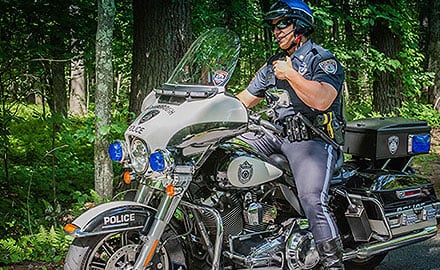 Boxborough Police and Fire - MA USA
The City of Boxborough is a small town in Massachusetts. They have a population of about 5,000 people and an area of 10 square miles. They provide 24/7 police and fire coverage, with a police force providing 13 full-time officers and a Fire Department with 29 members, including a full-time chief, five full-time firefighters, and several part-time firefighters.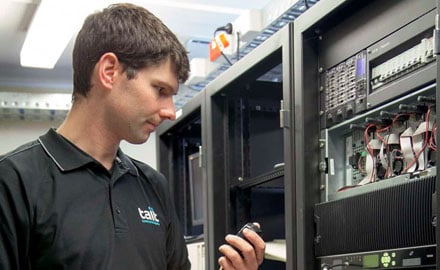 The Most Flexible Base Stations on the Market
Multi-mode base stations provide a flexible platform for communications in DMR, P25, MPT, or conventional analog networks. The Tait TB7300 and TB9400 are software flexible, rugged base stations that are intelligent building blocks in an end-to-end solution, which includes base stations, terminals, and Tait management software and applications.