The smart way to stay secure
Tait EnableProtect
Find your Tait EnableProtect Product
Securely control the programming of your radio fleet
Advanced System Key
Tait EnableProtect Advanced System Key provides you with layers of security, so you can have confidence that no unauthorized users can interfere with your radio fleet.
Tait EnableProtect Advanced System Key delivers:
Authorization – approved users are supplied with USB prime or pass keys to enable system access for read/write protection and/or trunking protection
Authentication – passwords and anti-cloning on the pass keys ensure that only the right people can access and program your radio network
Accountability – programmable expiry dates and usage limits help to retain control over the prime and pass keys in the field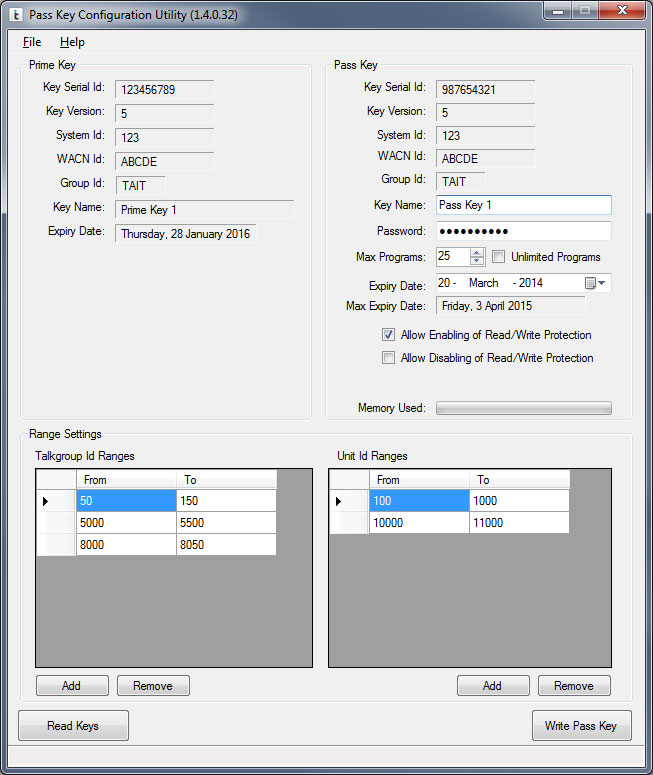 Manage encryption across your radio fleet
Key Management Facility
Tait EnableProtect Key Management Facility brings the management of your encryption into one central location, making it easier to manage and update the encryption keys used across your organization.
Tait EnableProtect Key Management Facility delivers:
Centralized key management
Standards compliant Over The Air Rekeying (OTAR) of your P25 radio fleet
A user-friendly dashboard for clear fleet status information
Secure, intuitive web-based user interface for set and forget operation
Remote inhibit/permit radios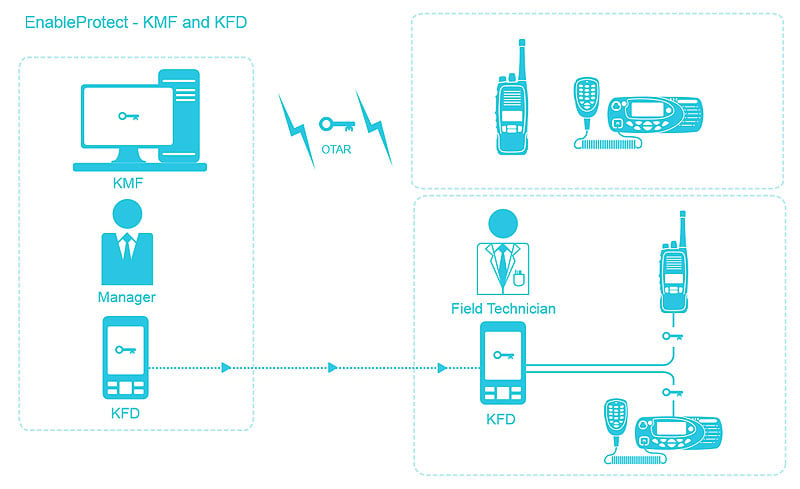 Encrypt your radios in-field with ease
Key Fill Device
Tait EnableProtect Key Fill Device makes encrypting digital radios as efficient and error-free as possible, ensuring that encryption specialists and radio technicians can manage their workflow with ease.
Tait EnableProtect Key Fill Device delivers:
Secure in-field encryption management
Available for android operating systems
Standards compliance
An intuitive user interface
A rugged device to withstand the harshest environments
Fast key fill for easy deployment of keys on multiple radios
Discover more about Tait Enable Management Tools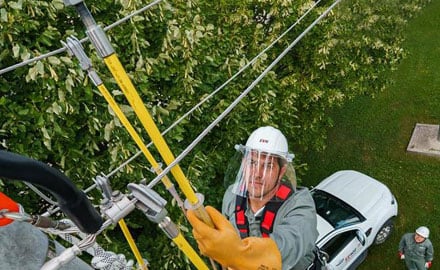 European Utility Selects Tait for Communications Network Upgrade
Tait Communications have been chosen by energy conglomerate EVN Bulgaria, part of Austrian EVN AG, for an upgrade of its critical field communications network, covering 42,000 square kilometers in Bulgaria.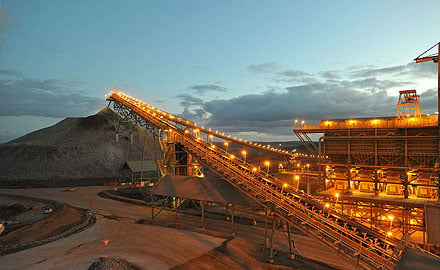 Newmont Goldcorp Boddington Gold Mine, WA, Australia
Tait EnableFleet provides centralized control and visibility of radio fleet programming, saving time and offering peace of mind.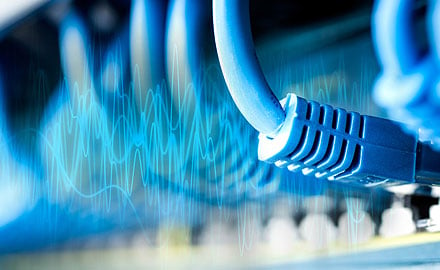 Options for Monitoring and Managing your LMR Network
Proactive monitoring and management of communications networks are key to maximizing uptime, for the safety and effectiveness of your team. There is an effective network monitoring and management solution that can be tailored to your organization's needs.