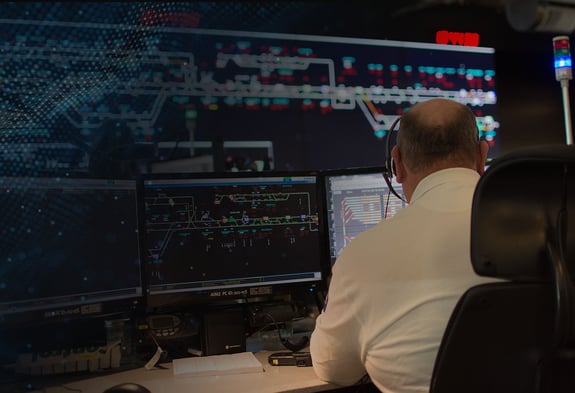 Transport
Solutions for Transport
We help transport agencies around the world keep citizens moving by providing reliable voice and data solutions.
Featured Client Story
Transport for London, UK
Transport for London (TfL) is one of the largest transport authorities in the world, with over 2 billion journeys made in their network each year. Since the early 2000s, Tait has provided communications solutions for Transport for London's surface fleet of around 9,300 buses, helping them keep Londoners moving.
Featured Product
DMR Tier 3 Radio Networks
Tait Digital Mobile Radio (DMR) Tier 3 is a digital communications platform that delivers workforce efficiencies and operational benefits for Transport agencies. This narrowband technology can carry both voice and data, so you can achieve more with your radio network than ever before.
Tait Private LTE
Tait Private LTE offers organizations full control of data traffic and applications. Unlike Commercial LTE – which is designed for mass use – Tait Private LTE is an independent cellular network purpose-built for your organization's specific communications and coverage requirements. Tait Private LTE solutions can be deployed anywhere, including areas beyond the reach of public networks.
Our Resources for Transport