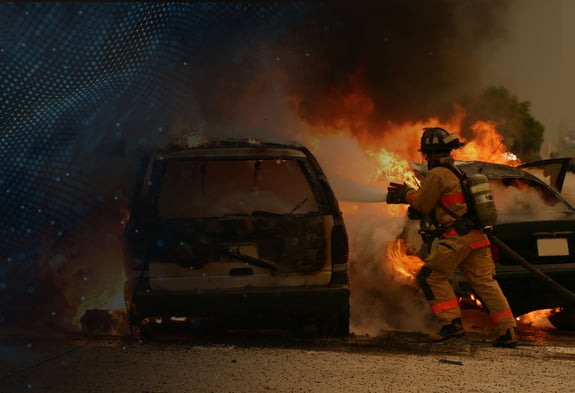 Fire and Emergency
Response
Solutions for Fire Emergency and Response
We work with fire and emergency response personnel to provide critical communications solutions that withstand the challenging environments they face, while also providing the following benefits:
Featured Client Story
Madison County fire department
Madison County provides fire protection over an area of 540 square miles. They also manage first-responder calls for EMS and other organizations. With 17 fire stations, 180 personnel and 64 apparatus, Madison County was relying on a single-site communications network with no redundancy, and limited coverage. To increase the safety of their personnel and reduce stress, they chose to upgrade to a Tait AS-IP system. Find out how the Tait network provided Madison County with a fully upgradeable, reliable system that has drastically improved their coverage.
Featured Product
P25 Phase 1 & Phase 2
For over 50 years, we have invested in delivering superior P25 solutions for public safety agencies that are robust, interoperable, and secure. With a range of both P25 Phase 1 and Phase 2 open standard-based offerings, we can provide a complete, customized, end-to-end solution to meet your unique needs.
Tait Private LTE
Tait Private LTE offers organizations full control of data traffic and applications. Unlike Commercial LTE – which is designed for mass use – Tait Private LTE is an independent cellular network purpose-built for your organization's specific communications and coverage requirements. Tait Private LTE solutions can be deployed anywhere, including areas beyond the reach of public networks.
Our Resources for Fire and Emergency Response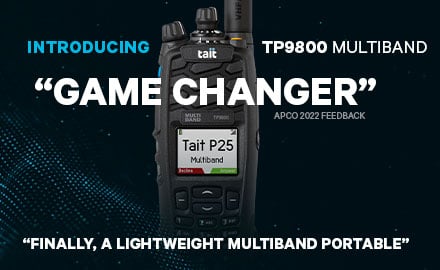 TP9800 Multiband Portable
TP9800 P25 portables can operate across up to three VHF, UHF and 700/800MHz bands. These portables are designed to be rugged, lightweight and enable multi-agency cooperation.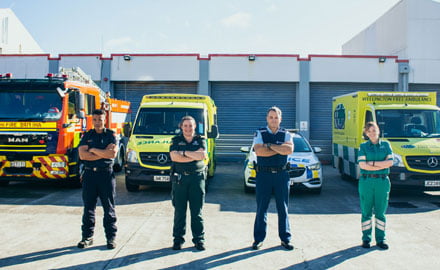 Tait Wins Nationwide Public Safety Network
Tait Communications and Kordia, in partnership, have won a contract to build and maintain a secure digital land mobile radio communications network across New Zealand, a key element of the Government's recently announced Public Safety Network (PSN).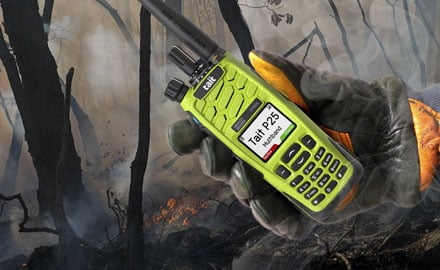 The Lightest P25 Multiband Radio on the Market
Tait customers have tough jobs – attending emergency situations, keeping communities safe and secure. First responders need to be able to perform without restriction at a moment's notice, unburdened by cumbersome equipment. Lightweight communications equipment can help.