Tait enjoys stable governance and calls upon an experienced management team. While several corporate functions are based in Christchurch, New Zealand, we pride ourselves on our international client base and global sales and support network. Tait is financially independent and is audited annually by PriceWaterhouseCoopers.

Tait trades under the name Tait Communications. The corporate parent is Tait International Ltd. It has a board of seven directors.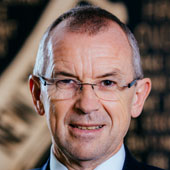 Sir Brian Roche, KNZM
Sir Brian Roche is a non-executive director. He has undertaken a number of executive, advisory and governance roles across both the public and private sectors. Brian was a partner at PriceWaterhouseCoopers for over 20 years before taking on the role of Chief Executive of the NZ Post Group.
He retired in 2017 and has devoted his time since to a range of governance and advisory roles including Chair of Waka Kotahi, City Rail Link Limited, Tait International Ltd and a director of Timberlands Limited.
Brian is a Fellow of the Chartered Accountants Australia & New Zealand. He was made a Knight Companion of the New Zealand Order of Merit (KNZM) in 2017 for his services to the State and business.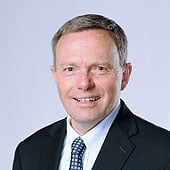 Sir Michael Daniell, KNZM
Sir Michael Daniell is a Non-executive Director. Sir Michael is a director of Fisher & Paykel Healthcare Corporation Limited and was its Managing Director and Chief Executive Officer from 2001 to 2016. He is Chair of Ti Tītoki Mataora - MedTech Research Translator and a director of Cochlear Limited and the Medical Research Commercialisation Fund.
Sir Michael has more than 40 years of international business experience, encompassing research and development, manufacturing, marketing and sales.
He holds a BE (hons) from the University of Auckland in electrical engineering.
Sir Michael was made a Knight Companion of the New Zealand Order of Merit for services to business, healthcare and governance in 2021.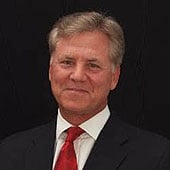 John Meyer
John Meyer is a Non-executive Director. Based in Florida, John is currently Co-Chairman and Chief Executive Officer of Arise Virtual Solution, a world leader in business process outsourcing and contact center services.
John has over 28 years of leadership experience with large publicly traded organizations in the United States and internationally. He has previously served as Chief Executive Officer and President of Acxiom Corporation and President of the Global Services group of Alcatel-Lucent.
John's background includes serving as a Flight Commander and Captain in the US Air Force. He holds an MBA from the University of Missouri and a BS in management from Pennsylvania State University.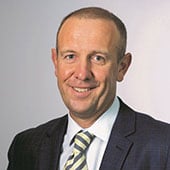 Paul Munro
Mr Munro is an experienced director, chief executive and corporate finance professional. He is chairperson of Orion New Zealand, the Christchurch City-owned electric power distribution company, and sits on the boards of several other businesses. For six years he was the chief executive of Christchurch City Holdings, an umbrella organisation which oversees the city's portfolio of commercial infrastructure businesses. Prior to that role, he had a 24-year career with Deloitte where he was a Corporate Finance Partner.
Mr Munro is a Chartered Accountant (Fellow of Chartered Accountants Australia and New Zealand) and a Chartered Fellow of New Zealand's Institute of Directors. He completed his Commerce degree (Finance and Accounting) at the University of Canterbury. He lives in Christchurch.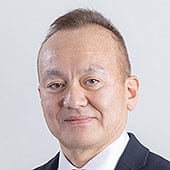 Osamu Muraoka
Osamu Muraoka is a Non-executive Director. He was appointed to the Tait Board in January 2019 following the minority investment in Tait by JVCKENWOOD Corporation.
Mr Muruoka is currently serving as Chief Operating Officer of both the Americas and Asia-Pacific regions, in charge of strengthening international business. He is also General Executive of the Overseas Business Marketing Division. He was previously an Executive Officer and General Executive of JVCKENWOOD's Communications Systems Division and previously held various senior roles including serving as Operating Officer, General Executive of Business Solution Division; Operating Officer, General Executive of Professional and Healthcare Division; and Director of the Board for KENWOOD U.S.A Corporation (currently JVCKENWOOD U.S.A Corporation).
Since joining JVCKENWOOD in 1990, Mr Muruoka has been dedicated to sales, marketing strategy, international business development and supply chain management for JVCKENWOOD Corporation.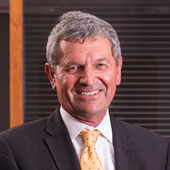 David Randell
David has forty years of leadership experience, twenty-eight of which he gained as a partner with PwC in New Zealand, the UK, the USA and Asia. He is a financial, audit and governance expert, a member of the New Zealand Institute of Chartered Accountants and the New Zealand Institute of Directors, and holds a post-graduate Diploma for International Business from Harvard/INSEAD.
Since retiring from PwC for the last eight years David has taken on several governance roles. This includes, as well as Tait, Director of Hugh Green Group (urban development) and Chair of Provident Insurance (automotive insurance).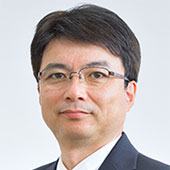 Katsuya Sato
Katsuya Sato is a Non-executive Director. He was appointed to the Board in April 2022, replacing Shinichi Takada in one of the two board seats appointed by shareholder JVCKENWOOD Corporation.
Mr Sato is a member of JVCKENWOOD's Executive management group, currently serving as Executive Officer of the Communications Systems Division and Assistant to the Chief Operating Officer of the Public Service Sector.
Mr Sato's governance experience includes serving as Director on the Board of wholly-owned subsidiary EF Johnson Technologies Ltd. Previous management roles in the company's Communications Systems Division include Senior General Manager of the Engineering and Design Division, General Manager of Development Centres focusing on P25 mobile radio technologies, and Senior General Manager of the Professional Systems Segment of JVCKENWOOD's Communications Equipment Business. Mr Sato joined the company in 1992 and has spent time abroad, with JCVKENWOOD USA Corporation.