TB7300 Base Station/Repeater
The Tait TB7300 provides a 1U slimline, 100% duty cycle, and cost effective base station. Offering multi-mode capability for a flexible platform for communications in conventional analog, analog simulcast IP, MPT-IP, P25 or DMR networks. Seamless integration with Tait TB9300 and TB9400 series base stations, along with remote network management, make the TB7300 an excellent choice for network migrations, new deployments and expansion requirements.

Conveniently Compact
The slim 1U TB7300 is easy to transport and install; an ideal choice when space for RF equipment is limited. It operates as a multi-mode repeater, and is an economical solution with real estate savings.

High Performance
The TB7300 is a Base station/Repeater with a high performance Base Station receiver. Your organization will enjoy excellent audio quality when transmitting and receiving audio. Like our other products, it is engineered to the Tait Tough quality and performance.

Network Data Services
The TB7300 supports current and future data services, embedded location data, and short data messages for location, status and text. It also increases efficiency by supporting packet data for workforce management, Telemetry, SCADA and customer specific applications.

A smart investment, made to evolve
The TB7300 is a cost-effective base station/repeater that can operate in DMR Tier 2 mode, with two available voice channels, or DMR Tier 3 single-site trunking mode for even better resource management. It also supports analog conventional mode (repeater only). You can change from one mode of operation to another, providing you flexibility in network design and scalability, allowing your network to easily expand to suit the needs of your organization.

Efficient power consumption
The TB7300 operates with reduced power demand and is very efficient in the Tait Tier 2 Multisite System with Tait terminals.

Integrated solution component
The Tait TB7300 is an element of global network architecture. This multi-mode base station supports all major expected features, including Tait Enable suite, the 9300 series equipment, and all Tait partner solutions (dispatch consoles/voice recorders, location solutions, multi-network connectivity and many others).

Extensive Diagnostics
Diagnostic features supported by the TB7300 include spectrum Monitor, SNMP Management Capability, and a web UI driven for both RF and Network.

Customization
Control, customize, and enhance base station operations with TaskBuilder, by creating rules that extend the functionality of the base station. Rules can control channel changes, digital outputs, timers, and alarms, based on events and external signals.
Frequency Bands
VHF: 136-174MHz
UHF: 400-470MHz and 470-520MHz
700/800MHz: 762-870MHz
Output Power
VHF: Programmable 2 - 50W
UHF: Programmable 2 - 40W
800MHz: Programmable 2 - 35W
Channels
4,000
Tait Tough
Military Standards for altitude, humidity, vibration and shock. Operating temperature of -22º to 140ºF (-30º to 60ºC).
Receiver Sensitivity
(DMR) ETS 300-113
Typical: -122dBm (0.18μV) @ 5% BER
Guaranteed: -120dBm (0.22μV) @ 5% BER
Dimensions (DxWxH)
15.8 x 19 x 1.7in (400 x 483 x 44mm) 1U Rack Space
Weight lb (kg) 14.8lb (6.7kg)
TB7300 Transportable Repeater
The Tait TB7300 Transportable Repeater is a multi-mode platform: Analog conventional, MPT, DMR and P25. The TB7300 provides dual mode analog/ P25 and P25 conventional operation with DFSI interface.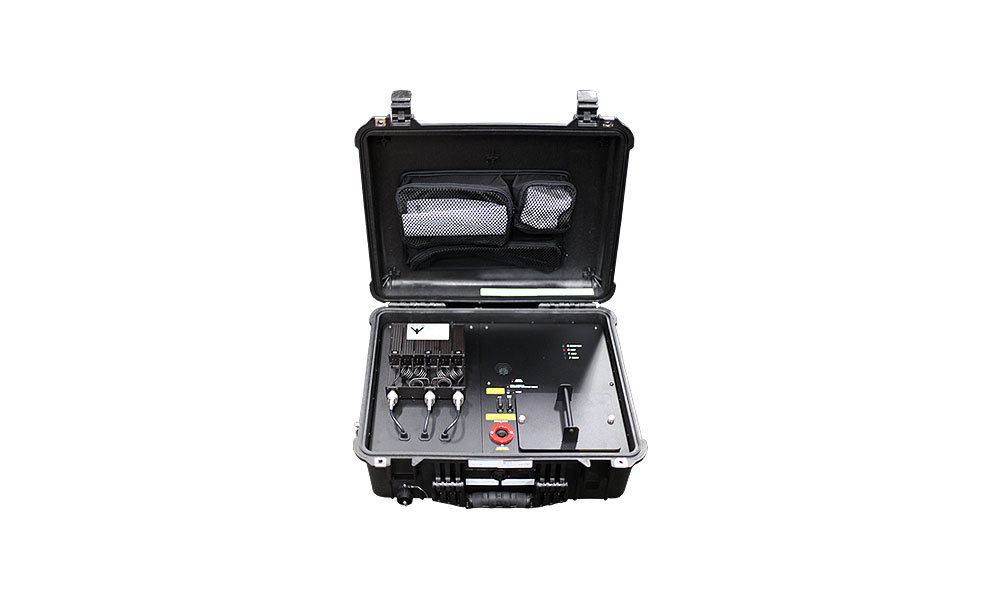 Discover more about TB7300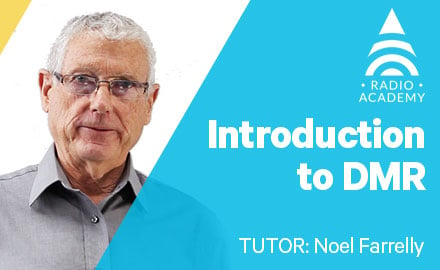 Introduction to DMR
Learn the basics and introduce yourself to DMR, one of the most popular standards in critical communications. This course is completely free and registered users can test their knowledge with a quiz.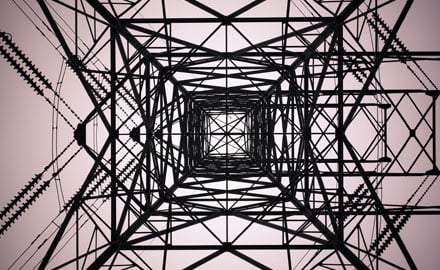 Highly Flexible Tait Base Stations Gain New Capabilities
Tait base stations have long provided industry leading flexibility and performance. Like all Tait offerings, the TB7300 and TB9400 base stations benefit from ongoing development that our customers can take advantage of. The latest enhancements for these multimode network products include a configurable Power Save mode and an expanded VHF frequency band.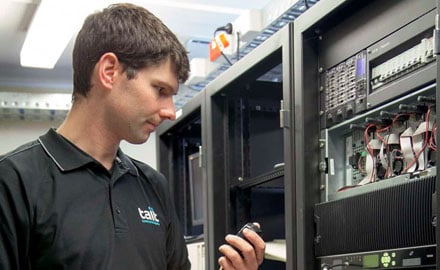 The Most Flexible Base Stations on the Market
Multi-mode base stations provide a flexible platform for communications in DMR, P25, MPT, or conventional analog networks. The Tait TB7300 and TB9400 are software flexible, rugged base stations that are intelligent building blocks in an end-to-end solution, which includes base stations, terminals, and Tait management software and applications.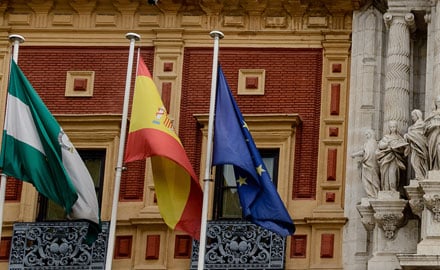 Andalucian Regional Government - Spain
The Andalucian Regional Government in Spain is building a new Digital Emergency Network with the help of Tait dealer Sistelec. Multiple agencies will use the 120 site DMR Tier 3 network, portable radios and TAIT AXIOM broadband devices.
Reseau de transport de Longueui - Quebec Canada
In Quebec, Canada, the safety and mobility for the staff and patrons of Reseau de transport de Longueui, the City of Longueuil's transport corporation are enhanced with Tait DMR Tier 3 and Omnitronics' 'omnicore' communication solutions, featuring Dynamic Regrouping.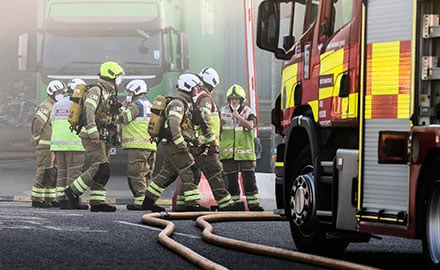 West Sussex Fire and Rescue Service, UK
West Sussex Fire Rescue Service (West Sussex FRS), located in the south of England, serves a population of just under one million people. West Sussex FRS face a variety of complex and specific challenges on a day-to-day basis.