TP3 Portables
The TP3 series offers edgy design, maximum flexibility, and the best value for money. Available in DMR Tier 2 and analog, this ergonomic radio gives you the power and flexibility to choose the color, display, keypad, and labels for each radio. Standard features in the TP3350 like Bluetooth®, GPS, and Man Down place this radio in a class of its own when it comes to value.

Maximum Flexibility
No DMR Tier 2 radio gives you more choice than the TP3. Multiple bands, colors, displays, and keypads are available, plus there is plenty of space for personalized labels. You can choose and design a radio that is unique to your organization, talk groups, or even specific individuals.


The Ability to Change
Suppose you select orange radios with 4-key keypads, but a year later realize you need some of those radios to be green and have 16-key keypads. With the TP3, this is no problem. Your radio provider can easily and quickly change the cover and keypad at any point, ensuring you maximize the value and don't waste your initial investment.

Edgy Design
Each TP3 model was designed by our innovative usability team at Tait Communications. The edgy design is ergonomic, easy to use, and includes our water-shedding grill that ensures clear audio, even in wet environments. Color display and maximum flexibility allow radio managers and users to engage with the final design touches, giving you your radio, your way.

Great Value
The TP3 is an affordable radio that doesn't cut corners on quality. Each model offers maximum flexibility in its ability to change covers, meaning you can purchase the lowest cost option and change it later on. Every TP3 is built with IP67 water and dust protection, and endless options for personalization. The TP3350 model offers even more value by including features like Man Down, GPS, and Bluetooth® as standard.

Integrated GPS
The TP3350 model is equipped with location services. That means you'll never need to worry about being lost or left behind. Caught in a storm? Control Center will know exactly where you are and where to send help. Learn more about the benefits of Location Solutions.

Man Down
The TP3350 model comes with Man Down as standard. Should someone fall and get hurt, the control center will immediately be notified. An accelerometer recognizes if the portable changes position, and after a few seconds without change a warning will sound. You can save lives by dramatically improving response time if, for any reason, your people fall and cannot call for help.

Voice Annunciation
Keep your eyes up and focused on the task at hand while changing channels or features with the voice annunciation capabilities. The loud and clear voice will give your users confidence their radio is set up and functioning correctly.

Color Display
The edgy design of the 4-Key and 16-key models includes a 160x128 pixel, 1.77" color display. You can personalize the power-up display to contain your logo, radio ID, assigned owner, or any other image. The display can be used to select from the 2000 channels, for text messages, caller ID, or identifying talk groups.
Frequency Bands
VHF: 136-174MHz,
UHF1: 400-480MHz,
UHF2: 450-520MHz
Dimensions
Height: 5 inches (127mm)
Width: 2.2 inches (58mm)
Depth 1.3 inches (34mm)
Receiver Sensitivity
Sensitivity (DMR) 5% BER: -119dBm (0.25μV)
Output Power
5W (VHF) 4W(UHF). 1W low power setting
Channels/Zones
2,000 Channels for 4-key and 16-key radios 32 Channels for 0-Key Radio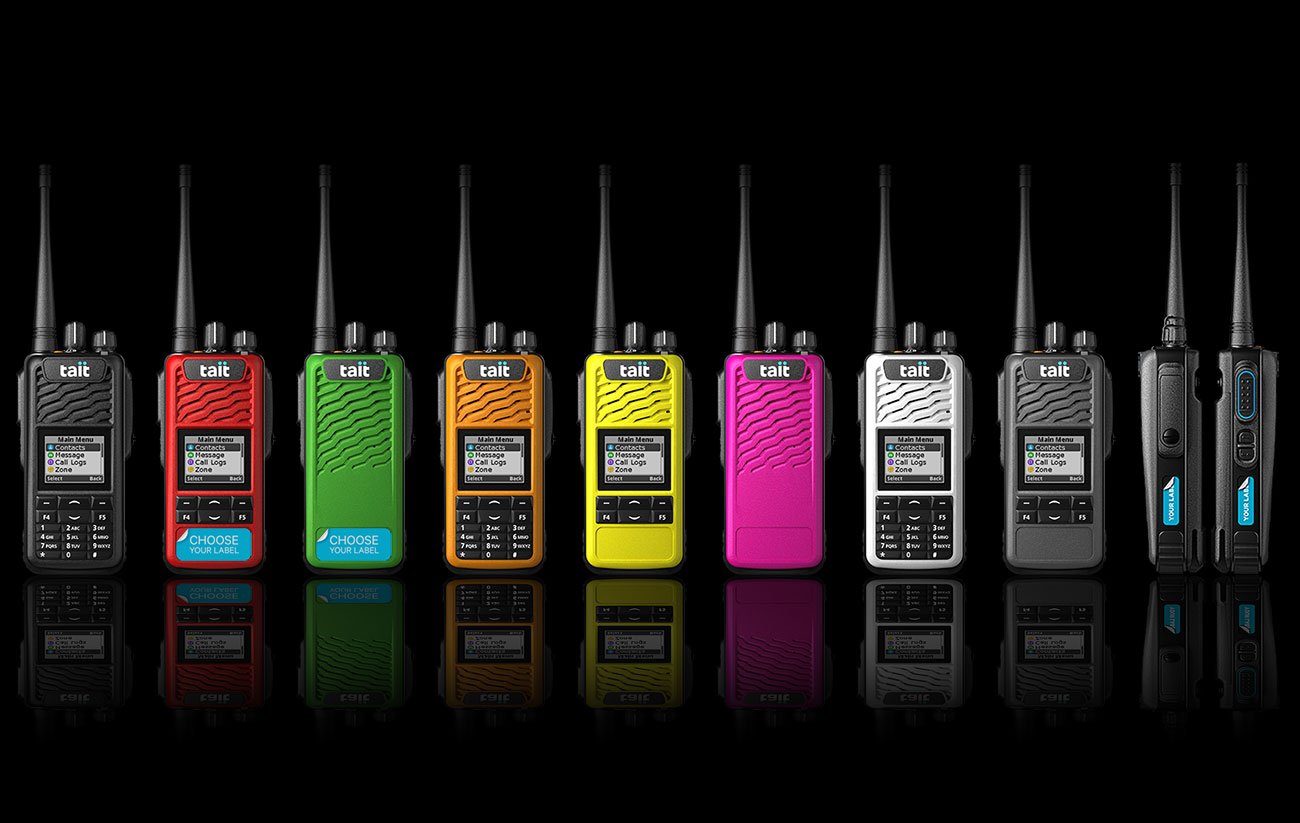 Madison County Fire Department - TN, USA
Madison County, Tennessee, USA, provides fire protection that covers 540 square miles. They also manage first-responder calls for EMS and other organizations.

County of Los Angeles Fire Department, CA, USA
The County of Los Angeles Fire Department provides fire protection and life safety services to more than 4 million residents in Los Angeles County, California.

New Zealand Police, New Zealand
The New Zealand Police (NZP) employs more than 10,000 staff around the country and uses a variety of vehicle types to police across a huge land area with different types of terrain.