Location Solutions
Tait works with specialist partners to deliver integrated location solutions that enable our clients to safely and efficiently manage their field operations.

A key element of a location solution is Automatic Vehicle Location (AVL), which is the reporting of the current position of mobile assets (i.e. people and vehicles) on a map using Global Navigation Satellite Systems (GNSS) such as GPS.

In addition to GNSS for outdoor positioning, Tait portable radios can gather indoor location information from Bluetooth® iBeacons.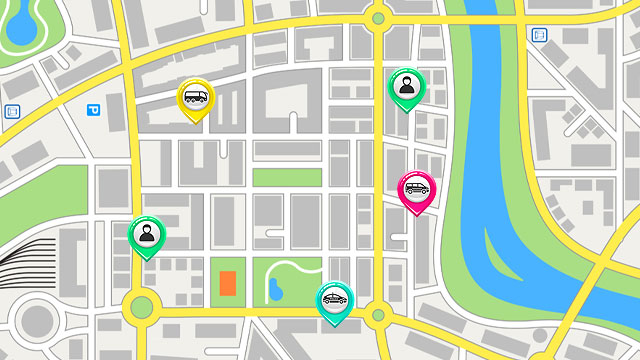 Benefits of Location Services

The tracking, reporting and recording of each asset's location and status enables real-time visibility of field operations, delivering rapid and sustainable improvements in the safety, efficiency and auditing of your field staff and assets.

The key benefits of an integrated location solution include enhanced worker safety, increased productivity of field operations, shortened incident response time, improved customer satisfaction due to higher standards of performance, and reduced and controlled field operation costs.
"We need to make sure we're using the latest technology and best practices to deliver the best outcomes for our customers. Tait is a long-term partner that can help us achieve that, thanks to their expertise and international experience. "
Our Technology Partners for Location Solutions are:

Tallysman
Tallysman® is a developer, manufacturer, and provider of GNSS, Iridium antennas and accessories in support of our customers who are engaged in a broad range of satellite-based positioning, navigation, and data applications.
Based in Ottawa Canada, Tallysman is focused on high function, high performance technology and solutions. Our core competencies include digital wireless networks, RF and Global Navigation Satellite Systems (GNSS) component design.
www.tallysman.com

Tallymatics
Tallymatics Inc. is a developer and manufacturer of Global Navigation Satellite System products, including Smart Antennas, Telematics Gateways, antennas, and AVL management solutions. Tallymatics' intelligent GNSS tracking products and software applications for land mobile radio systems, cellular and Push To Talk over Cellular networks provide mobile teams with the ability to trace and record the movements of their mobile assets and workforce - outdoors, indoors, on multiple devices and multiple networks.
www.tallymatics.com

Omnitronics
Omnitronics' RediTALK dispatch console has been designed for small to medium-sized organizations, ensuring that you get the same benefits the big guys get but without the price tag. RediTALK has been developed in partnership with Tait and comes in a range of sizes and with different functionalities, including location services, to suit your specific needs.
www.omnitronicsworld.com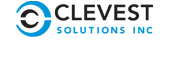 Clevest
Clevest AVL is the only AVL solution built specifically for the electrical utilities industry. It connects both field and office staff with the most usable, functional and visually appealing browser-based AVL solution available to utilities today.
Clevest AVL improves your visibility of field activities through a real-time, GPS-based location map view of your vehicles and their relation to your asset infrastructure. It uses dynamic icons and graphics on WebMap to track your vehicle and moveable asset locations, determine the closest vehicle to a task, monitor or query the status or progress on a task, and quickly address any issues that may occur. It also provides detailed reports on your vehicle activities and condition.
For even greater connection between the field and office, utilities can leverage the fully integrated Clevest Mobile Workforce Management (MWFM) to wirelessly manage all types of work directly from the AVL WebMap.
www.clevest.com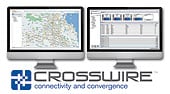 Crosswire
Crosswire, from Logic Wireless, is an advanced software radio management platform that is highly scalable and flexible. At its core is a sophisticated server application that manages call and data traffic in analog, DMR Tier 2, and DMR Tier 3 radio systems. Crosswire provides full voice dispatch functionality, audio recording, messaging, and integrated location services with an intuitive graphical user interface.
Learn more about the Crosswire Solution

Zetron
Zetron recently worked with Tait Communications to develop a DMR Tier III Location Services solution that enables tracking of radio resources in the field. It greatly improves the ease and agility with which users can track their vehicles and workforce during dispatch scenarios.
www.zetron.com
Discover more about Location Solutions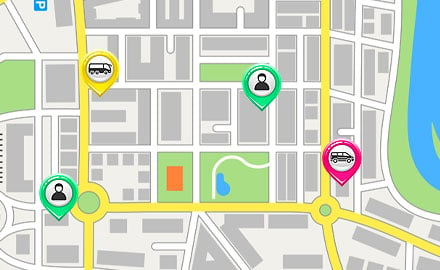 Location Services: How they can help improve safety and efficiency for utilities.
This paper describes how a clearly-specified and well-designed AVL solution can improve your utilities business operation and provide increased return on your investment.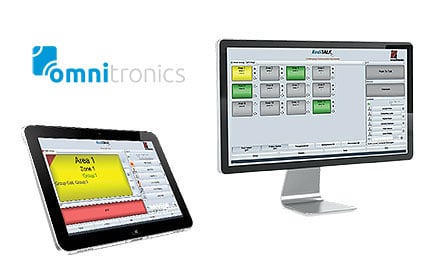 Technology Partners and Customer Success: Omnitronics
The partnership between Tait and Omnitronics is an excellent example of Australian and New Zealand technology innovation impacting the world. Problem solving and support are key traits of Australians and New Zealanders alike, evident in the customer success stories that we share.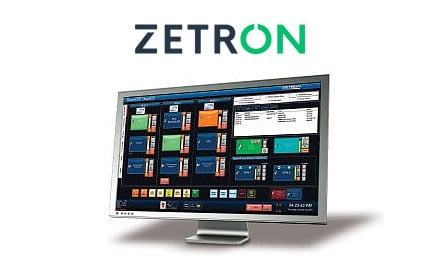 Technology Partners and Customer Success: Zetron
The Zetron console system allows customers to visualise and control critical communications networks to safely and effectively manage mobile workforces.