Wireless Broadband Solutions for Enterprises
Tait Private LTE
Organizations require real-time interactions with operations, employees, customers, partners and suppliers anywhere and at any time. To meet this challenge, they need communication networks that are reliable, flexible, efficient and secure.

WiFi continues to support business driven communications, but its limitations in terms of capacity, coverage, and security raise many challenges. This is why LTE provides a better wireless network for mission and business critical applications.

Tait Private LTE offers organizations full control of data traffic and applications. Unlike Commercial LTE – which is designed for mass use – Tait Private LTE is an independent cellular network purpose-built for your organization's specific communications and coverage requirements. Tait Private LTE solutions can be deployed anywhere, including areas beyond the reach of public networks.

Tait is currently focussed on building Private LTE solutions for restricted geographical areas such as customers in the Enterprise industries for Mining, Public Safety, Utilities, and Transportation and presently not in business of building networks for Commercial carriers.
Private LTE Solution Elements
The headline and subheader tells us what you're offering, and the form header closes the deal. Over here you can explain why your offer is so great it's worth filling out a form for.
Custom Integration
Our end-to-end portfolio and ground-breaking innovations provide a gateway to a new age of industry where humans and machines will connect with more intelligence than ever. The Tait Private LTE solution allows your organization to integrate machines, sensors, people, and vehicles securely and reliably with performance to meet the requirements of almost any industrial application, including IoT.

With our highly customizable Private LTE solution, users have total control over an exclusive wireless broadband network with guaranteed coverage of your operational area.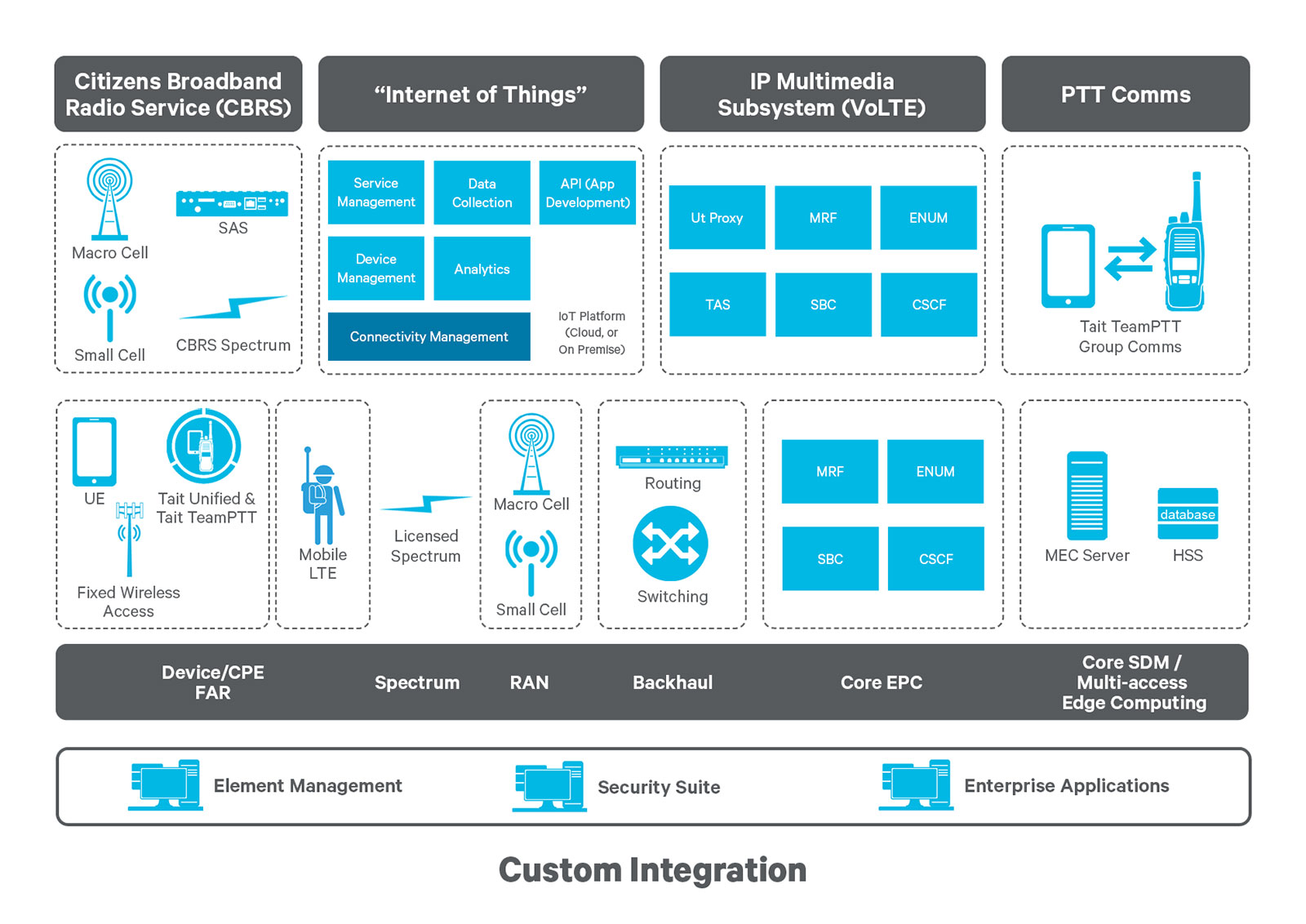 Benefits of Private LTE
Coverage: Guarantee coverage at your facility or location by installing your own private network. This is necessary where public networks do not exist, are not robust, or for better indoor and campus coverage.
Capacity: Without having to contend with other network users, your organization can make full and exclusive use of available capacity. You can configure uplink and downlink and set usage policy according to your specific demands – for example, to support HD video streaming and security applications.
Control Access, Priority and Security: Private operators can determine which users connect, how resources are utilized and how traffic is prioritized. If needed, the LTE network can be customized to optimize reliability and latency in challenging physical environments – this is unthinkable on public networks. This gives you control over your organization's security to ensure that sensitive information doesn't leave the premises.
High performance applications: Low latency and continuous connection to support demanding high performance applications such as autonomous vehicle navigation.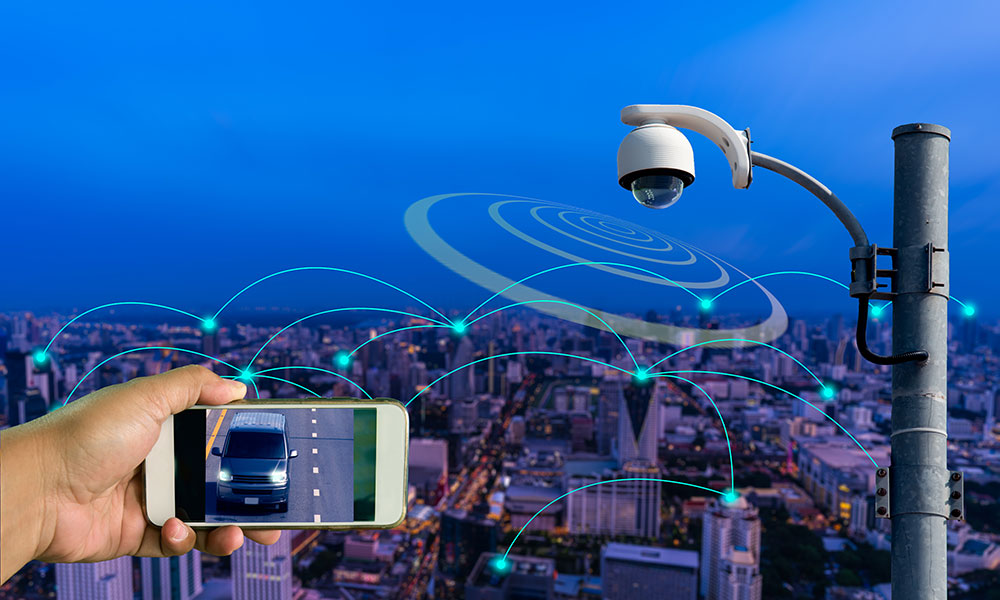 Why choose Tait Private LTE?

Critical comms expertise
Tait is a leader in the development of critical communications standards and technology with over 50 years experience. We combine technology with our world-class professional and managed services to deliver solutions for the most exacting customers around the world.

Integration expertise
Tait Private LTE Solutions combines our proven track record for critical communications system integration with our LTE technology partners. Together with our partners Nokia, BlackNed, and AirSpan we provide a highly robust broadband solution, tailored to your needs.

End-to-end solutions
Tait Private LTE Solutions are a complete, end-to-end portfolio that offers flexible and scalable wireless network solutions for local and wide area requirements, as well as business critical and high-speed non-critical day-to-day connectivity.

LMR and LTE Convergence
Narrowband LMR solutions will continue to be a significant part of critical communications, that are complemented by wireless broadband technology layers. Tait can deliver converged LMR and broadband solutions, or can deliver Private LTE as a distinct communications layer for your operation.

Professional and Managed Services
Our world-class professional services, managed services and device strategy support provide a one-stop shop for enterprises to work with a trusted partner to implement a Private LTE network solution.

IoT applications
Monitor IoT sensors from a variety of global vendors. Tait Private LTE is a high speed network that can transfer data such as alerts and other critical sensor information to an integrator friendly cloud based IoT platform.
Discover more about Tait Private LTE