Client Story
Hilton Haulage, New Zealand
Hilton Haulage is one of New Zealand's leading suppliers of transport and storage facilities, based in the wider Canterbury region and servicing areas across NZ. With over 450 staff and more than 200 vehicles in their fleet, communication on the road is essential for organizing day-to-day business and ensuring staff health and safety.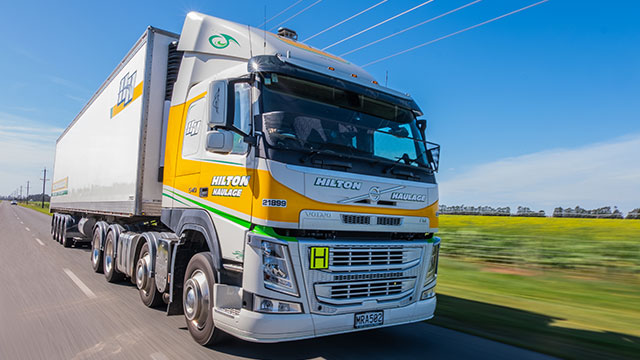 "As our business expanded, we needed greater coverage for our communications. With Tait Unified Vehicle, we can now use the cellular network for clear communications through an open channel that covers most of New Zealand."
Situation
Hilton Haulage's workforce is largely mobile across a large geographic area including remote rural locations. The company uses a transport job management solution to keep track of required tasks and has visibility of truck location through an existing GPS solution.
Their existing communication system was an open channel, wide area analog linked radio network. Whilst the existing solution was reliable and served the needs of their initial business, the cost to extend this network to cover Hilton Haulage's ever-growing service area was prohibitive.
Response
Hilton Haulage worked with local Tait dealer Ashley Communications to identify a suitable solution for their communication challenges. Several options were explored, but TAIT AXIOM Mobile stood out as being the clear winner.
A good portion of Hilton's existing radios were Tait TM9300 series already, which allowed TAIT AXIOM Mobile to be retrofitted to these same units. The Unified approach allowed Hilton Haulage to work on analogue simplex channels in their yards to interface with legacy and customer equipment and offered them the ability to utilise Tait's PTToX solution for the wider area communications.
This provided near-nationwide radio coverage via an existing mobile phone network. The user experience is much the same as the old system with push to talk operation and open channel "all informed" communications.
Outcomes
Hilton Haulage was able to leverage their existing investment in Tait radios by adding Unified Vehicle with PTToX functionality. Their drivers needed very little training on the new system as they use the radios in a similar way.
The audio is crystal clear and having near-nationwide coverage much better suits their operational requirements than small localised repeaters.
A bonus value-added feature is the ability to program the radio terminals over the air. All the radios are loaded into a Tait EnableFleet radio management system, which allows Ashley Communications to add talkgroups, conventional channels, and change truck ID numbers without having to even leave the office.
Other client stories you may be interested in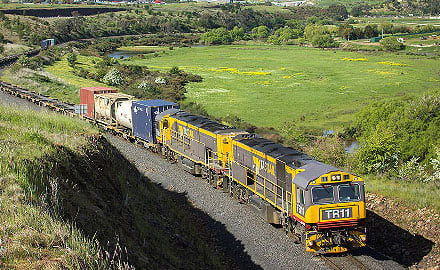 TasRail - TAS Australia
Tasmanian Rail (TasRail) operates the main-line railways in the southern Australian state. It is a world-class, fully integrated short-haul rail freight business; owning and operating both the fixed track and infrastructure and the rolling stock.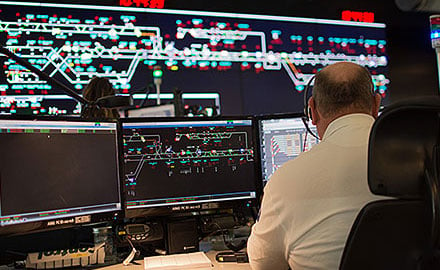 TriMet - OR USA
Tait is supplying a TaitNet P25 digital 700 MHz four-site trunked network with data services and TM9000 mobile radios to enable the support of Automatic Vehicle Location (AVL), passenger counting and Real Time Passenger Information (RTPI) applications for the board of Tri-County Metropolitan Transportation District of Oregon (TriMet).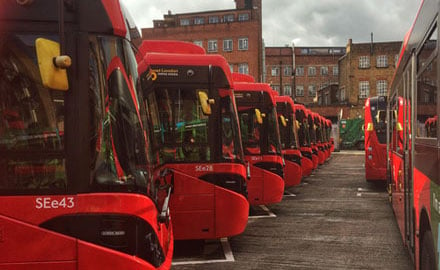 Transport for London
Transport for London (TfL) is one of the largest transport authorities in the world, with over 2 billion journeys made in their network each year. Since the early 2000s, Tait has provided communications solutions for Transport for London's surface fleet of around 9,300 buses, helping them keep Londoners moving.