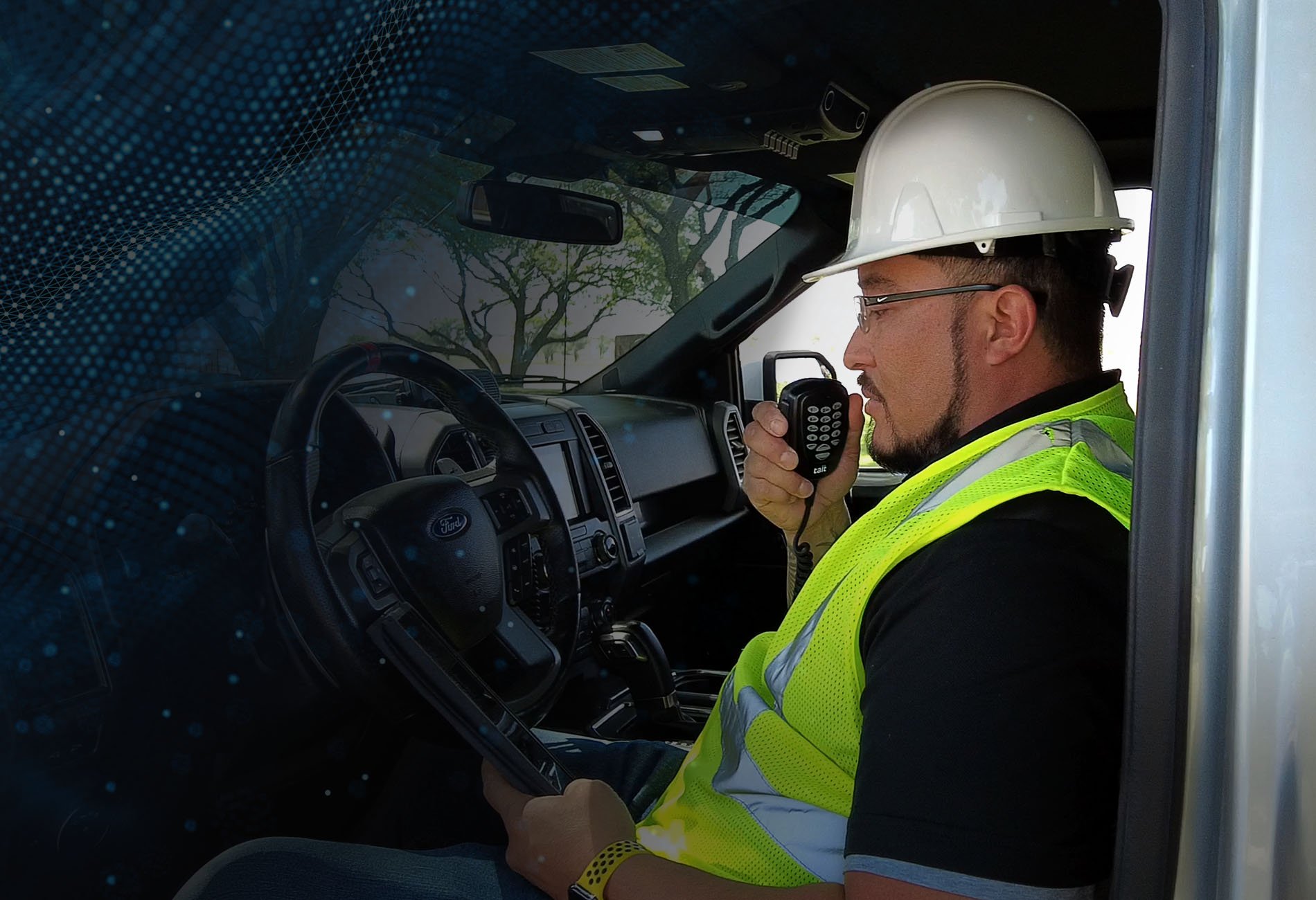 Tait DMR.
A Smart Investment,
Made to Evolve
TM9300 Mobiles
The TM9300 DMR mobile radio provides an efficient, digital voice and data communications solution for users in mission critical environments.
These quad-mode mobiles function in trunked DMR, conventional DMR, full MPT 1327, and conventional FM, and can roam between DMR and MPT networks.

Quad-Mode for a simple migration
Each TM9300 is capable of four different modes: Analog Conventional, MPT-1327, DMR Tier 2, and DMR Tier 3. This makes the migration process easier than ever before - start migrating by installing TM9300s that operate in analog mode. Once your DMR network is built, each TM9300 can easily switch to digital.

Increased Worker Safety
Worker safety is the top priority for our customers, which is why Lone Worker is standard on every TM9300. Emergency calls have priority access to the network, and crystal-clear voice helps users to understand each other. GPS and Location Services give dispatch the knowledge of where to send help when it's needed, and send it fast. TM93 GPS and Tait GeoFencing can be used in in all 4 modes - conventional analog, MPT, DMR Tier 2 and DMR tier 3.

Tait Unified Vehicle Ready
Both new and existing TM9300s can be upgraded with Tait Unified Vehicle, which loads your mobile radio with more computing power, WiFi, wireless broadband, and more. Increase productivity and safety with more connectivity, powerful new applications, and comprehensive APIs. Learn more about Tait Unified Vehicle

Increased Business Efficiency
The voice and data capabilities of the TM9300 provide many avenues for improving efficiency. Send short, pre-defined data messages for location or status. Location Services helps you pinpoint the location of a problem and find nearby staff who can help, improving response time. TM93 GPS and Tait GeoFencing can be used in in all 4 modes - conventional analog, MPT, DMR Tier 2 and DMR tier 3.

A range of configurable models and accessories
The TM9300 has a range of control heads, including a Hand Held Control Head or a Graphical Control Head (single or dual). Each option is capable of local or remote operation. There are also multiple color options, to make it easier for workgroups to identify the right equipment.

Tait Tough
The TM9300 has a rugged build with an IP54 rating, water-resistant control head, and exceeds relevant MIL-STD-810G tests for vibration, shock, humidity, and more. You can rest assured that when you invest in a Tait mobile radio, it is an investment that will last.
Frequency Bands
VHF 136-174MHz, UHF 320-380MHz (G1), UHF 400-470MHz (H5), UHF 450-520MHz (H7), and 700/800MHz from 757-870MHz.
Talk Groups
26 talk group lists comprised of up to 1,000 - 2,000 members each
Receiver Sensitivity
Sensitivity (DMR) 1% BER in VHF, UHF, and 700/800/900 MHz of -119dBm(0.25μV)
Dimensions
Body Dimensions: (DxWxH)
Height 25W: 2.1in (52mm), 30W/35W/50W: 2.1in (52mm)
Width 25W: 6.3in (160mm), 30W/35W/50W: 6.3in (160mm)
Depth 25W: 6.9in (175mm), 30W/35W/50W: 7.7in (195mm)
Tait Tough
Military Standards for high humidity, sand & dust, vibration, shock, rain, solar radiation, and more. IP54 Water resistant casing. Operating temperature of 22ºF to 140ºF (-30ºC to 60ºC).
Output Power
25W and High Power Models Available
Channel/Zones
1,500 channels / 100 zones for TM9355 and 100 channels / 1 zone for TM9315

Choose Your TM9300 Hand Held Control Head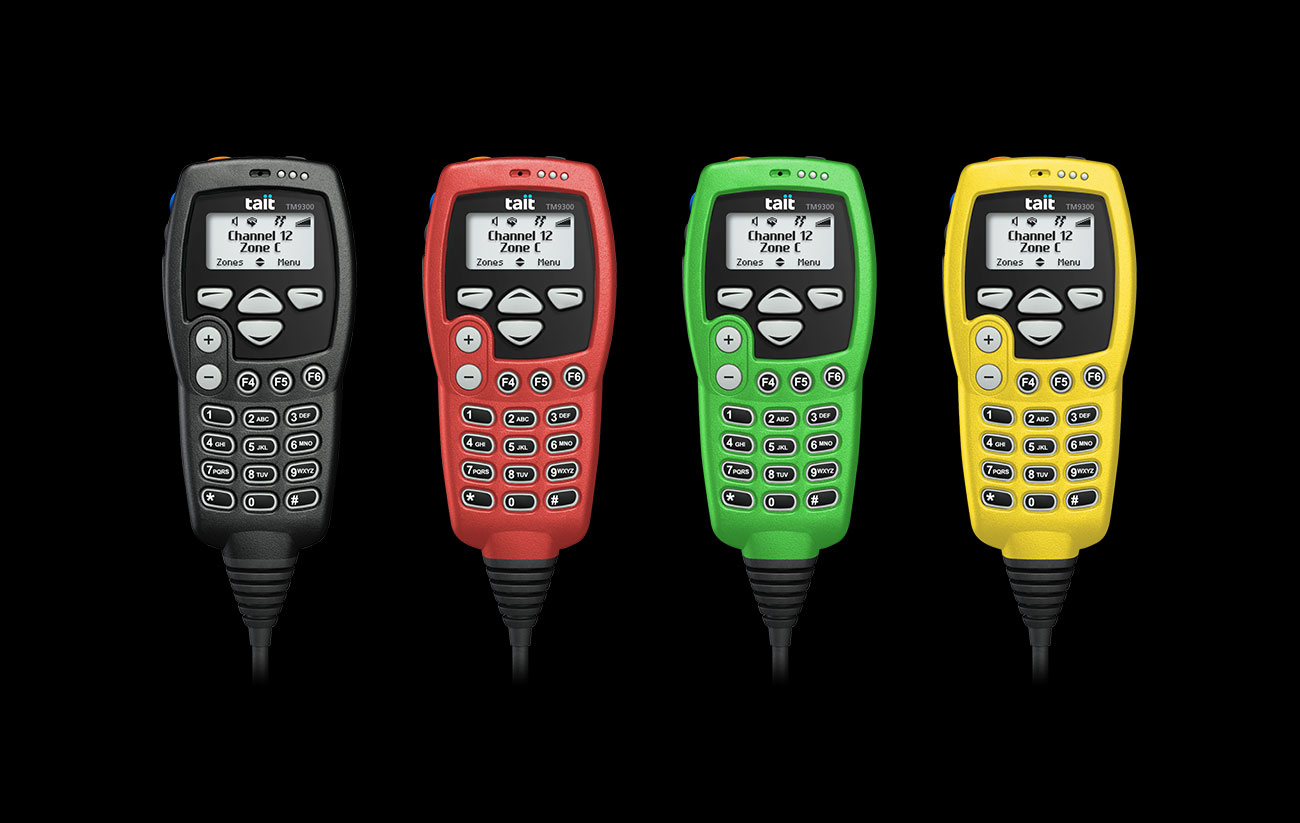 Discover more about TM9300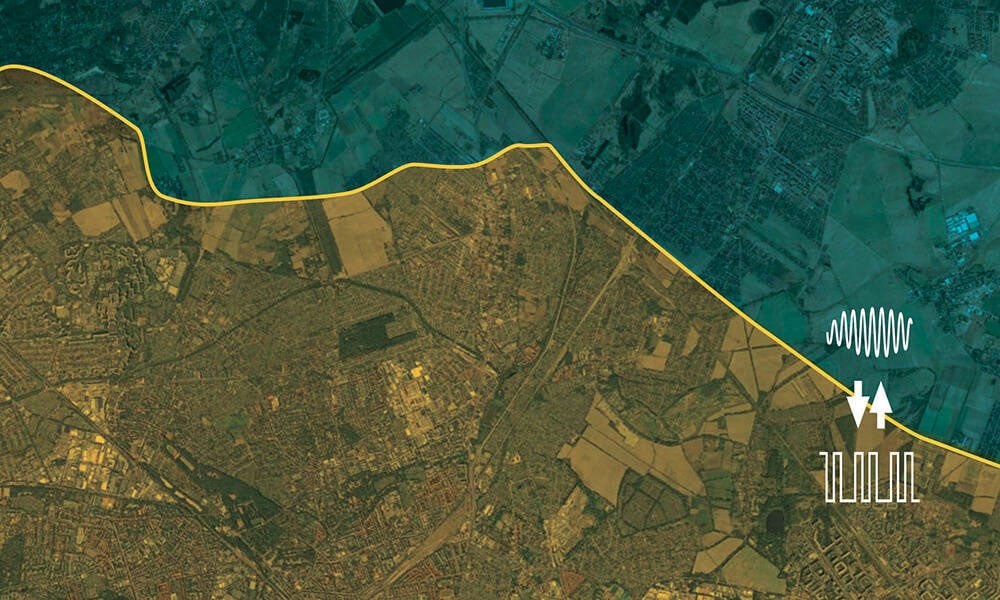 Tait GeoFencing
Tait GeoFencing is a powerful, unique capability that increases efficiency and worker safety - geographic areas and boundaries can be programmed for your Tait radio to automatically take certain actions based on its location.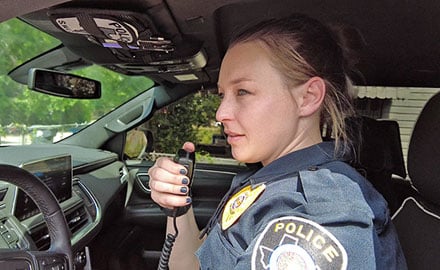 Mobile Devices
Work with confidence in and between areas with low or no radio network coverage. Learn more about how the TAIT AXIOM can boost your productivity and efficiency.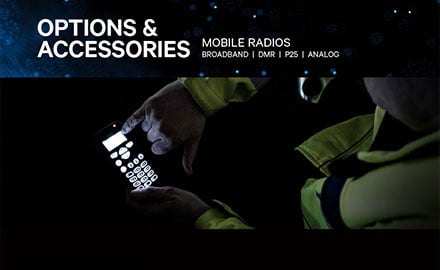 Tait Mobile Radio - Options and Accessories Catalog
Explore the range of options and accessories available for Tait mobile radios and solutions. This catalog includes detailed item descriptions and order codes to simplify purchasing specific accessories.

Madison County Fire Department - TN, USA
Madison County, Tennessee, USA, provides fire protection that covers 540 square miles. They also manage first-responder calls for EMS and other organizations.

County of Los Angeles Fire Department, CA, USA
The County of Los Angeles Fire Department provides fire protection and life safety services to more than 4 million residents in Los Angeles County, California.

New Zealand Police, New Zealand
The New Zealand Police (NZP) employs more than 10,000 staff around the country and uses a variety of vehicle types to police across a huge land area with different types of terrain.