Tait DMR.
A Smart Investment,
Made to Evolve
TP9300 Portables
The TP9300 is a tough portable radio for mission critical communications. Supporting multiple DMR and analog modes, safety-enhancing features, integrated location services, and a rugged, robust design, the TP9300 is engineered to meet the standards of the most demanding industries.
You can broadband-enable your TP9300 with WiFi and dual SIM LTE connectivity at any time by connecting a TAIT AXIOM Wearable.

Highly Flexible Connectivity Options
The TP9300 supports multiple modes - DMR Tier 3 Trunking, DMR Tier 2 Conventional, Analog Conventional and MPT Trunking - making it easier than ever to migrate and evolve your communications solution as your needs change over time.
A range of audio accessories can connect via Bluetooth® or wired connection.
You can broadband-enable your TP9300 with WiFi and dual SIM LTE connectivity at any time by connecting a TAIT AXIOM Wearable.

The Toughest Portables in the Industry
Your team needs radios you can rely on, no matter what the environment. The TP9300 is built to withstand a lot of punishment, rated IP68 and IP65 rated dust-proof, immersible, resistant to water jets and can survive countless drops onto concrete.
Designed to exceed Military Standards 810G, the corners are built for shock absorption and the speaker features an innovative water shedding grille, quickly dispersing water.
We've run over our radio with a tank, dropped it 328ft (100m), washed it on heavy duty in a dishwasher, and more. You can see Tait radios surviving all this treatment at our Tait Tough website.

Indoor and Outdoor Location Solutions
Integrated GNSS/GPS and Bluetooth® iBeacon support means you can locate your workforce both indoors and outdoors.
The Tait GeoFencing option helps your team to work smarter and safer with pre-programmed location based actions, such as changing channels or networks, sending status alerts, or activating Lone Worker mode.
Learn more about the range of Tait Location Solutions.

Enhanced Worker Safety
You can save lives by dramatically improving response time with effective communications.
Your control center can receive automated emergency alerts using the Man Down and Lone Worker features. The radio's programmable Emergency Key can also be used to instantly request assistance.
When configured with Tait Location Services, the control center will know where to send help.
A range of Intrinsically Safe options are available for use in Hazardous Locations.

Committed to Open Standards
Open standards offer you freedom of choice and avoids the pitfalls of proprietary hardware and software. Tait has earned a reputation as a vendor with genuine support for standards-based solutions and multi-vendor compatibility.
We advocate industry standards and play an active part in designing, refining and implementing those standards. Learn more about the benefits of open standards interoperability.

Enhanced Vocoder for Call Clarity
The TP9300 is equipped with an enhanced vocoder that ensures your message will be communicated clearly, even in noisy environments. Regardless of wind, equipment, or large groups, you can have confidence that you will be heard.
Have you ever wondered how Tait digital noise suppression works? We made calls from inside a sound booth where the sound levels were over 120 dB (louder than the front row of a rock concert!). Listen for yourself in these video clips.
Frequency Bands
VHF: 136-174MHz (B1), 174-225MHz (C0)
UHF: 320-380MHz (G1), 400-470MHz (H5), 450-520MHz (H7),
700/800: 757-776MHz & 850-870MHz (K5), 850-870MHz (K4)
Output Power
5W, 3W, 2.5W, 2W, and 1W options depending on Frequency
Channels/Zones
1,500 channels / 26 zones for TP9300 and 16 channels / 1 zone for TP9310
Receiver Sensitivity
Sensitivity (DMR) 1% BER: -119dBm(0.25μV) in VHF, UHF, and 700/800/900 MHz
Tait Tough
Military Standards for high humidity, sand & dust, vibration, shock, rain, solar radiation, and more. IP65 spray proof and IP68 waterproof casing. Operating temperature of 14ºF to 140ºF (-10ºC to 60ºC).
Dimensions
With Li-Ion standard battery: 1.61x 2.56 x 5.35in (41x 65x 136mm) - excluding knobs
With Li-Ion standard battery: 1.77x 2.56 x 5.35in (45x 65x 136mm) - excluding knobs

Weight
With Li-Ion Slimline battery: 11.46oz (325g) - no antenna
With Li-Ion Performance battery: 13.12oz (372g) - no antenna
With Li-Ion High Capacity battery 13.52oz (385g) - no antenna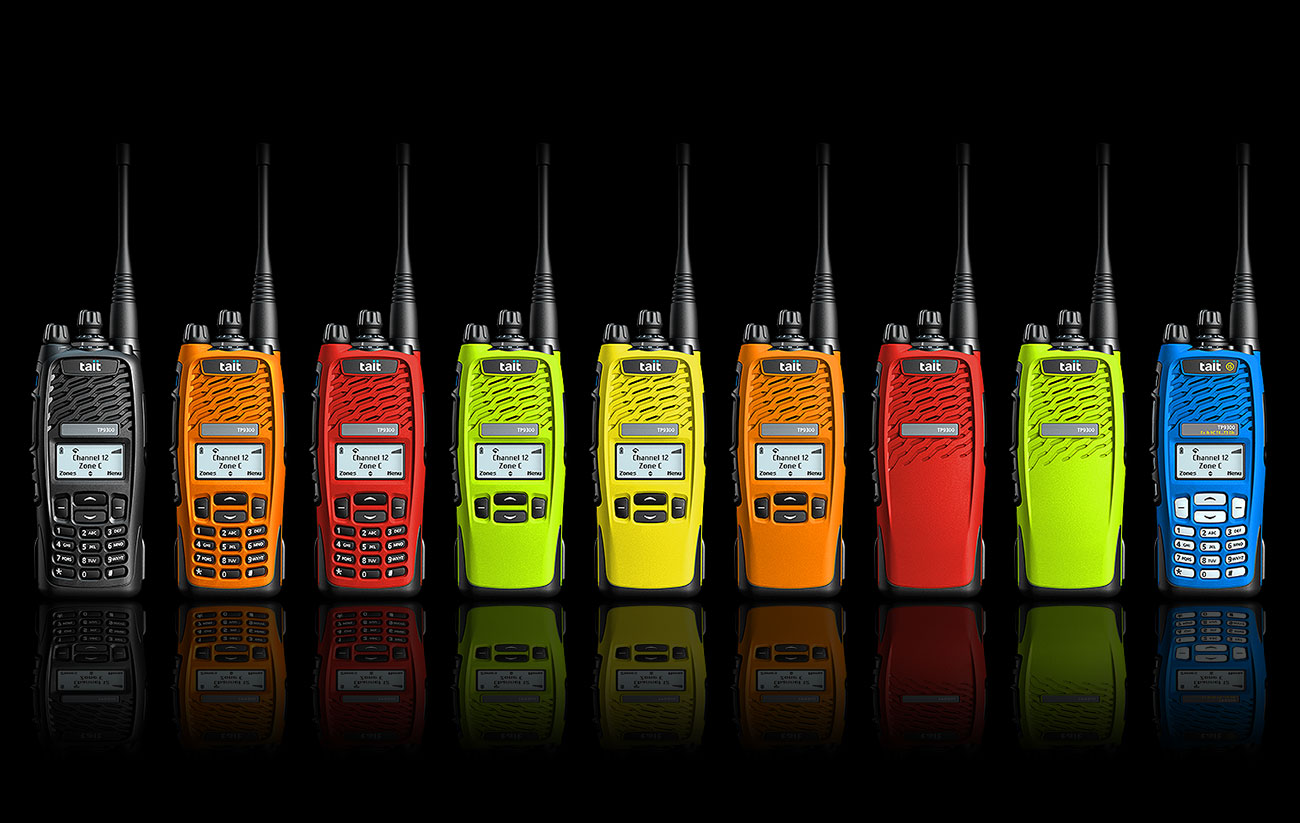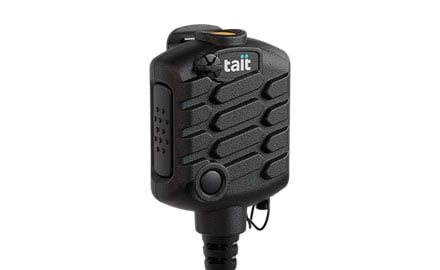 TSM4 Speaker Mic
Key Features
Rugged dust proof and water submersible (IP68)
Tait design water shed grille and microphone
Two glove friendly function buttons (programmable emergency button)
3W speaker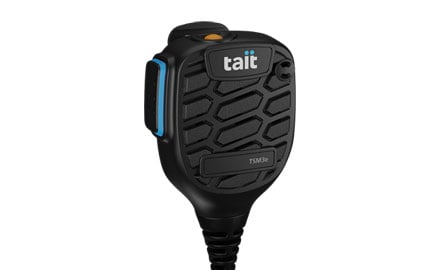 TSM3e Speaker Mic
Key Features
Dust proof and water submersible (IP67 rated with connector jack sealed)
Tait design water shedding grille and microphone
Function button (programmable emergency button)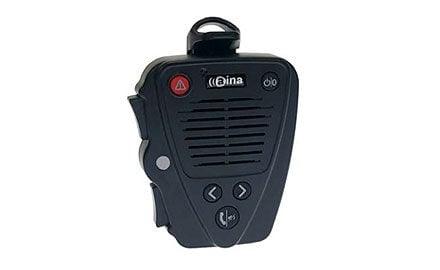 Aina PTT Voice Responder
Key Features
Covert mode option
IP67 dust and water resistant
Easy to use – simple Bluetooth pairing, two PTT buttons, 3.5mm standard audio jack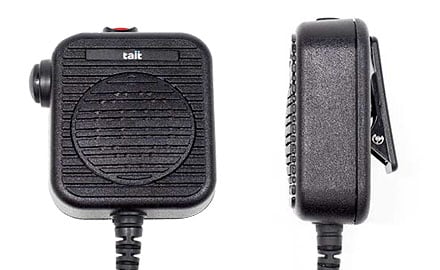 Genesis
Key Features
Fully sealed against water and dust penetration to IP68
Large snap-action PTT suitable for use with gloves
Emergency button with large notch for easier actuation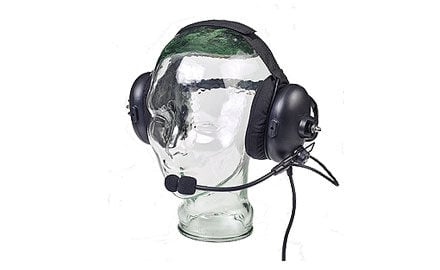 Heavy Duty Behind Head
Key Features
Designed for use with a helmet or hat
Discreet c-style headband for comfortable, stable fit
In-line PTT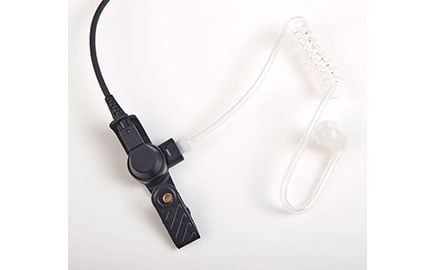 Earphone In-Ear
Key Features
2.5mm plug compatible with Evolution and Storm models
Designed to fit either the left or right ear
Quick disconnect earphone adapter for easy acoustic tube replacement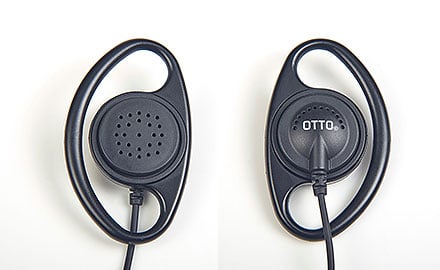 Ear Hanger
Key Features
Soft rubber ear loop with speaker
Rotational clip to fit either the left or the right ear
2.5mm connector
Discover more about Tait Portables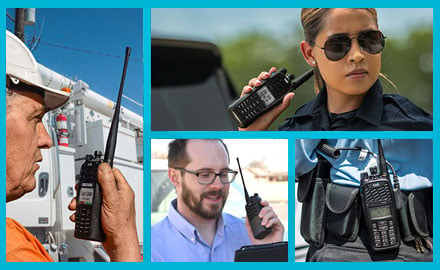 Portable Radio Selection Guide
The trusty portable radio has been an indispensable piece of equipment for workers in a range of industries for decades. As technology advances, so have the features available in these devices.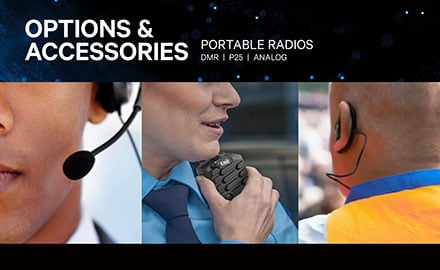 Tait Portable Radio - Options and Accessories Catalog
Take a look at the range of accessories available for Tait radios. This catalog includes detailed item descriptions and order codes to simplify purchasing specific accessories.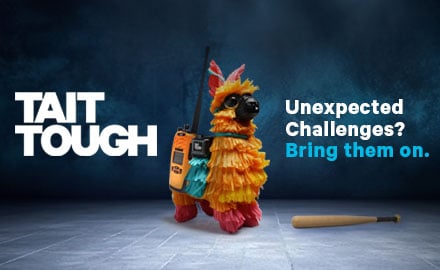 Tait Tough
The TP9000 series is built Tait Tough. Fire, water, tanks, drones and whatever else we could throw at it, even ice cream! Watch the Tait portable being put through its paces.
Our TP9300 Client Stories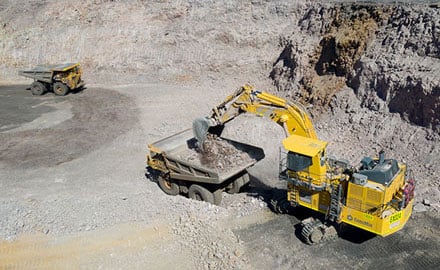 ConsMin Woodie Woodie Mine Pilbara - WA Australia
ConsMin Australia is a high-grade producer of manganese ore at the Woodie Woodie mine operation. Manganese is mainly used in the production of steel. The Woodie Woodie mine is a 24-hour, seven-day operation and runs with a crew of 400 on site at any time.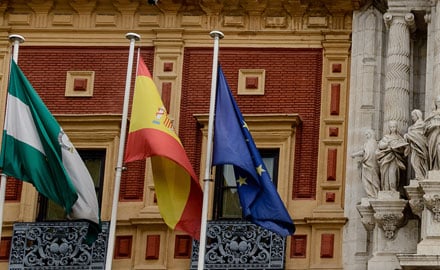 Andalucian Regional Government - Spain
The 120-site Tait-engineered DMR Tier 3 mobile radio system purchased for Andalucia's Digital Emergency Network features support services, a large number of Tait's TP9300 portable radios, TAIT AXIOM Mobiles, 850 TAIT AXIOM Wearable devices, instances of Tait's applications for smartphone users who do not need to carry a frontline radio, and the Tait GridLink data terminals.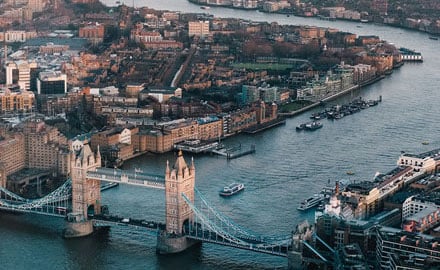 Large Central City Campus - London UK
Tait designed and installed a DMR Tier 3 network in the Band III spectrum (200MHz). TP9300 portable radios were provided, and Tait GeoFencing software was programmed into the radio fleet at the campus.