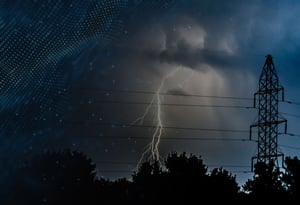 Utility Speeds
Reporting for Faster
Outage Recovery
New Zealand-based EA Networks automated the collection of data required for field technicians to submit network fault reports during outages, speeding the time to submission and recovery.
Prior to automation, field technicians reported network faults through radio voice conversations with a dispatcher. The manual reporting was time-consuming, open to error, and congested the radio channels during large outages. EA Networks resolved the issues by installing TAIT AXIOM mobile devices equipped with on-board edge computing, application processing and workflow automation capabilities.
Now, field technicians save time and ensure accuracy by accessing an electronic form hosted by the local web server on the mobile, and executing a workflow that automatically collects and populates routine form fields with data like user, location, time and date. Completed form data is uploaded electronically from the vehicle via a land mobile radio or broadband connection.