TB8100 Base Stations/Repeaters
The TB8100 is a high performance base station/repeater designed to cope with the harshest of operational environments. Featuring remote monitoring and configuration as well as a powerful local control application it is available in 5, 50 and 100W configurations in a range of popular frequency bands.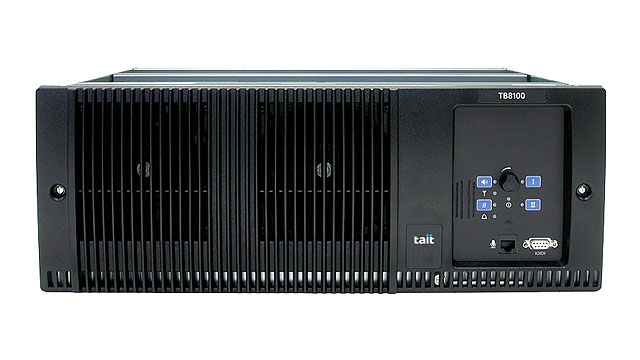 Complete remote operation
With many remote monitoring options, the TB8100 is ideal for isolated sites. Users can manage more than 150 parameters remotely with TB8100 Service Kit software.
Advanced diagnosticsost-effective flexibility
Monitor your entire network from a central location with the TB8100 alarm reporting option. This means you do not need to manually connect to each base station/repeater to check it, minimizing maintenance time and costs.
I Excellent RF specifications
Outstanding specifications for selectivity, sensitivity and adjacent channel interference make the TB8100 ideal for use in high-noise environments.
Tough design
Specified to operate continuously at full power, at up to 15,000ft (4,572m) and as high as 140°F (60°C) in temperature. Large heatsinks mean that no spacing is required between base stations/repeaters.
Flexible software
The advanced profiles option gives you precise control over your channel configuration and access to the most advanced base station/repeater features.
Transportable option
Utilizing the same reliable software-based platform that has made the TB9100 industry leaders, the lightweight analog and digital transportable repeaters are packaged in ruggedized cases. The transportable repeater includes a lightning arrester and the pelican case is available in multiple colors to suit the application.
TB8100 Base Station/Repeater features include
255 channels with up to 16 CTCSS and DCS sub-audible tones per channel, making it suitable for use as a community repeater without requiring additional equipment*
Covers key frequency bands from 136MHz to 941MHz
Tone on idle and CWID
Several system interface options including Isolated Audio, Isolated Audio E&M, TaitNet MPT Trunked, TaitNet RS232 and TaitNet Ethernet
An Ethernet system interface option enables IP management of user's communications system


* Advanced Profiles option required
High specification base station/repeater design
Fast key-up time of 2ms
Monitor 43 alarm parameters remotely
Computer Controlled Interface (CCI) protocol allows external computer equipment to remotely monitor and control a TB8100 base station/repeater
Power save option ideal for solar sites with receive power as low as 60mA
A built-in spectrum analyzer measures received signal levels across the selected band
Discover more about Analog Radios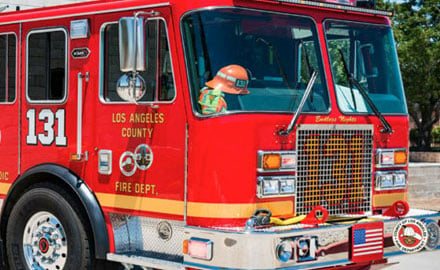 County of Los Angeles Fire Department, CA, USA
The County of Los Angeles Fire Department provides fire protection and life safety services to more than 4 million residents in Los Angeles County, California.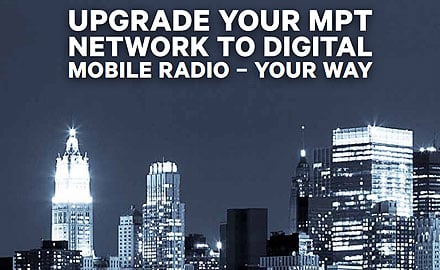 MPT to DMR Migration brochure
DMR Tier 3 is the logical successor to the MPT trunked radio networks. If you migrate your network to Digital with Tait DMR, you'll unlock new features and benefits, install a trusted and well-defined standard, and find the migration is easier than ever before.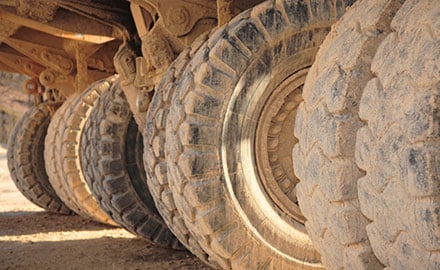 How to Migrate from Analog to DMR, Without the Headaches
This is the second in a series of articles we'll be presenting on migrating from legacy radio networks to more modern technology, the advantages they can offer your organization and how Tait solutions can make it a simple process