FLEXIBLE, RELIABLE,
MULTI-AGENCY COOPERATION
TM9800 Mobiles
The Tait TM9800 is a high-performing, flexible and robust mobile, designed for use in challenging environments while delivering high quality audio and intuitive operation to first responders around the world.

Seamless Multiband Performance
The TM9800 Multiband Mobile is configurable to operate on any combination of 136-174MHz or 378-520MHz. Flexible and simple ordering and deployment of single band or multiband operation at time of purchase, or subsequently over the air. Bands are not locked and can be reconfigured.
Maximum Connectivity
Connect to the range of networks in current operations or future technology. Broadband data options boost operational performance with edge computing capability, applications, WiFi vehicle area networks and LTE connectivity.

Proven P25 Interoperability
Enable multi-agency response and multi-vendor compatibility for voice, data and encryption methods - the TM9800 is designed to meet TIA-102 P25 Compliance Assessment Program requirements.

Enhanced Worker Safety
Lone Worker feature included as standard to send automated safety alerts and can combine with location data and Tait GeoFencing software options to guide an effective response. The programmable Emergency key can also send these safety alerts manually alongside supporting end-to-end AES encryption.

Effective Operations with Voice and Data
The TM9800 supports conventional and trunked IP data and P25 data such as internal and external GNSS location capability alongside the ability to pre-set status messages to best suit your operations.

Efficient, Security-Focused Management
Over-the-air programming (OTAP) with Tait EnableFleet configuration management system delivers software and firmware changes over the Tait P25 Trunked radio network or WiFi, making it faster, easier and more affordable to update and optimize the performance of radios in your fleet.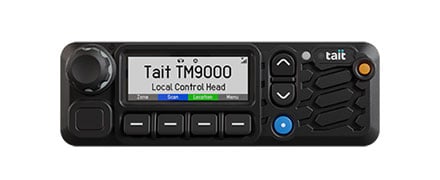 TM9800 TCH3: Local mount control head with speaker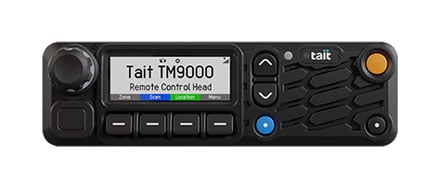 TM9800 TCH4: Remote control head with speaker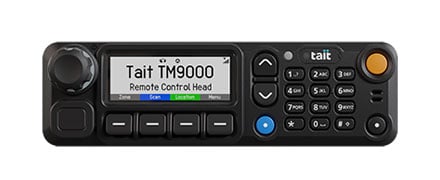 TM9800 TCH6: Remote control head with keypad

TM9800 Graphical Control Head

TM9800 Hand Held Control Head
Frequency Bands
VHF: 136-174MHz, UHF: 378-520MHz
Output Power
25W, 10W, 5W, 1W
Channels/Zones
1,000 channels/50 zones (2,000 channels/100 zones optional enhancement with software license)
Tait Tough
Military Standards for high humidity, sand & dust, vibration, shock, rain, solar radiation, and more. IP54 water and dust resistant. Operating temperature of -22°F to +140°F (-30°C to +60°C).
Receiver Sensitivity
Sensitivity, (analog) 12dB SINAD: 0.22μV (-120dBm) for VHF and UHF
Sensitivity, (P25) 5% BER: 0.22μV (-120dBm) for VHF and UHF
Dimensions
Body dimensions (DxWxH)
6.9 x 6.3 x 2.1in (175 x 160 x 52mm)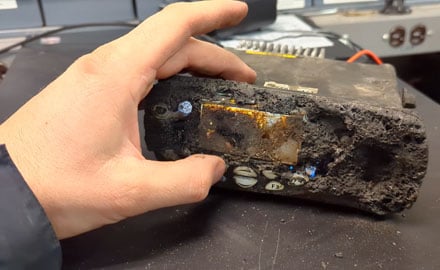 Tait Tough Radio Survives Vehicle Fire
Tait radios are built to withstand harsh conditions. We love when our customers share stories about Tait products surviving extreme punishment. This mobile radio was in a burning car, and still worked!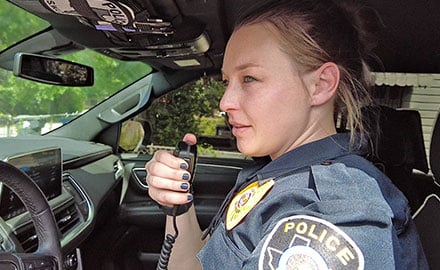 TAIT AXIOM Mobile Broadband
Multi-bearer connectivity, application processing at the edge, open standards programming on a mobile device.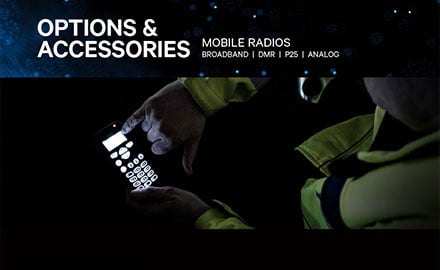 Tait Mobile Radio - Options and Accessories Catalog
Explore the range of options and accessories available for Tait mobile radios and solutions. This catalog includes detailed item descriptions and order codes to simplify purchasing specific accessories.
Public Safety Network - New Zealand
Tait Communications and Kordia, in partnership, have won a contract to build and maintain a secure digital land mobile radio communications network across New Zealand, a key element of the Government's recently announced Public Safety Network (PSN).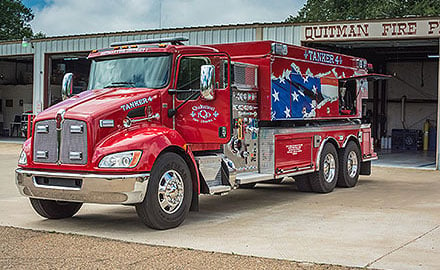 Quitman Fire District, LA
Quitman Fire District are the local fire department for Quitman, a small village located in the northwest corner of Jackson Parish, in the state of Louisiana, USA.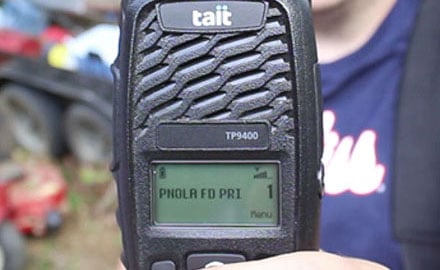 Panola County - MS USA
Tait Communications has successfully integrated its P25 9400 terminals with the Mississippi Wireless Integrated Network (MSWIN) system for Panola County.