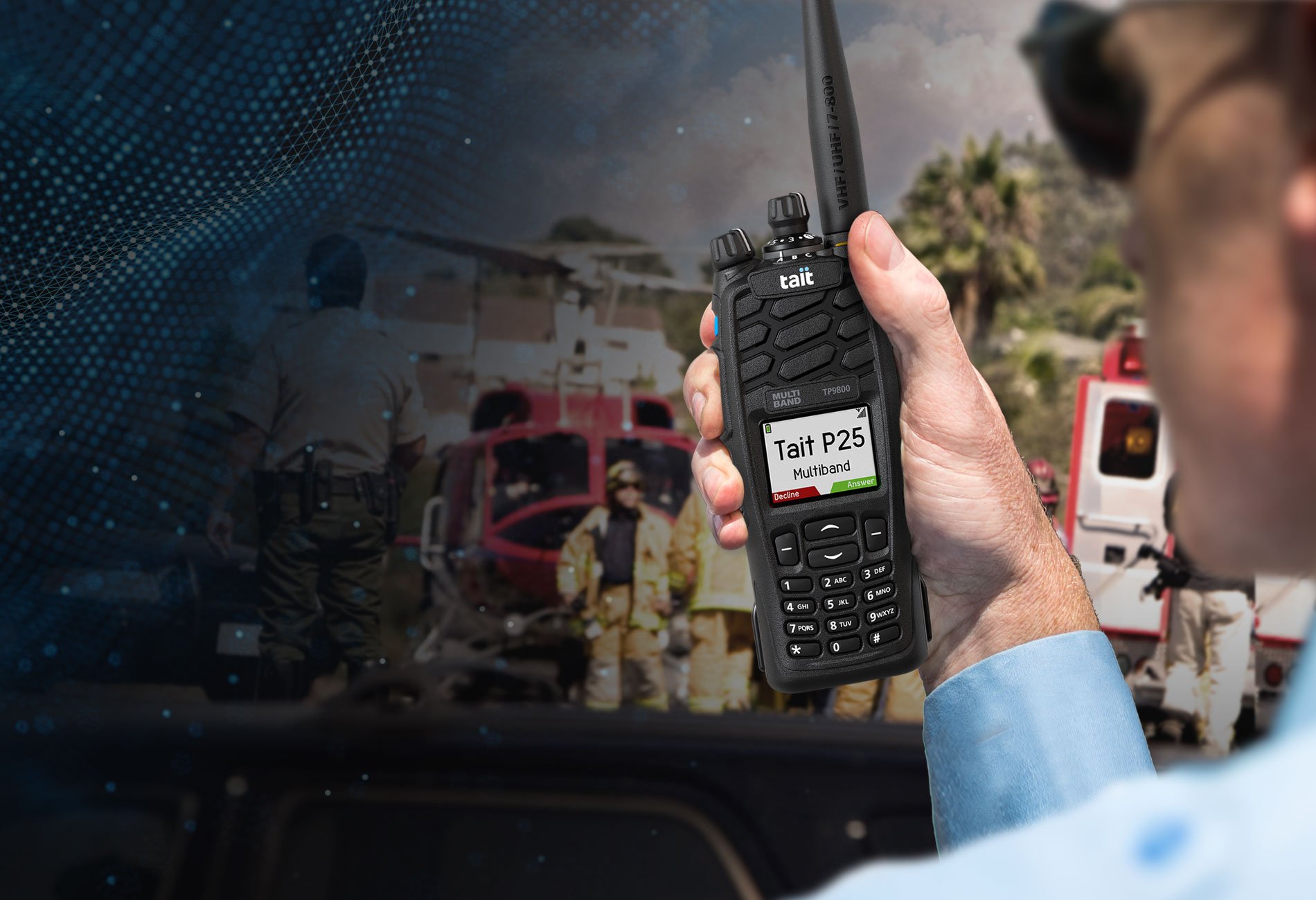 RUGGED, LIGHTWEIGHT,
MULTI-AGENCY COOPERATION
TP9800 P25

MULTIBAND PORTABLES
Increase worker safety and productivity across multiple radio networks and frequency bands with the TP9800 Multiband Portable, a versatile, lightweight and compact radio designed for maximum reliability and interoperability.
Seamless Multiband Performance
Connect across all your bands from one dynamic portable. The TP9800 Multiband Portable is configurable to operate on any combination of VHF, UHF and 700/800MHz bands. Flexible and simple ordering and deployment of single, dual, and multiband operation at time of purchase, or subsequently over the air. Bands are not locked and can be reconfigured.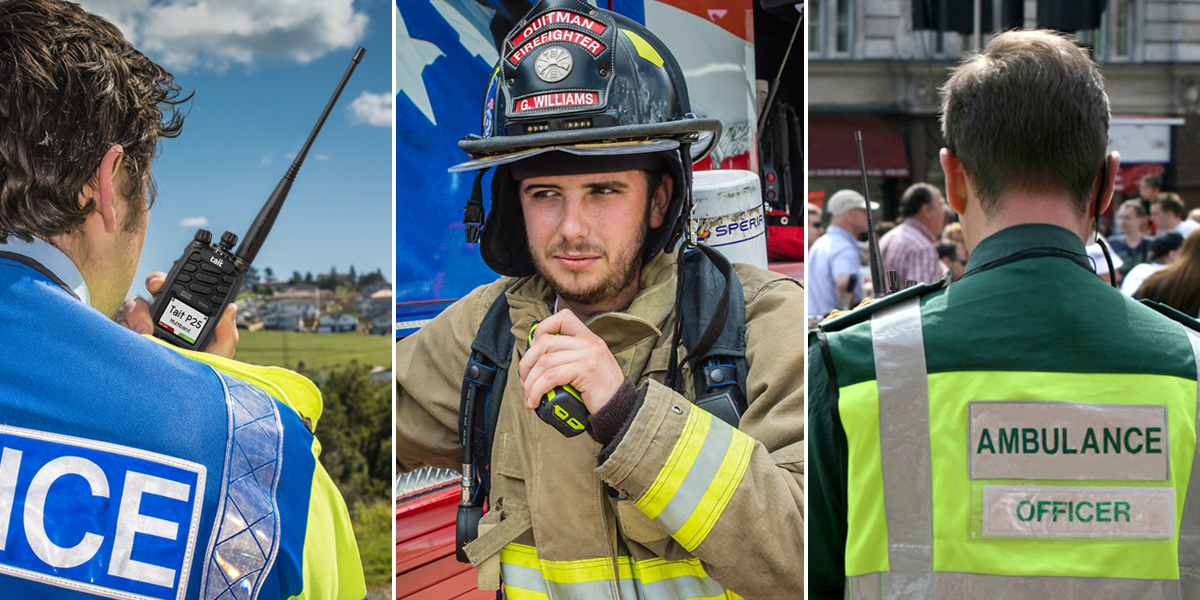 Rugged, Lightweight Design
Experience the lightest P25 multiband portable radio on the market with high capacity battery and compact design. Bridge communications between agencies, or roam between network coverage areas, without the need for several bulky devices.
TP9800 Multiband weight with Slimline battery: 11.42oz (324g)
TP9800 Multiband weight with High Capacity battery: 13.42oz (382g)
Built Tait Tough to survive the harshest conditions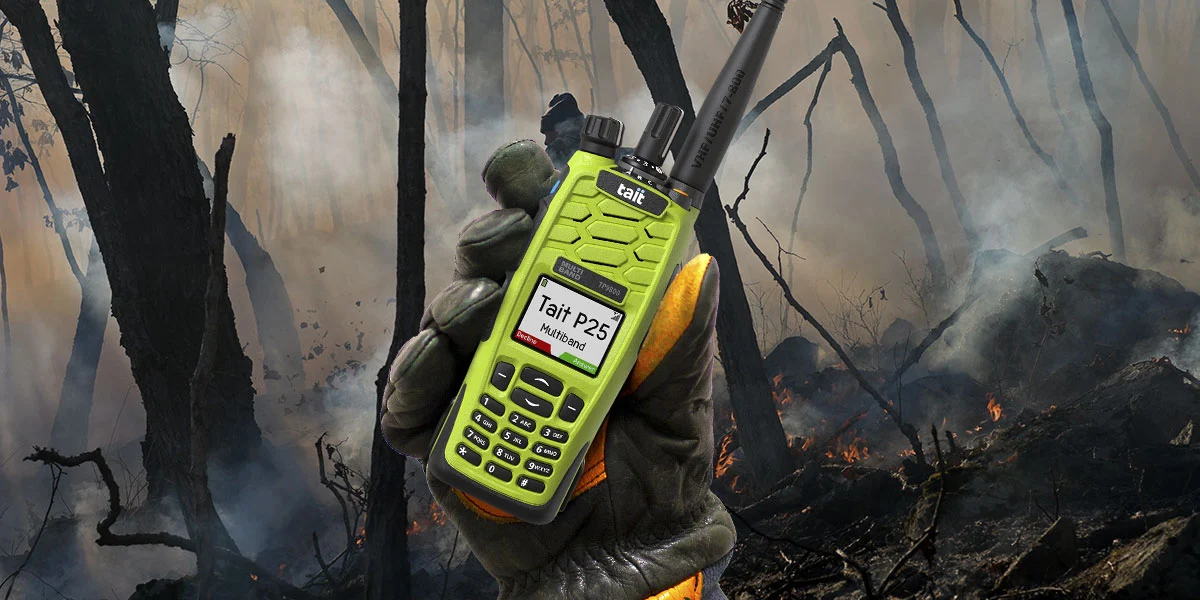 Why choose TP9800 Multiband Portables?

Maximum Connectivity
Connect to the range of networks you will encounter in current operations or future technology migrations: Conventional Analog, P25 Conventional Digital, P25 Trunking Phase 1 and Phase 2, with integrated GNSS option for Location Services, Bluetooth® for wireless voice accessories, and WiFi OTAP.

Exceptional Audio
Hear and be heard even in the most extreme environments, with a powerful 3W speaker, and dual microphone active noise cancellation that removes background noise in both analog and digital modes.

Enhanced Worker Safety
Man Down and Lone Worker are standard features that can send automated safety alerts and can combine with location data and Tait GeoFencing software options to guide an effective response. The programmable Emergency key can also send these safety alerts manually.

Ergonomic User Experience
Enhance operational efficiency and user experience when it matters most. The TP9800 was designed for easy use in emergency situations, with a large color screen to keep you fully informed at a glance; ergonomic, glove-friendly control options; four programmable function keys and a three-way selector; and a wide range of accessory options to tailor your experience.

Built Tait Tough
Trust your radio to perform and meet harsh working environments head-on with glove-grip controls, water-shedding grill, IP65 and IP68 dust and water protection, shock-absorbing corner protection and MIL-STD-810G ratings.

Proven P25 Interoperability
Enable multi-agency response and multi-vendor compatibility for voice, data and encryption methods – the TP9800 is designed to meet TIA-102 P25 Compliance Assessment Program requirements.

Smart Scanning And Voting
Enhance your operation with smart features. Dual mode conventional operation automatically changes between analog and digital transmission according to the calls received. Voting ensures priority selection of the channel with optimum receive quality.

How to buy TP9800 Multiband Portables
All Tait products are available with a range of options, accessories and services specific to your industry. Get in touch to request pricing or a demonstration.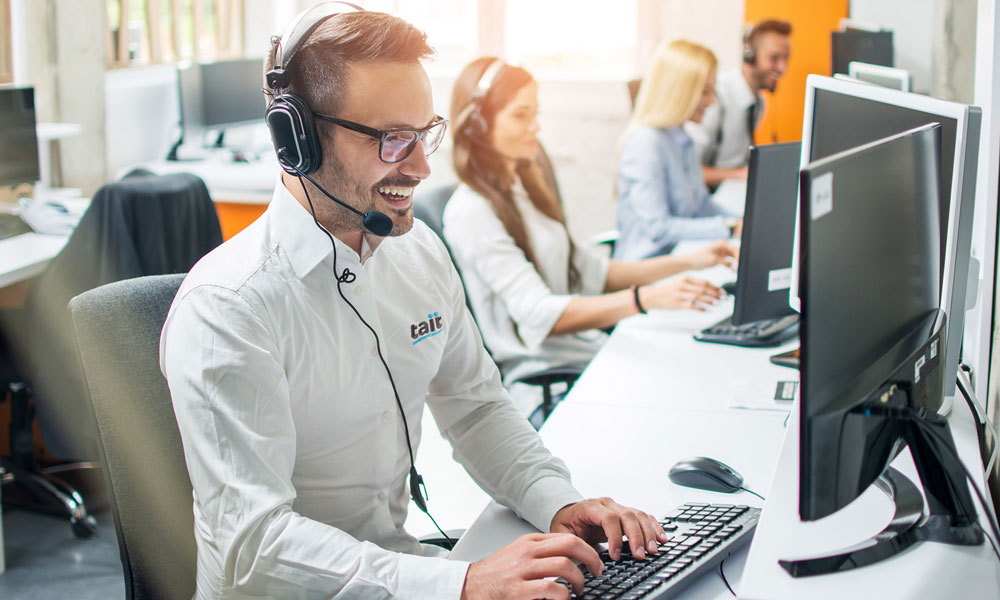 Multiband Options
Operate across VHF (136-174MHz), UHF (378-520MHz), 700/800MHz (757-870MHz), with multiband antenna.
Long Shift Life
18 hours (5/5/90 in TDMA mode, with high capacity battery).
Weight (with High Capacity battery)
13.42oz (382g), without antenna.
Built Tait Tough
Exceeds MIL-STD-810G compliance for shock, vibration, heat, rain, and more.
Options and Accessories
Compatible with TP9000 family of batteries, chargers, and audio accessories.
Dimensions (with High Capacity battery)
1.77 x 2.56 x 5.71in / 45 x 65 x 145mm (excluding knobs and antenna).
Choose Your TP9800 Multiband Portable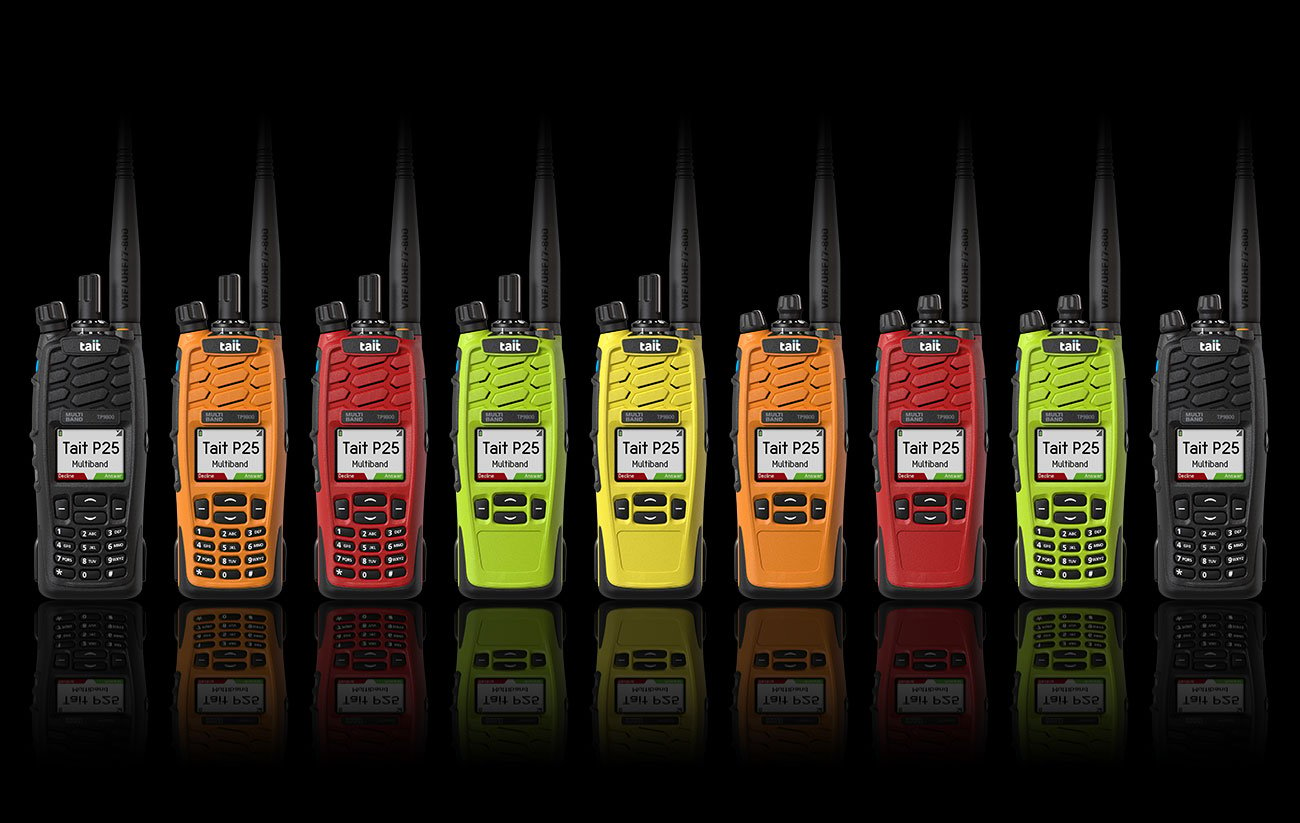 TP9800 Multiband Accessories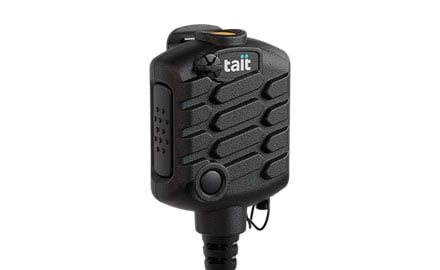 TSM4 Speaker Mic
Key Features
Rugged dust proof and water submersible (IP68)
Tait design water shed grille and microphone
Two glove friendly function buttons (programmable emergency button)
3W speaker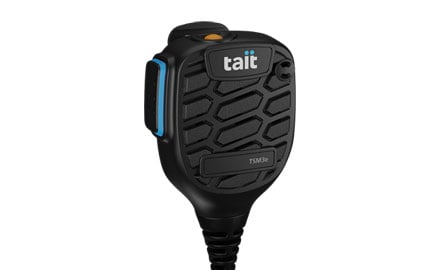 TSM3e Speaker Mic
Key Features
Dust proof and water submersible (IP67 rated with connector jack sealed)
Tait design water shedding grille and microphone
Function button (programmable emergency button)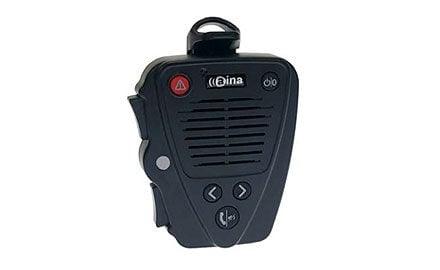 Aina PTT Voice Responder
Key Features
Covert mode option
IP67 dust and water resistant
Easy to use – simple Bluetooth pairing, two PTT buttons, 3.5mm standard audio jack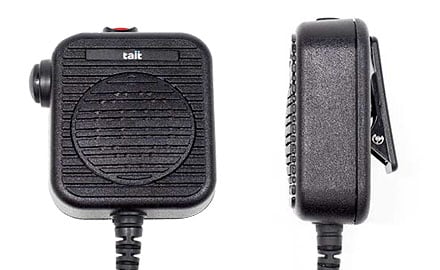 Genesis
Key Features
Fully sealed against water and dust penetration to IP68
Large snap-action PTT suitable for use with gloves
Emergency button with large notch for easier actuation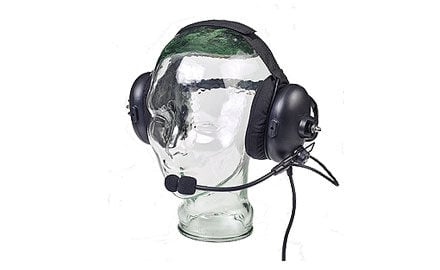 Heavy Duty Behind Head
Key Features
Designed for use with a helmet or hat
Discreet c-style headband for comfortable, stable fit
In-line PTT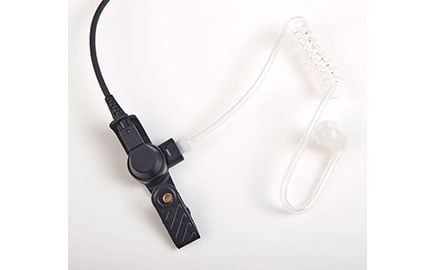 Earphone In-Ear
Key Features
2.5mm plug compatible with Evolution and Storm models
Designed to fit either the left or right ear
Quick disconnect earphone adapter for easy acoustic tube replacement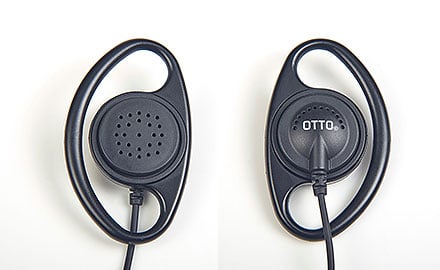 Ear Hanger
Key Features
Soft rubber ear loop with speaker
Rotational clip to fit either the left or the right ear
2.5mm connector
Discover more about Tait P25 Solutions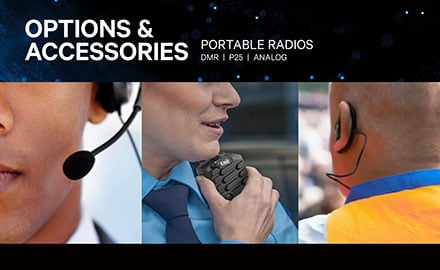 Tait Portable Radio - Options and Accessories Catalog
Take a look at the range of accessories available for Tait radios. This catalog includes detailed item descriptions and order codes to simplify purchasing specific accessories.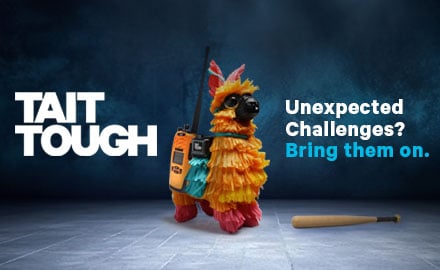 Tait Tough
The TP9000 series is built Tait Tough. Fire, water, tanks, drones and whatever else we could throw at it, even ice cream! Watch the Tait portable being put through its paces.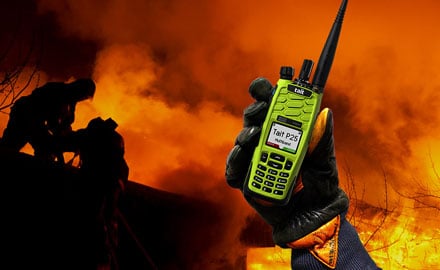 Tait P25 Multiband Excels at Worker Safety
The new TP9800 P25 Multiband includes a host of worker safety features to help officers & first responders stay safe and productive in the most challenging conditions. Learn more about how this feature rich portable keeps users safe.