Tait DMR, a smart investment, made to evolve
DMR Tier 2 and Tier 3
Tait DMR is a digital communications platform that delivers commercial and worker safety benefits for mission critical users. With the capability to carry both voice and data, Tait DMR gives you a powerful combination of flexibility, control and resiliency. Tait DMR products adhere to the DMR Association's open standards, ensuring interoperability with other compliant equipment.
Portable Radios
Tait customers have tough jobs in industries that place challenges on users and equipment. A reliable communications solution is a critical safety tool. That is why Tait engineered the TP9700 Multiband, TP9500 and TP9300 DMR radio to be one of the toughest radios ever made.

Tait portable radios are flexible, multimode devices with a range of options to suit a variety of challenging environments that our customers face. These critical safety tools provide reliable communication, support open standards, and can significantly enhance your operation combined with Tait systems such as DMR Tier 3, software such as Tait Enable management tools, and Tait Unified Solutions.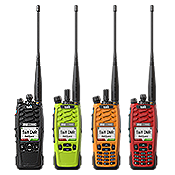 TP9700 Multiband Series
TP9700 portables can operate across up to four VHF, UHF, 700/800MHz and 900MHz bands. These portables are designed to be rugged, lightweight and enable multi-agency cooperation.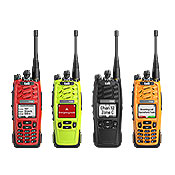 TP9500 Series
TP9500 portables enhance the user experience with a color screen, louder, clearer audio, and more ergonomic controls, all built Tait Tough for critical communications.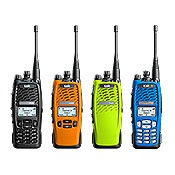 TP9300 Series
The Tait TP9300 series provides features like multiple operating modes, internal GPS, Man Down, Lone Worker, and a tough chassis, giving users complete confidence in their portable communications.Only)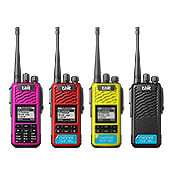 TP3 Series
The TP3 is a unique, highly customizable portable radio. Available in DMR Tier 2 and analog, it puts the power to choose the color, display, keypad, and labels for each radio in your hands.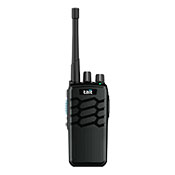 TP2 Series
The Tait TP2210 DMR Tier 2 portable radio combines affordability with operational simplicity, making it the best investment for increasing communication and collaboration within mobile work teams.
(Only available in the Americas)
Mobile Radios
Tait DMR mobile radios are designed for use in challenging conditions and offer industry-leading digital voice and data, superb usability, and secure communications. Our mobiles are available with a wide range of features, offering mission critical organizations improved safety and efficiency.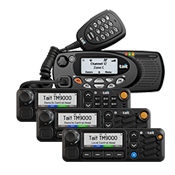 TM9300 Series
The Tait TM9300 is a high-performing, flexible and robust mobile radio that delivers high quality audio and intuitive operation to users around the world. Multiple modes of operation include trunked DMR, conventional DMR, MPT 1327, and conventional FM. Supercharge your communications with Tait Unified Vehicle, available on the TM9300.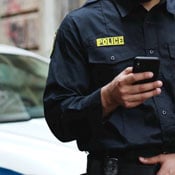 TAIT AXIOM Mobile
Work with confidence in and between areas with low or no radio network coverage. Learn more about how the TAIT AXIOM can boost your productivity and efficiency.
Base Stations
Tait DMR base stations and repeaters are designed for mission-critical operation and engineered to provide unbeatable performance and reliability. They are DMR standards compliant and ensure interoperability with other vendors, giving your organization greater choice in meeting your unique requirements.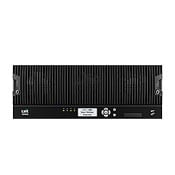 TB9400
The Tait TB9400 "High level" base station is a multi-mode platform for analog conventional, MPT, DMR and P25 systems. It provides both digital frequency and time division multiple access for FDMA and TDMA operation.s.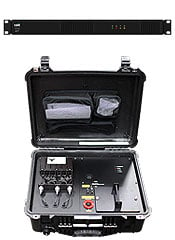 TB7300 Series
Tait introduces a software flexible, rugged Base station/Repeater for DMR Tier 3 and DMR Tier 2 systems, or Analog repeaters. The TB7300 integrates seamlessly with the proven Tait 9300 series high performance Base Station.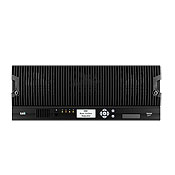 TB9300
The Tait TB9300 Base Stations are conventional or trunked, IP connected, digital base stations for DMR Tier 2 or Tier 3 networks. The functionality of these base stations allows for flexible network designs and easy migration paths from analog networks to DMR.
Networks
Tait can design, deploy, support and manage DMR conventional and trunked networks. Our DMR radio networks are developed to meet the standards of the DMR association. As a result, we are proud to offer DMR networks which are designed to be cost-effective, scalable and flexible for additional capacity or functionality, and interoperable with analog or other DMR equipment.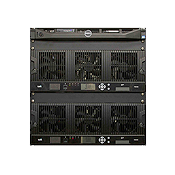 DMR Tier 2

Tait DMR Tier 2 conventional network solution brings exceptional critical communications capability to your organization. Our offering provides more great and capacity, a lower total cost of operation, as well as a seamless evolution path to DMR Tier 3 trunking when your operations expand.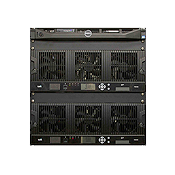 DMR Tier 3

Tait DMR Tier 3 is a trunked digital communications platform that delivers workforce efficiencies and operational benefits for mission critical users. Many digital radio technologies carry both voice and data. Tait DMR Tier 3 gives you a powerful combination of flexibility, control and resiliency.
Accessories
Tait is passionate about quality products, this guides the accessories we develop and offer. The right accessories can tailor your radio user experience to your role. These resources will introduce you to many of the different Tait accessories that we offer. You will find information on our control heads, external speakers, batteries, chargers, carry cases, headsets, speaker microphones, and ear pieces.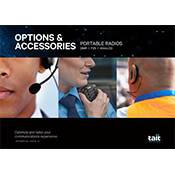 Portables Options and Accessories Catalog
Take a look at the range of accessories available for Tait portable radios. This catalog includes detailed item descriptions and order codes to simplify purchasing specific accessories.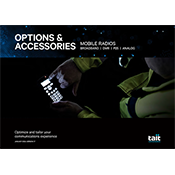 Mobiles Options and Accessories Catalog
Explore the range of options and accessories available for Tait mobile radios and solutions. This catalog includes detailed item descriptions and order codes to simplify purchasing specific accessories.

Connected Like Never Before Officer Safety

Tait DMR networks and devices support secure data applications and you can choose the mix of voice and data in your solution. A wide range of Location Solutions are available using mobile data, while Tait GridLink is a SCADA and Telemetry solution that simplifies monitoring and control. TAIT AXIOM Solutions integrate your radio network with the ICT and broadband world, leading to smarter, safer working.

Some customers choose Tait DMR purely for its data capability, like TasRail, with the option to always add voice functionality should your needs change. Other customers like Transport for London and EA Networks are taking advantage of converged voice and data solutions.




Simple, secure configuration and management

Tait EnableFleet is an industry leading configuration management system that provides centralized control that ensures your fleet programing is securely and consistently managed. Tait DMR Tier 3 with EnableFleet is the only solution that can deliver firmware updates over a radio network. Tait EnableFleet can also deliver configuration and firmware updates over WiFi and LTE for compatible devices.

Tait EnableMonitor provides effective remote management and diagnostics combined with real-time monitoring of any IP connections to your DMR network, including base stations, nodes, and links. Tait Managed Services can also monitor all of this for you, ensuring optimum system performance while allowing you to focus on your organizational outcomes.



Flexibility, control and freedom of choice

Our genuine support for open standards means that our multimode radios, systems and software options give you a wide range of choice in your critical communications solutions. Our network of technology partners extends your freedom to choose from a range of location, dispatch, and recording solutions to suit your specific needs.


Easy, future-proof evolution options

Tait DMR is the most flexible digital radio platform, allowing you to choose from a wide range of options to meet your requirements today, and easily add other features as your needs change over time. Our multimode-capable network and terminals hardware make it easy to migrate through various sizes of Tier 2 and Tier 3 systems, making it the ideal solution for organizations both large and small.

You can integrate broadband solutions to your radio network with TAIT AXIOM Solutions, leading to smarter, safer working. Find out more about what makes Tait DMR a smart investment, made to evolve.


Industry leading network performance

Tait base stations are engineered for optimum performance, surpassing the minimum requirements set by regulatory authorities. This means that a Tait system can run on fewer sites with no reduction in reliability, saving on cost without compromising your network. Tait DMR also exceeds minimum industry requirements for site selection speed, meaning calls get through faster. This can make all the difference when seconds matter.



Decades of trunked radio and large systems experience

Tait DMR excels thanks to our decades of experience in designing and deploying MPT systems around the world, which our engineers have transferred to DMR - resulting in a better, stronger DMR offering that goes well beyond just meeting standards. While we offer Tier 2 for those that need a conventional solution, Tait Tier 3 has made trunking easier than ever before, enabling you to achieve more with your radio network.

Discover more about DMR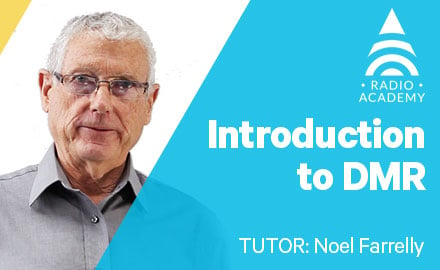 Introduction to DMR
Learn the basics and introduce yourself to DMR, one of the most popular standards in critical communications. This course is completely free and registered users can test their knowledge with a quiz.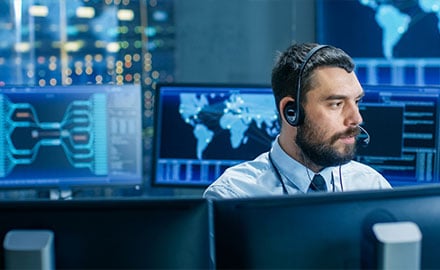 Omnitronics Announces Dynamic Regrouping for Tait DMR
Omnitronics, an endorsed Tait Technology Partner, is a world-leading provider of dispatch & networking solutions including the latest in digital radio and location services technology. We're happy to announce that their omnicore Enterprise Dispatch solution now includes Dynamic Regrouping functionality for Tait DMR Tier 3 networks.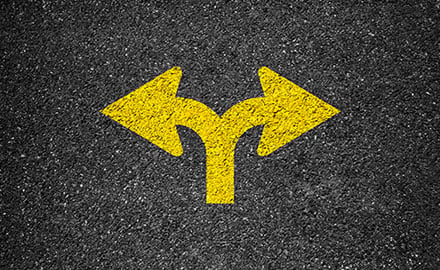 DMR vs Tetra
This paper provides a technical comparison between DMR and TETRA voice coverage, providing a simple ratio between the number of base stations each requires to cover a given area. Both downlink (base station to terminals), and uplink (terminals to base station) paths are considered, across both urban and rural terrains.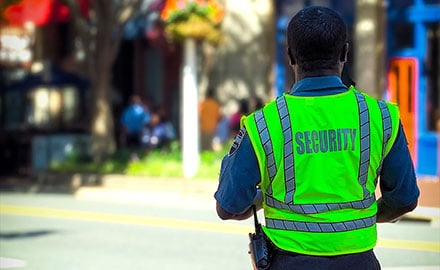 Critical Communications for the Security Industry
The security industry has seen a trend of shifting away from integrated solutions to technology purchased on the internet in a 'build your own' style. This opens the door to information security breaches, as this equipment is not always reliable and often does not meet performance requirements. In this blog, Simon Gunton, who has been working on solutions for security companies for many years, discusses the benefits of critical communications for the security industry.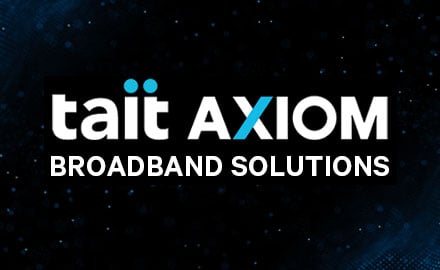 TAIT AXIOM Broadband Solutions
Explore our innovative portfolio of broadband solutions and increase worker performance, network efficiency and productivity. Learn more about the TAIT AXIOM.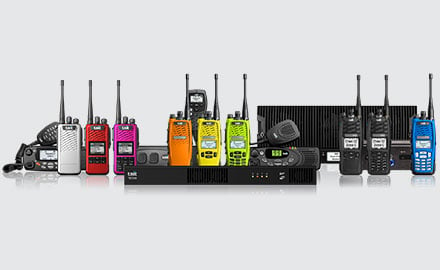 DMR Standards Update for Tait Solutions
Open Standards such as P25, DMR, TCP/IP and LTE offer you freedom of choice and better value for your communications investment – interoperability with other vendors means your organization can choose the right mix of equipment for the job, and can seamlessly communicate with partner agencies/organizations.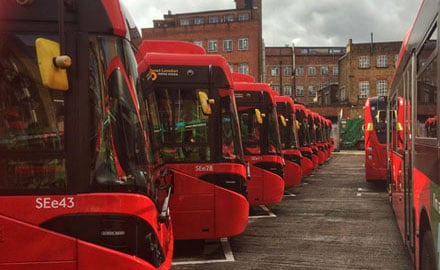 Transport for London
Transport for London (TfL) is one of the largest transport authorities in the world, with over 2 billion journeys made in their network each year. Since the early 2000s, Tait has provided communications solutions for Transport for London's surface fleet of around 9,300 buses, helping them keep Londoners moving.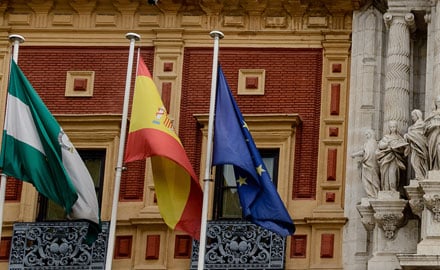 Andalucian Regional Government - Spain
The Andalucian Regional Government in Spain is building a new Digital Emergency Network with the help of Tait dealer Sistelec. Multiple agencies will use the 120 site DMR Tier 3 network, portable radios and TAIT AXIOM broadband devices. This Digital Emergency Network will be the largest in Spain and the first of its kind in Europe.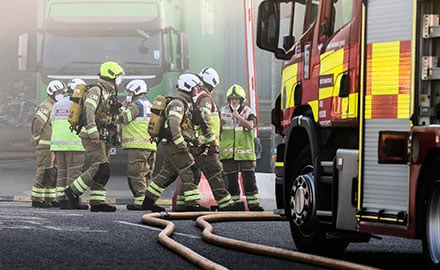 West Sussex Fire and Rescue Service, UK
West Sussex Fire Rescue Service (West Sussex FRS), located in the south of England, serves a population of just under one million people. West Sussex FRS face a variety of complex and specific challenges on a day-to-day basis.